Auction Closed
Amazing Vintage Motorcycles, Race Cars, Collector Cars & Parts! The JAB Collection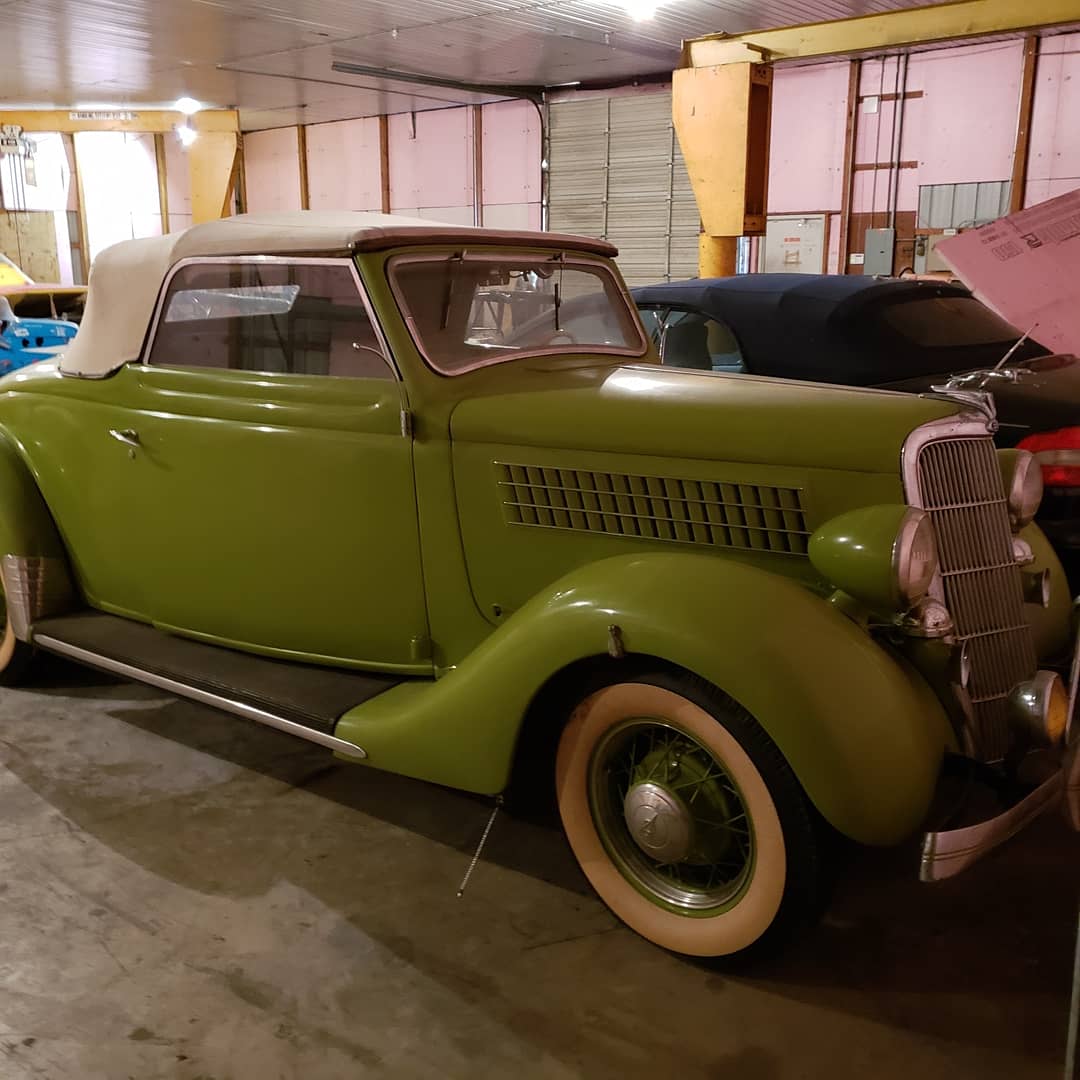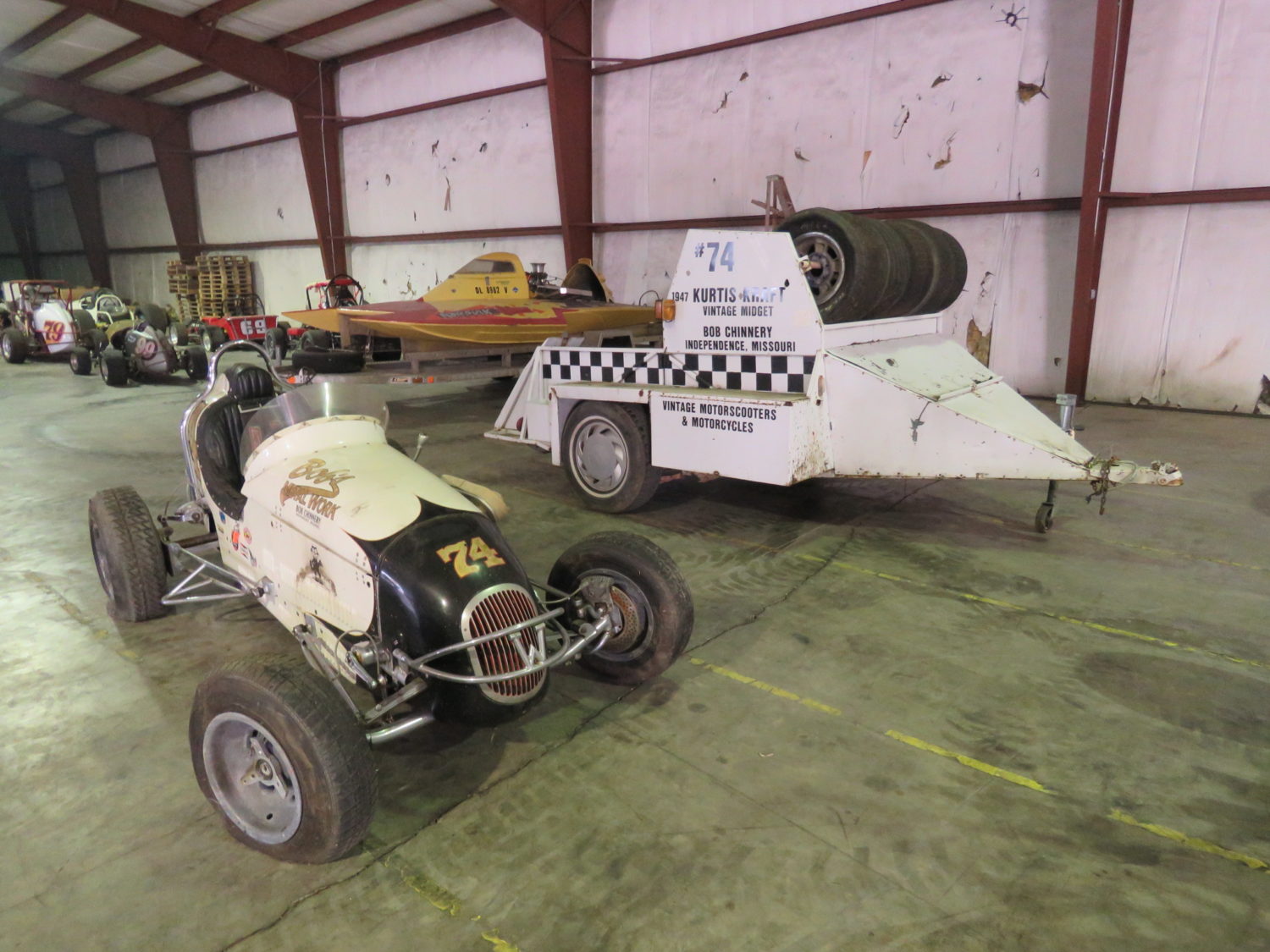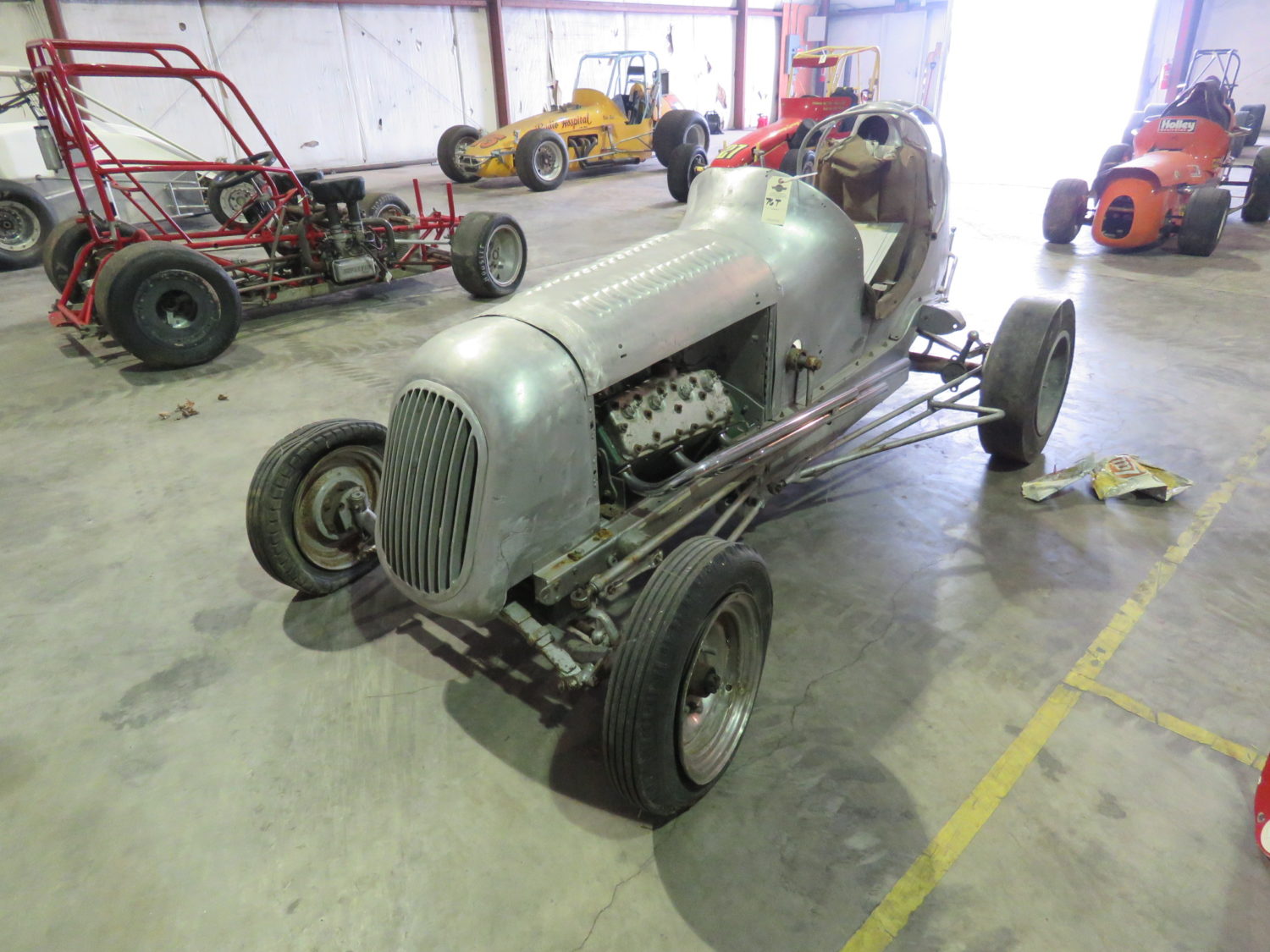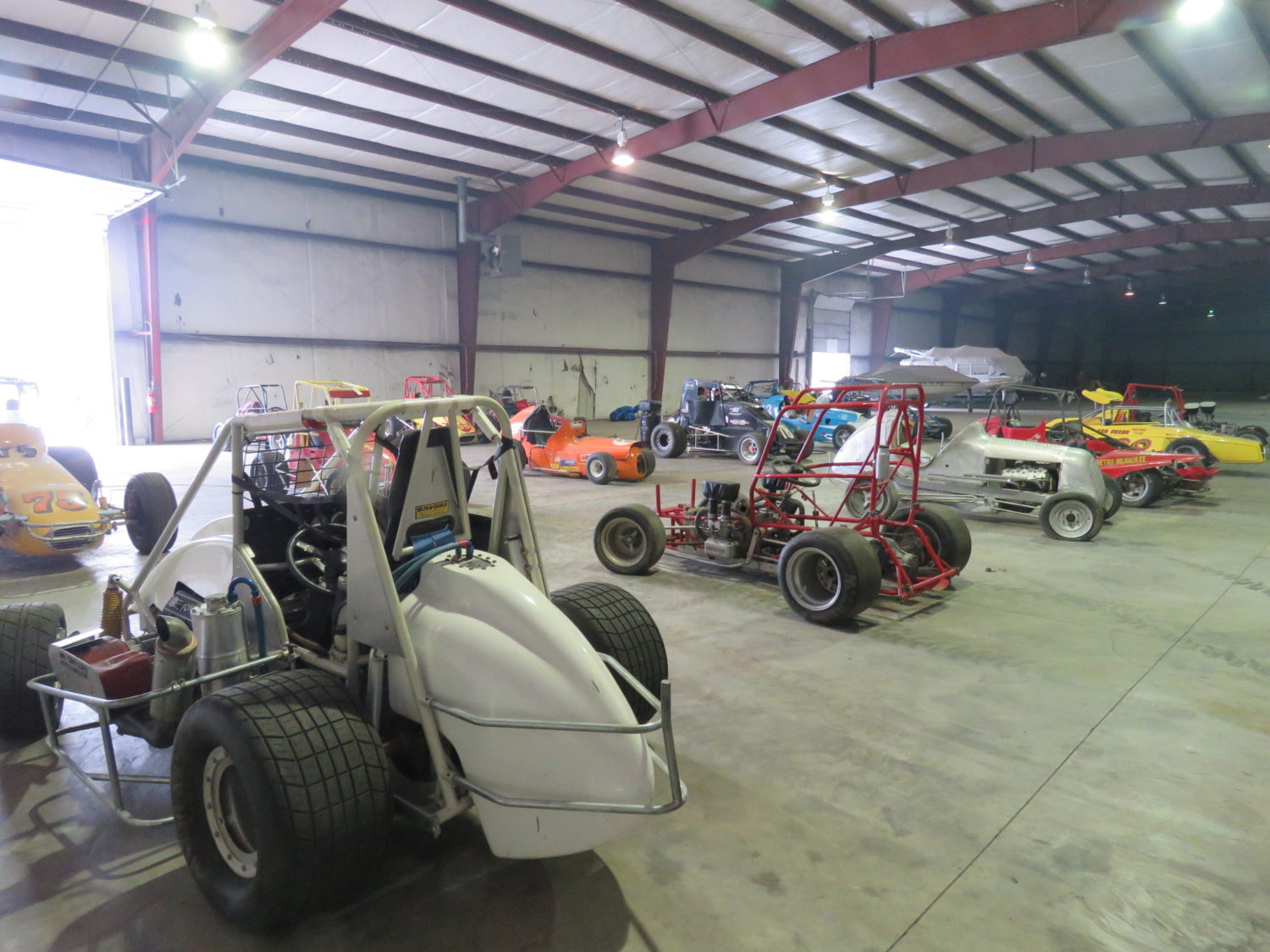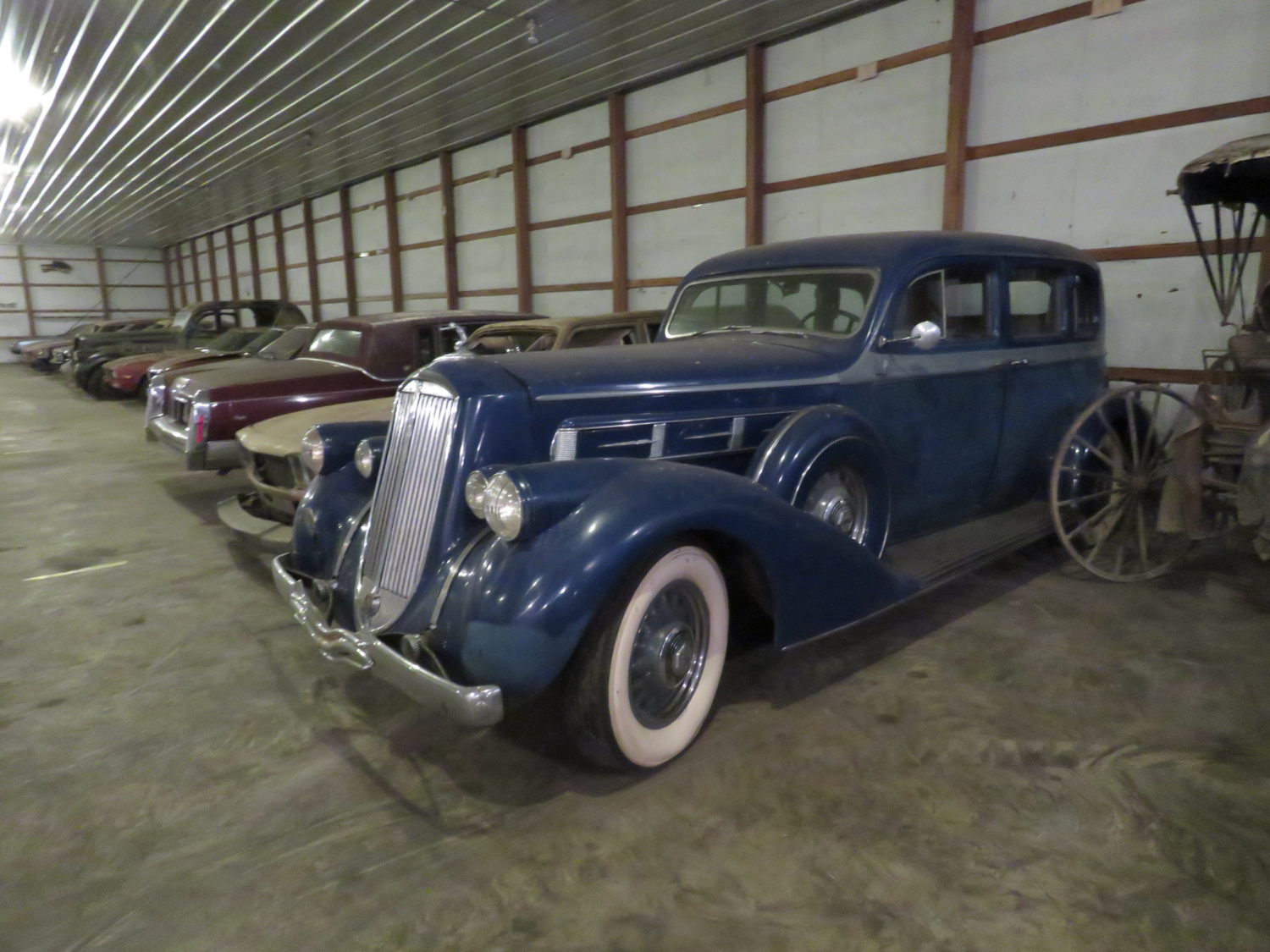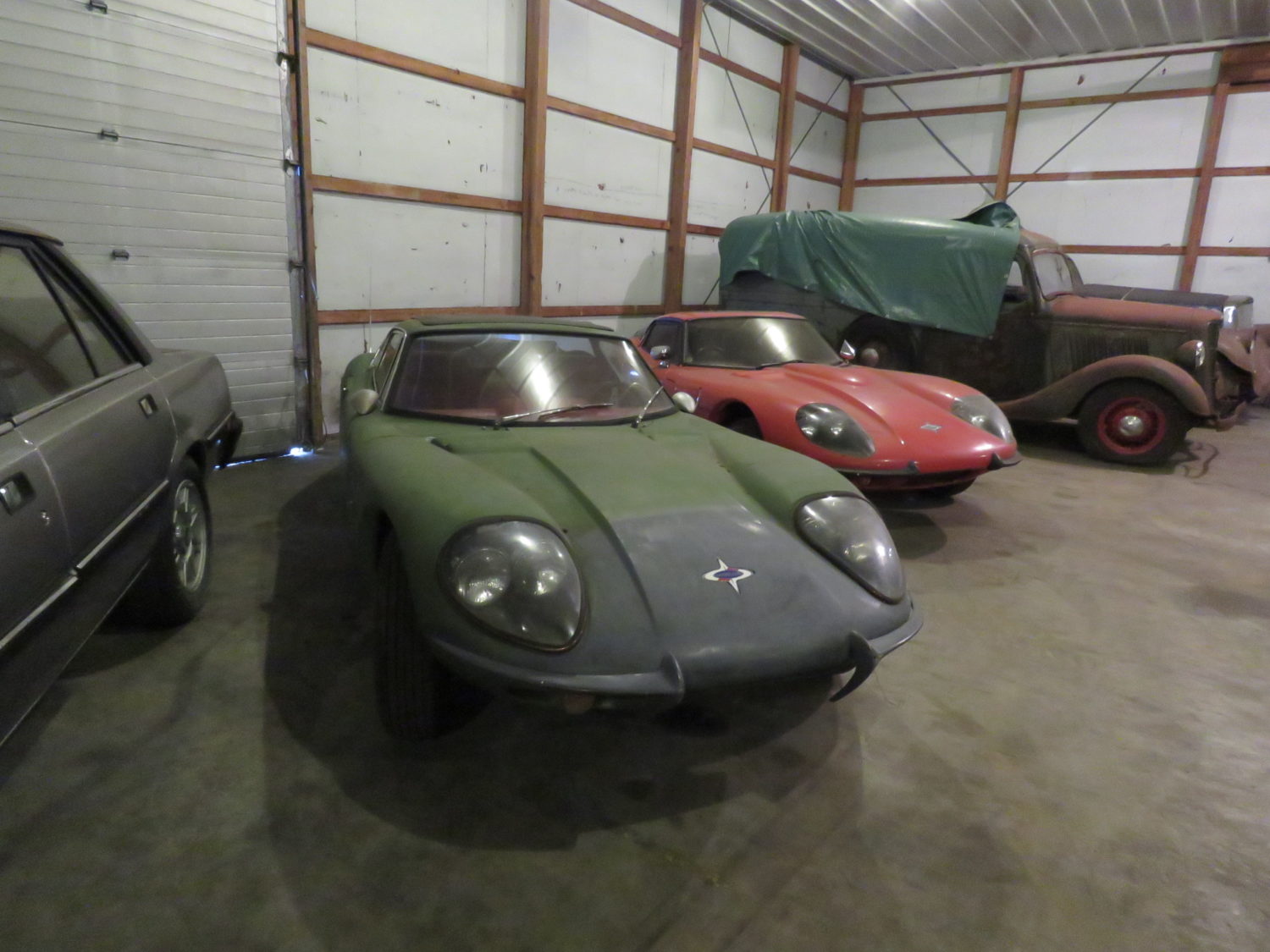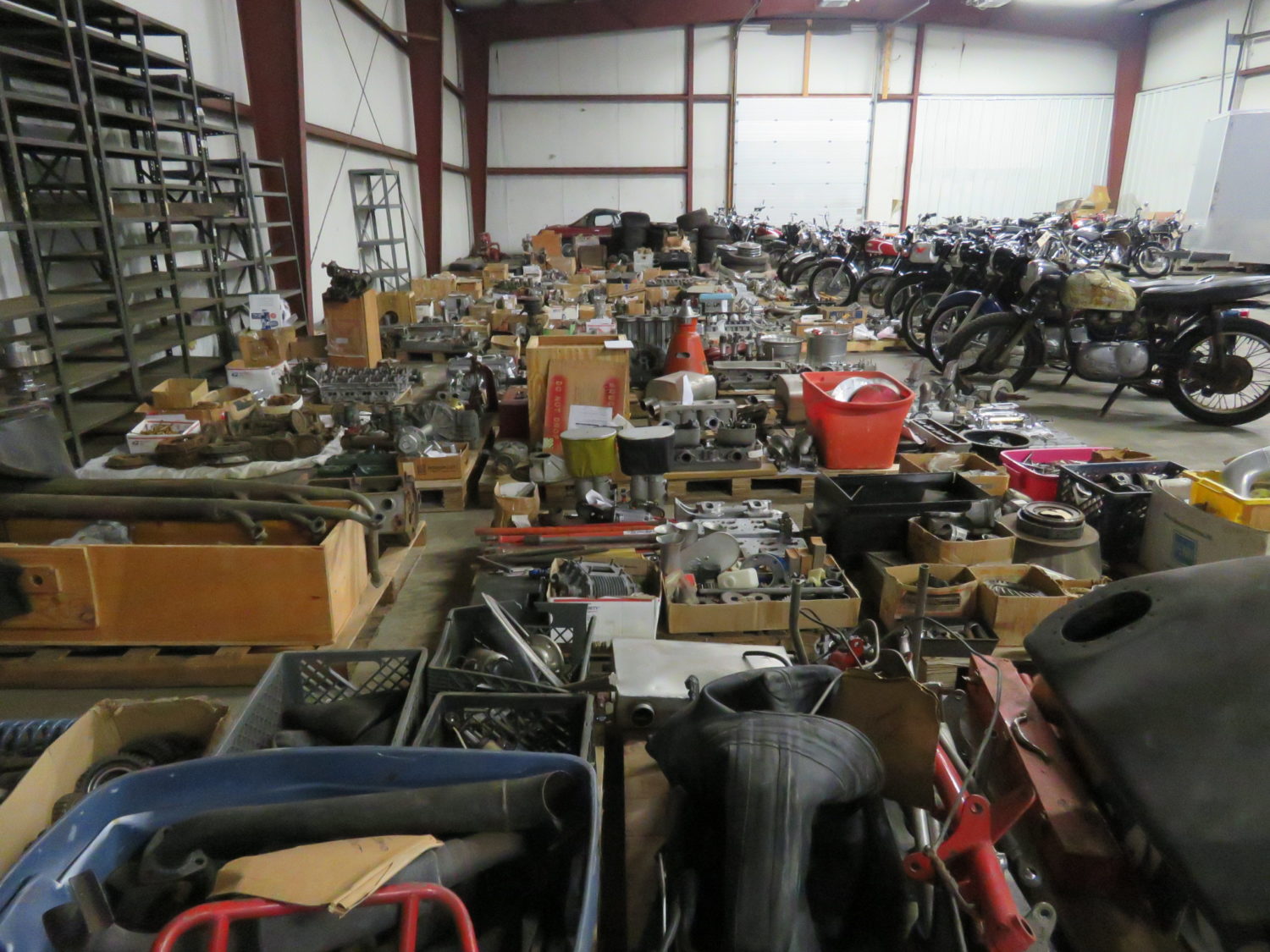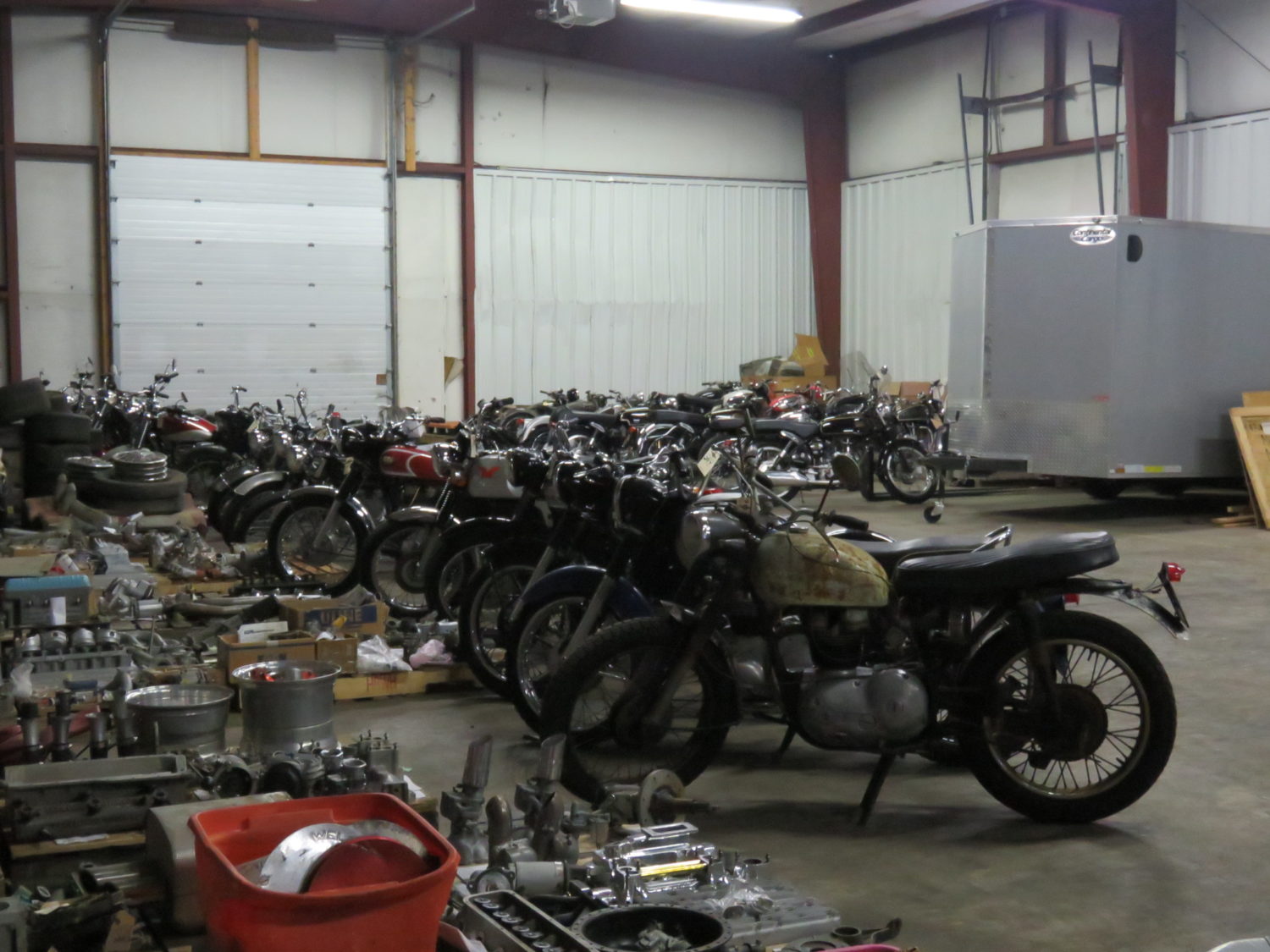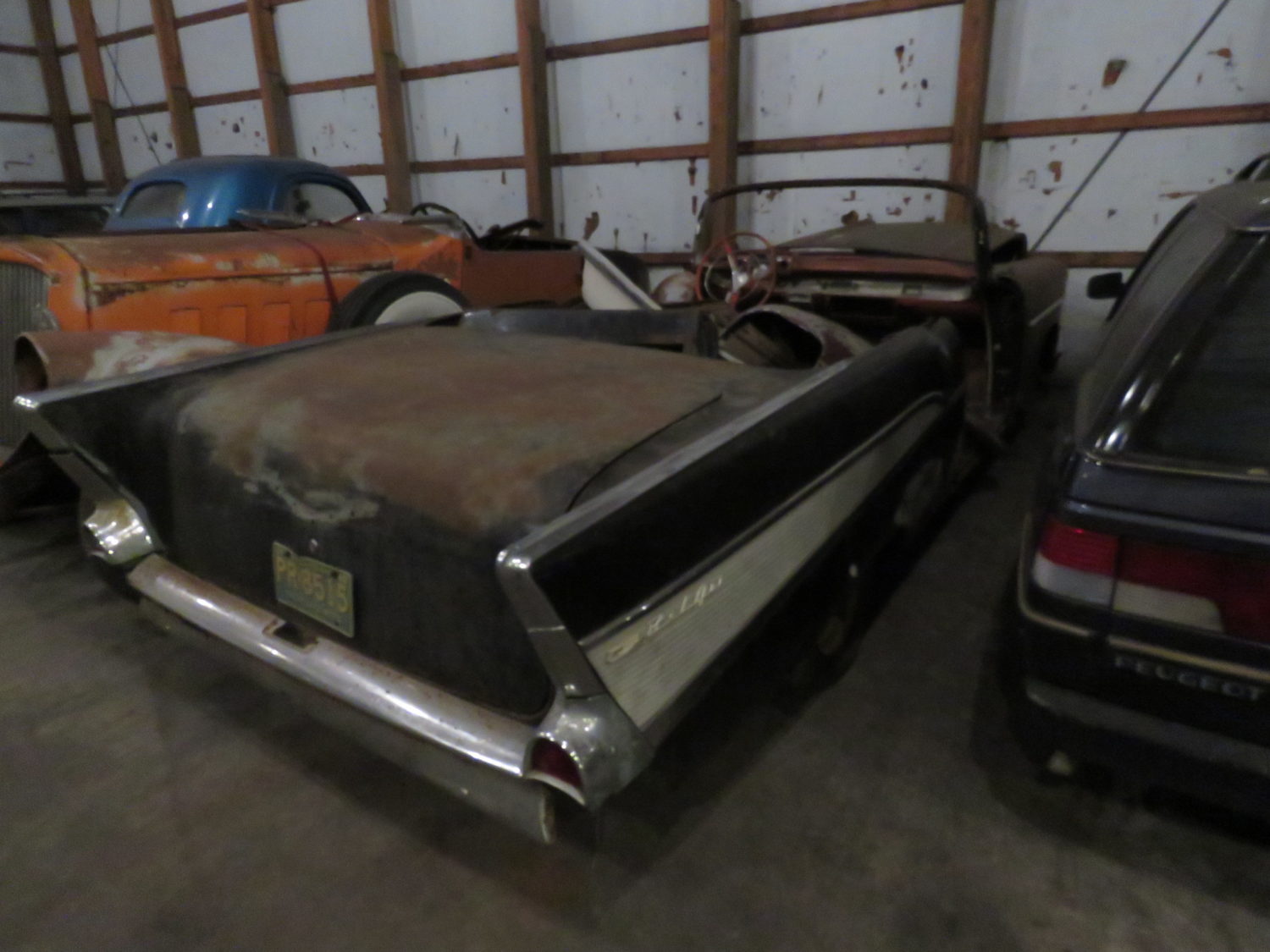 Status

This auction is over

Auction Type

Online, On-Site

Date

Saturday June 15, 2019

Time

9:30 AM

Location

4535 Wayne Rd., Springfield, Michigan 49037
Jeff Begg built the amazing JAB collection with his love of engineering. Being an engineer and inventor himself, he admired the engineering of British Motorcycles and even named his companies after them. Jeff enjoyed racing including formula 1 racing and it was the speed and engineering that made him admire those cars. The collection contains approx. 38 vintage Midget races cars along with a hoard of speed parts, and approx. 70 import and American collector cars.
Open house details
June 14th from 10am to 7PM. Gates open at 7am morning of the auction.
Important Links & Downloads
Description
Preliminary Sale Bill! See you at the Auction!
VINTAGE MOTORCYCLES-COLLECTOR CARS-VINTAGE MIDGET RACERS-SPEED PARTS
AT AUCTION
THE AMAZING JAB COLLECTION
SATURDAY, JUNE 15TH, 2019 9:30AM
4535 WAYNE RD, SPRINGFIELD, MICHIGAN, 49037
VanDerBrink Auctions, LLC is pleased to bring you the JAB Collection at auction. This amazing collection has a vital connection with its owner, engineering. Jeff Begg was intrigued with "works" of machines. The British Motorcycles and Formula 1 racing cars showed speed and wonderful engineering. This started a collection of "wonderful Engineering", he noted. For Jeff this was his "dirty little secret" and most of his friends and family didn't know he had accumulated this wonderful collection of fabulous engineering. When Jeff passed away, they found his collection. Now you will be able to see this wonderful collection of British Motorcycles, American and Import cars, Vintage Midget Race Cars and a hoard of speed equipment. The entire collection will be sold to the highest bidder. Plan now to bid and buy your piece of this amazing collection of engineering marvels.
Order of Sale- Motorcycles, Race Cars, Speed Parts, Collector Cars. Finish up with more speed parts. Bring a friend, possible double ring on some parts. Onsite with Online Bidding on major items and speed parts. Be on time. Catalog is in sale order.
Vintage British &American Motorcycles:
Panther: 1959 Panther 120 Motorcycle, 1960 Panther 120 Motorcycle, 1965 Panther 120 Motorcycle, Norton: 1973 Norton Interstate Motorcycle, Rudge Ulster: 1930's Rudge Ulster Competition Motorcycle with Rare Bronze Comp Head, 1930's Rudge Ulster Motorcycle, 1949 Sunbeam 58 Motorcycle Velocette: 1960 Velocette Venom 500 Motorcycle, 1967 Velocette Venom 500 Motorcycle, 1965 Velocette Scrambler 500 Motorcycle, 1957 Velocette 500 Sport Motorcycle
Excelsior Henderson: 1998 Excelsior Henderson Super 8 PROTOTYPE Motorcycle, 1-1999 Excelsior Henderson Share Holder Super X Motorcycle still in the Crate! 3-1999 Excelsior-Henderson Super X Motorcycles, 2000 Excelsior Henderson Super X Motorcycle Ariel: 2-1957 Ariel Square Four Motorcycles
Matchless: 1967 Matchless G80 Motorcycle, 1956 Matchless G80 Motorcycle, 1967 Matchless G80 Motorcycle, 1988 Matchless G80 Motorcycle RARE Rotax Motor, 1963 Matchless G80 Motorcycle, 1950 Matchless G80 Motorcycle, 2-1960 Matchless G12 Standard Motorcycles, 1960 Matchless G2 Motorcycle, and more..
AJ Stevens: 1962 AJS MS Motorcycle, 1951 AJS MS Motorcycle, 1961 AJS G3 Motorcycle, 1958 AJS Motorcycle Speedway Racers: MULTIPLE JAWA & JAP Speedway Racers with Weslake motors
Royal Enfield: 1952 Royal Enfield 500 Twin Motorcycle, 1969 Royal Enfield Series 2 Interceptor
Triumph: 1974 Triumph Trident Motorcycle, 1967 Triumph TR6C Motorcycle, 1972 Triumph Tiger TR6 Motorcycle Moto Guzzi: 1969 Moto Guzzi Triple A Motorcycle, 1997 Moto Guzzie 1100 Sport,
1975 Moto Guzzi V1000 Convertible, 2002 Moto Guzzi V11 Lemans, BSA: 1968 BSA Victor Special Motorcycle, 1965 BSA Lightning Motorcycle, 1968 BSA 441 Victor Special, and more…
Various Motorcycle Parts and Testing and Display Excelsior Henderson Super X Motors..
38 Vintage Midge & Sprint Race Cars:
1947 Kurtis Kraft Midget Race Car w/Trailer, 1975 Lockard Badger II, 2- RARE Solar Midgets, and more Vintage Race Cars including Edmunds POGO, AutoCraft, and other builders- MANY WITH RACING HISTORY.
HUGE COLLECTION OF SPEED/RACING PARTS:
RARE, EARLY OFFENHAUSER DOHC 110 MIDGET MOTOR, MANY OFFENHAUSER HEADS, INTAKES, MANIFOLDS, AND MORE OFFENHAUSER PARTS. RILEY CARS, WEIAND INTAKES, RARE RILEY OHV MODEL B HEAD CONVERSIONS, FORD COSWORTH FUEL INJECTED MOTOR, EDELBROCK HEADS, EDELBROCK INTAKES, MARINE MANIFOLDS FOR FORD FHV8 60'S, RARE MAGNETOS, 1933 MILLER AL2 BLOCK, EDDIE MEYER SPEED PARTS, CHEVY II 4 CYLINDER FUEL INJECTED MOTORS, FORD FH V8 60HP MOTORS & MANY PARTS!
VINTAGE STEAM ENGINES AND OTHER ITEMS
APPROX. 70 EXOTICS, IMPORT & AMERICAN COLLECTOR CARS:
CADILLAC: 1991 & 1992 Cadillac Alani Farina Convertibles, 1991 Cadillac Broughams CHEVROLET;
1957 Chevrolet Belair Convertible, 1975 Chevrolet Cosworth Vega FORD: 1935 Ford Cabriolet, 1936 Ford 3 Window Coupe, 1936 Ford Panel REO: 1930's REO Flying Cloud Town Car, 1934 REO Rumble Seat Coupe PIERCE ARROW: 2-1936 Pierce Arrow V12 Town Cars, 1936 Pierce Arrow with Other make Boat Tail Speedster 1980 ROLLS ROYCE CORNICHE II CONVERTIBLE JAGUAR: 2000 Jaguar XK8 Convertible,
2-1989 Jaguar XJS Convertibles, and more.. 2000 RANGE ROVER HOLLAND & HOLLAND SUV, 2002 VOLVO C70 CONVERTIBLE 1996 FERRARI 456 GT COUPE 2009 SAAB CONVERTIBLE, LOTUS ELITE ROADSTER PROJECT, CITROEN: 1973 Citroen Coupe, 1985 Citroen Prestige CX25, 1970's Citroen
1974 & 1975 JENSEN INTERCEPTOR II'S, 2- TVR 2500M ROADSTERS, 2- RARE 1986 MARCO COUPES,
1988 BENTLEY TURBO R 4DR SEDAN, MULTIPLE 1980-1990 MASERATIS INCLUDING 4DR SEDAN, WAGONS, AND QUATTROPORTE SEDAN & 1986 MASERATI B1 TURBO CONVERTIBLE…
MULTIPLE PEUGEOT SEDANS, WAGONS, AND CONVERTIBLE.
THIS IS AN AMAZING AUCTION WITH MANY RARE MOTORCYCLES, COLLECTOR VEHICLES & PARTS!
TERMS: CASH, Checks must have proof of funds or letter of credit, Credit Card with ADM Fee. 5% Buyer's Premium. Payment in Full Day of Sale. All items are sold AS IS AND ALL SALES ARE FINAL. NO exception. Removal within 7 days. Seller/Auctioneers are not responsible for theft, vandalism, or lost items. All items selling no reserve, to highest bidder. Buyers are responsible for all purchases and winning bids. Buyers are responsible for all shipping unless noted. Buyers are responsible for all shipping costs. This is onsite auction with online bidding. Online bidders have additional terms. Preview for auction June 14th, 2019 10am to 7pm.
The JAB Collection
Franco Domingo- Trustee Jeffery Begg Trust
VanDerBrink Auctions, LLC
Yvette VanDerBrink- Auctioneer
605-201-7005 or 507-673-2517
For more Info, Pictures, Video, Online Bidding, and other great auctions… www.vanderbrinkauctions.com
View Auction Results