A Field of Dreams – The Lambrecht Chevrolet Auction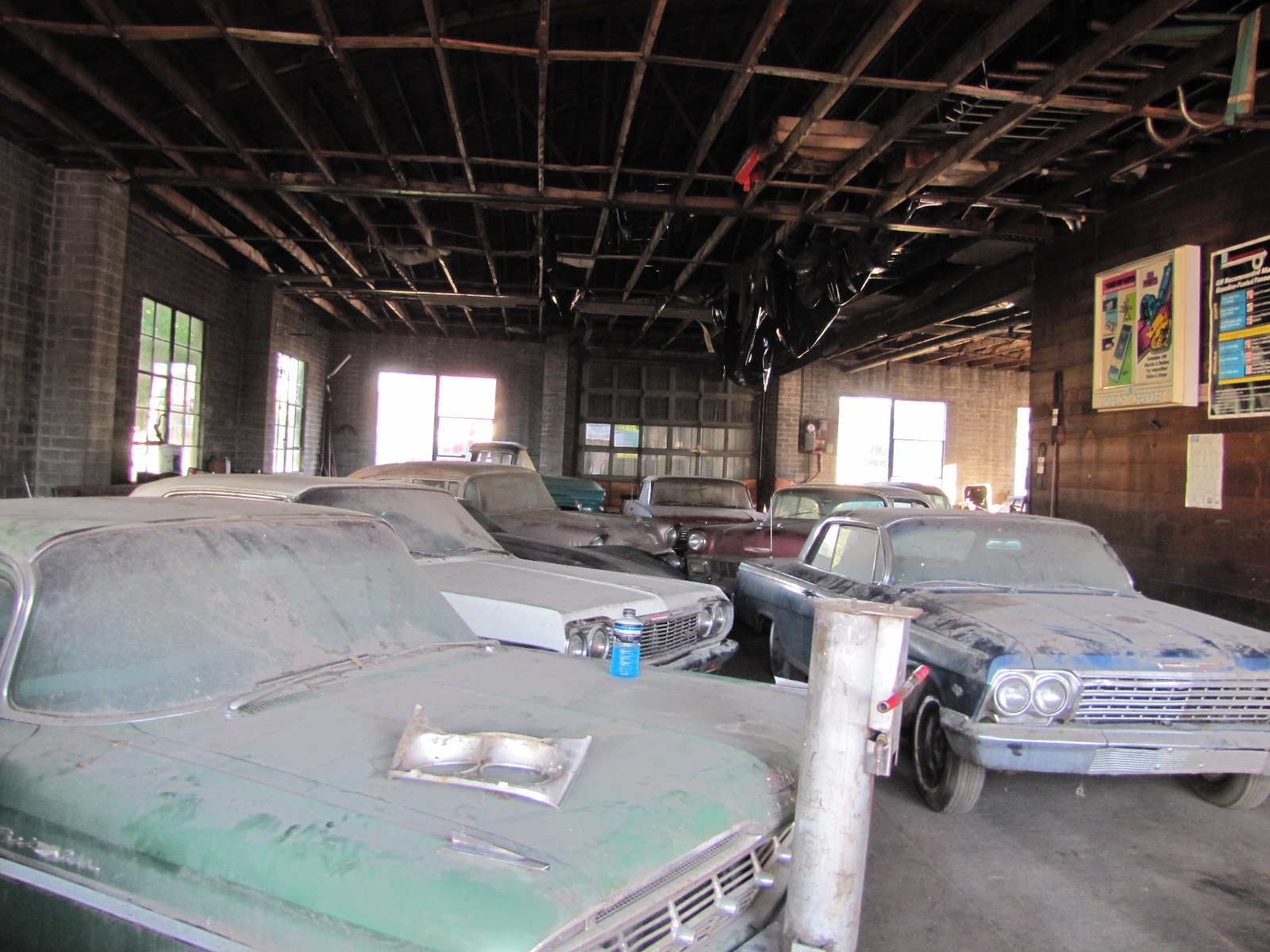 It was 5 years ago to the day, that my Dad and I went down to Nebraska do the final touches on the line up of what would be called, "The 3rd Most Earth-Shattering Auction of all Time,"- The Lambrecht Chevrolet Auction. I still remember meeting with the family, that smell in the dealership, and all the junk that was on top of the new cars. Walking in the weeds out at the farm and seeing the row of brand-new pickups, just waiting to get back on the road. There is a little-known fact, that over half of the first day cars were in Kansas, and we had to truck them back to Nebraska for the sale. The were there for "safe" keeping, which didn't turn out to be so safe, but an almost heist. But titles and MSO's in a tote always in my freezer in my house or the back seat of my pickup, the cars came back to Nebraska to join their sisters for the Lambrecht Chevrolet Auction and the story began.
My Dad, A Chevrolet Man to the Core, well I couldn't keep him out of there. We took loaders, roll offs, and my husband, son, and his friend, started cleaning out the dealership and moving out the cars for pictures for the first time. All we did was pry open the garage door and one man stopped, "I've been waiting for over 40 years to see this day." Residents for years had tried to buy back their cars to a resounding, "NO." One by one, stuck wheel loosened, tires aired up and replaced, they rolled out for their big debut. First it was the 1964 Chevrolet Impala, white with 4 miles, then the 1963 Impala, the Cameo pickup. With just 1 mile on the odometer and the floor mats rolled up behind the seat. Pretty soon we had quite a big crowd and Sheriff Rick had to patrol traffic. We swept out the dealership, moved 3-30-yard roll offs of debris and barrels of used oil out of the building and put the cars back in their place. I then began to work with Sheriff Rick and the town on traffic control and security. We were exhausted and thrilled at the same, history in the making. I loved it. I had grown up with cars all my life, and now was putting my experience to work. It was exhilarating! I carefully took my paperwork, and that started the debate with the state of Nebraska on the MSO's. Marv Spomer was a great help from Minnesota. After many meetings, and the threat to me of going to jail if I didn't hand over my MSO's, we got an exemption from the state. We titled the cars and I got to keep my paperwork for the new cars. People don't know that I guarded that paperwork with my life, and fought to keep it from being destroyed. NE has that MSO are supposed to be turned in and destroyed and converted to title. But I wasn't going for it. It paid off. I knew the importance of that original documentation. If we wouldn't have followed the exemption, it was $5000.00/per MSO or 55 cars X $5000.00 each-That's a big fine!
I got home and called Ron Kowalke from Old Cars Weekly, Angelo VanBogart- Editor Old Cars Weekly, Dave Nutter- Hemmings, and Josh at Yahoo, and sent them our Press release and my video. It went like wild fire and the craziness started. It was amazing, but I still had a lot of work to do. I hired a contractor to take out the trees, level the field, talked to a lot of farmers to get the land for parking, I worked with State Patrol, Highway Patrol, and the County and town for plans for the auction. But most of all, I spent countless hours, climbing through windows, my special technique for opening doors, and getting all those VINS to match to our titles and MSO's. Yes, there were NO files, just rolled up rubber-banded bundles. I spent thousands of hours in the cars. If you buyers look there are some prayers wrote on the door panels from me. I was on a mission from God, no kidding. I quickly realized that the truckers from Kansas were a problem, but I called Dad and he brought down his payloader and here is where the dejavoo hit, it was 5 years ago Sept. 20th that I rode in the payloader buddy seat with Dad and we lined up the Day 1 cars- over 100 moved around. I would tell him, "Get that 1955 Chevry," Now the 1959" and we would line them up. Just him and me and all those Chevrolets. It will be a time that I will treasure that my Dad and I were all in sync with one goal- be as good as we can and do the best for the cars and the family. 400 plus cars that had been moved in position and ready for the droves of collectors to come and get their chance to bid on them. That few days was Driving posts, and then the crew came in to help that week. Porta-Pots, Tents, and more. The filming started in July and they came to film the auction that week. It was cool, and 1st time a show was filmed and produced and aired that night on the History Channel. They said it was huge. Preview day was amazing and I met so many wonderful people. Then the storm that night and my guys knew that they had to get out their early before me. They know me well. But it was a sunny day. I still remember when I reached for the hand of Francis and Aaron and they said are you ready, "let's go!" I looked over the crowd and that was the first time I realized the magnitude of what we had accomplished and all my hard work paid off. After selling those 1st hubcaps for $1200 and $600 yardsticks, I knew we were OK- Then I went for Dad and my interview on the stage. They had a playback of the auction, after I watched the screen, I just cried, I was so happy. It was surreal. The highway patrol told me that they figured almost 25,000 people were in and at the auction that 1st day. It was a miracle, this Car Chicks' hard work, paid off. So many others helped in the process, but it still will be the best time with my Dad, Art Nordstrom, The Chevy Man. There were many more months of work, and lots more stories. I loved very minute of it, and there are so many stories. This Fall, I will try and tell you some of the ones that weren't heard. One of the biggest miracles of the auction to this day that amazes us all- Is how did 110 porta-pots service that whole crowd???? If you are looking to have an auction, I would love to work you and your collection. Give me a call- 605-201-7005. www.vanderbrinkauctions.com
Stay tuned for more…….
Yvette VanDerBrink
VanDerBrink Auctions, LLC
605-201-7005