Auction Closed
Amazing Collector Cars- Gas & Oil-Pumps & Signs & More The McAvoy Collection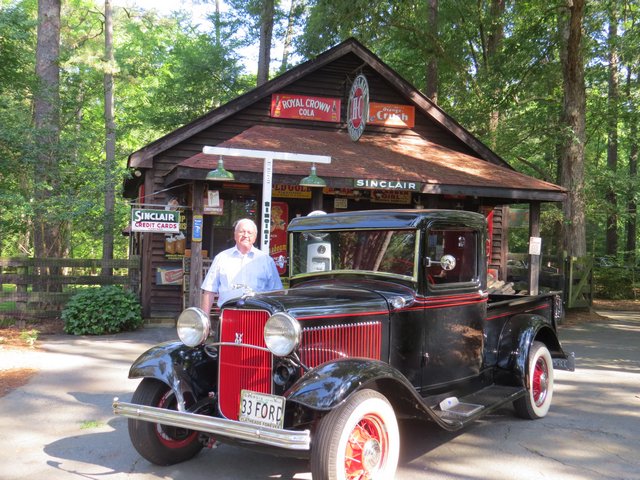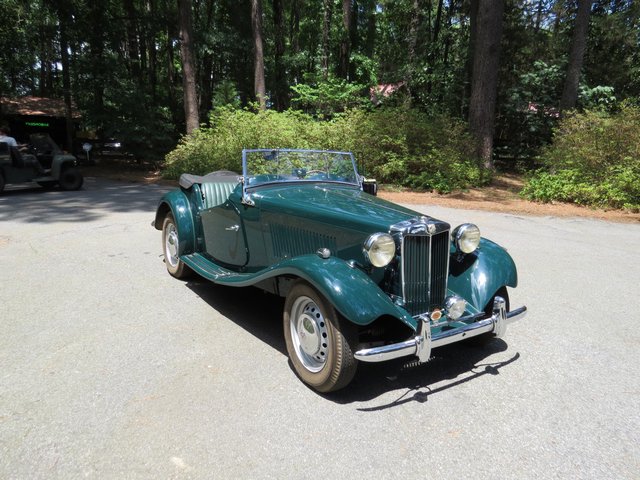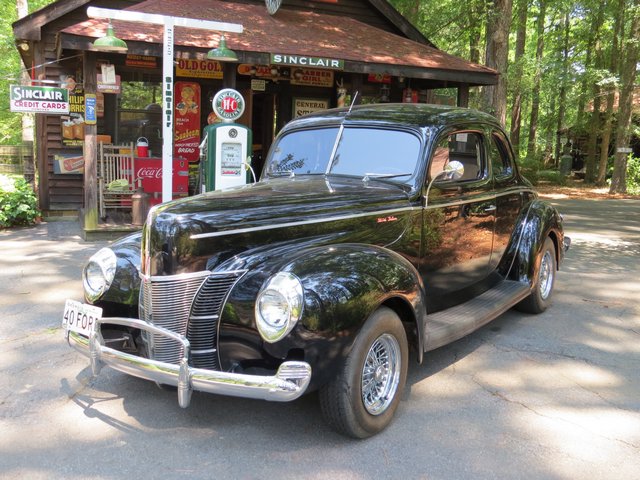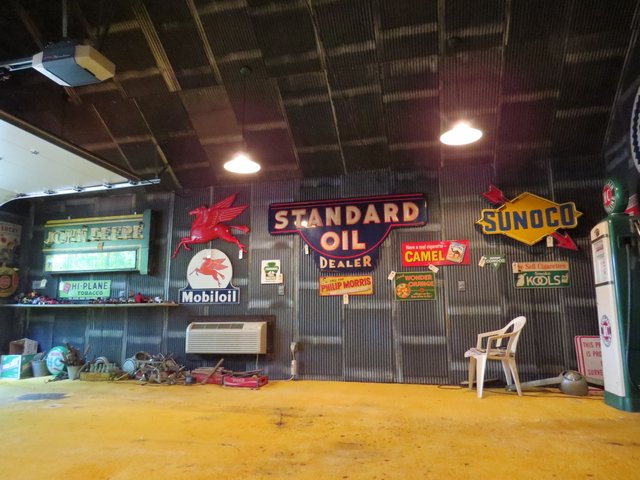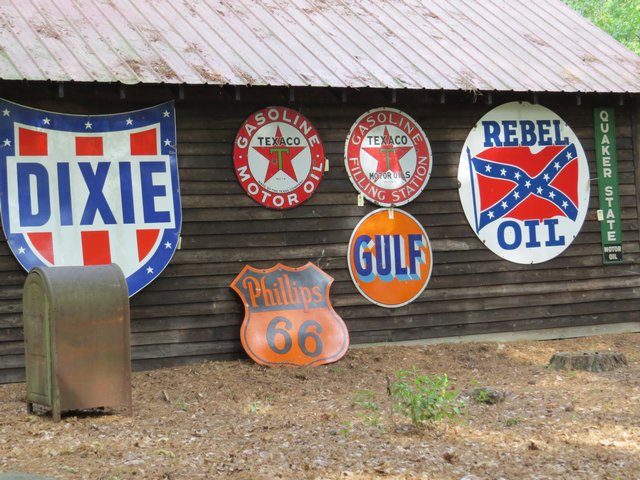 Status

This auction is over

Auction Type

Online, On-Site

Date

Saturday October 22, 2016

Time

9:00 AM

Location

3651 Greensboro Rd, Washington, GA 30673
VanDerBrink Auctions is pleased to bring you the Amazing McAvoy Collection. This amazing collection of Ford and Chevrolet Collector cars along with a Fabulous Collection of Gas & Oil Pumps, Signs, including Neon Automotive and Other Unique Neon Signs. The Collection also has a fabulous assortment of Country Store Signs and other Automotive collectibles. It's going to be a big day, so be on time, Vehicles sell first and the fabulous Collectibles the Rest of the Day. Be ON Time- You won't want to miss a minute. All will be sold NO Reserve to the highest bidder! Plan now to attend this amazing collection. There will be a Preview on Friday October 21st, 2016 all day! Mr McAvoy has a wonderful display and the auction will be held at their residence. See you there!


Description
Amazing Ford & Chevrolet Collector Cars, Pickups at auction. Amazing Gas & oil Pumps, Signs, including NEON! Country Store Signs! You won't want to miss this auction!
Vehicles Sell First! Petro & Soda Collectibles after Vehicles! Be On Time! You WON'T want to miss a Minute!
BEAUTIFUL COLLECTOR VEHICLES:
FORD:
1928 Ford Roadster Pickup Award Winning Street Rod, Featured in several magazines! 350 V8- Chromed under carriage and more! 1933 Ford Pickup, Beautifully Restored! 2609 miles on restore. FH V8 w/dual carbs. Amazing!1934 Ford 5 Window Coupe- Beautifully Restored Tan/ w/ orange pinstripe. FH V8! 1935 Ford 5 Window Coupe, Beautiful! Blue with Red Pinstripe. FH V8, 1939 Ford 5 Window Coupe, Blue Restored Beauty! 1165 miles on restore! 1940 Ford 5 Window Coupe, FH V8, Black, Awesome! 1951 Ford F-1 Pickup, Blue and restored! FH V8!1954 Ford F-600 Truck, Fully Restored!
MERCURY:
1949 Mercury 4dr Suicide Sedan, Amazing! 1950 Mercury 4dr Suicide Sedan, FH V8, Fully restored, 42,295 miles,
CHEVROLET:
1949 Chevrolet 2dr Sedan, Maroon, Fully Restored, 64,000 miles., 1952 Chevrolet ½ ton Pickup, Blue, fully restored, long box, 17,833 miles, 1953 Chevrolet 5 Window Cab Pickup, Fully restored, Green, Beauty!1957 Chevrolet 210 2dr Sedan, Silver, fully restored, V8 w/ 3-2bbl Carbs-Batwing Air Cleaner!1957 Chevrolet 210 2dr Post, Black Beauty! 1346 miles on restore, V8-4bbl, 1957 Chevrolet 2dr Sedan, Black! V8! 4 Speed!, 1957 Chevrolet 150 2dr Sedan, 16,543 miles on restored, V8, Edelbrock 4bbl, Custom Work on Body! Beauty! 1967 Chevrolet C10 Step side Short Box Pickup, ½ ton, Blue, 92,954 miles, 350 V8 and 4bbl Carb. Beautiful! 1969 Chevrolet C10 Pickup, Red, Motor built by Earnhardt's Race Team! Shortbox and WOW! 1973 Chevrolet Cheyenne C10 Shortbox Stepside Pickup, Blue, 454 V8, AT! Fully Restored!
STUDEBAKER-MG:
MG TD ROADSTER, Fully restored, green, 40,542 miles! 1949 Studebaker ½ ton Pickup, Green, fully restored, long box, Very Pretty! FH 6cyl., 3 speed.
GAS & OIL PUMPS-GLOBES:
2-Tokheim Model 39 DS Pumps-restored, Gilbarco DS Pump, Fry May west Model 117 Upright Visible Pump, ….
GLOBES:
Rare Dixie Globes, Sinclair Globes, and some reproductions.
AMAZING NEON SIGNS:
Neon Buick Lubrication SS Sign, LARGE Neon Mobile Pegasus, Neon Pontiac DS Sign, Ford DFS Neon Sign, Super Chevrolet SS Neon Sign, Buick Neon Sign, V8 Neon Sign, Oldsmobile DS Neon Sign, John Deere SS Neon Sign, Sunoco Neon Sign, Super Chevrolet DS Neon Sign, Ford Tractor Neon Sign, RARE Bloodhound Chewing Tobacco Neon Sign, Dodge Rated Trucks Neon, US Royal Tires Neon, and more…
MANY GAS & OIL -AUTOMOTIVE LARGE PORCELAIN SIGNS:
Several Rare 72" Dixie Oil DS Porcelain, Several RARE DS 72" Rebel Oil Porcelain signs, Texaco S and DS Porcelain Signs, 46" DS Phillips 66 Porcelain Sign, 42" Gulf DS Porcelain Signs, Standard Oil Credit Card DS Porcelains, Sinclair Porcelain Signs, Kendal Motor Oil, Shell Porcelain Signs, Valvoline Porcelain Signs, Veedol Motor Oil DS Porcelain Signs, GMC Trucks, Several Buick DS Porcelains, Desoto DS Porcelain Sign, Cities Service, Wolf's Head, Mobil Oil Porcelain Signs, Gulftane Porcelain signs, Porcelain Tank Signs, and more….
PAINTED TIN GAS & OIL -AUTOMOTIVE SIGNS:
Goodyear, Mobil Oil, Sinclair, Chevrolet, Texaco, and more…
COUNTRY STORE PORCELAIN AND PAINTED TIN SIGNS:
Blood Hound Tobacco Porcelain and Painted Tin Signs, Phillip Morse Painted Tin Signs, Kool Cigarettes Painted tin signs, Chesterfield Painted tin signs, L&M Cigarette painted tin signs, Keen-Kutter Painted Tin sign, Sun-Rise Beverages Painted tin signs, Snuff Signs, Porcelain and Painted tin Coca Cola Signs, Oshkosh Porcelain Sign, Pay Toilet signs, Orange Crush Painted tin, Road Signs some w/ Marbles, 7 UP painted tin sign, Nehi Painted tin Signs, Royal Crown Soda Painted tin Sign, Clabber Girl Painted tin sign, Pepsi, Frostie, Dr. Pepper, Rainbow Plant Food, Milk, Bread and MANY MORE…
Porcelain & Painted tin Clocks and Thermometers:
RARE and Amazing Sinclair Lighted-Motion Clock, Dr. Pepper Thermometer, Prestone Thermometer, And more… COCA COLA COOLERS, TOY MODELS, MOVIE POSTERS AND MORE…
This is only a partial listing! See Catalog for complete listing!
TERMS:
Cash, Checks accepted w/Proof of Funds or Letter of Guarantee, Credit Card w/ Adm Fee. Wire Fee for on-line Vehicle Sales. 5% Buyer's Premium onsite. ALL ITEMS SOLD as is with all SALES ARE FINAL. Removal within 10 Days. Buyer's Responsible for Shipping and Removal. Craters & Freighters is Available at 678-819-5502 for shipping. Not responsible for accidents or theft. Call Auctioneers for more info. Preview Oct. 21st, 2016 from 10am to 7pm. Online Bidding Available with Separate terms. For more info click on catalog at www.vanderbrinkauctions.com . For further Questions call or check website.
The McAvoy Collection
Kerry & Nancy McAvoy- Owners
View Auction Results