Auction Closed
1966 Shelby GT Mustang-Collector Cars, Parts, Advertising & More! The Ken Brownlee Collection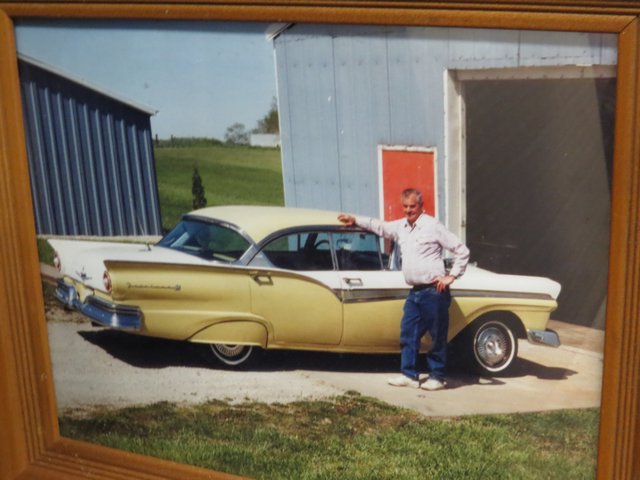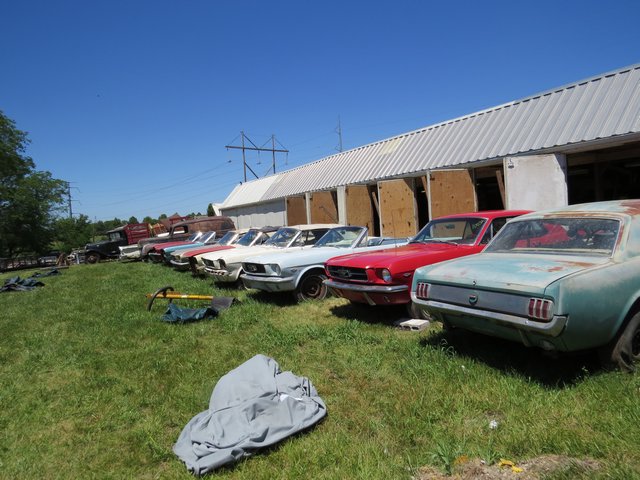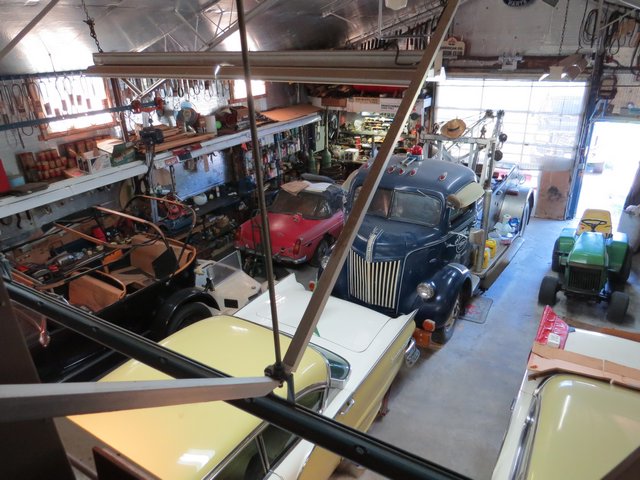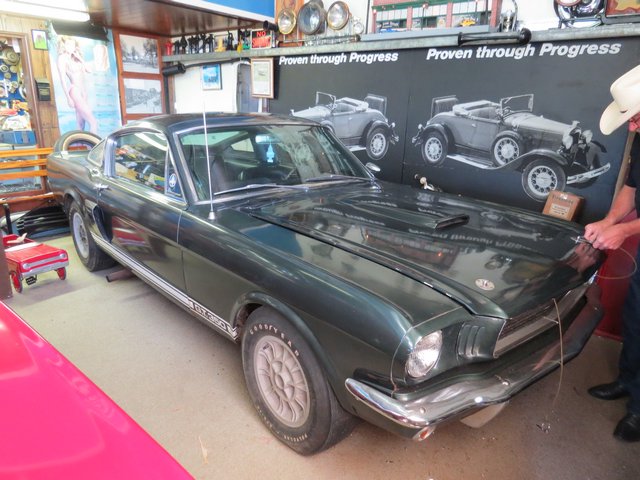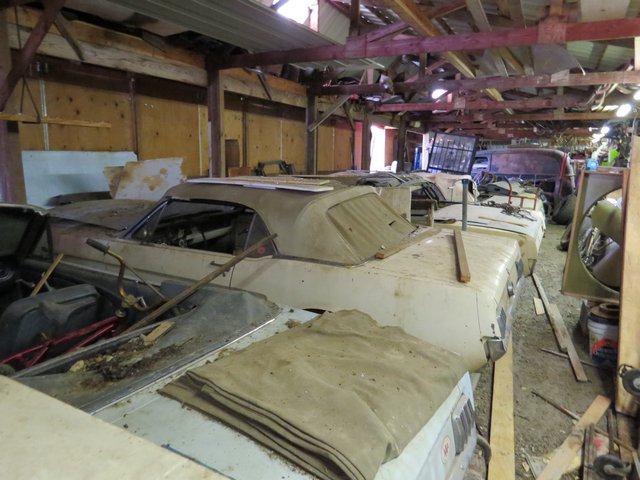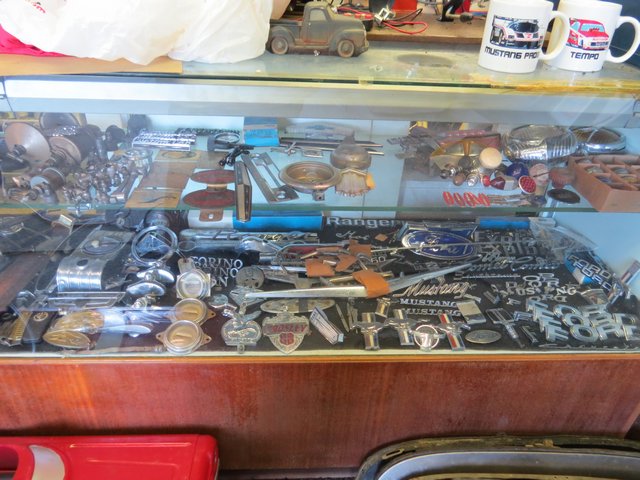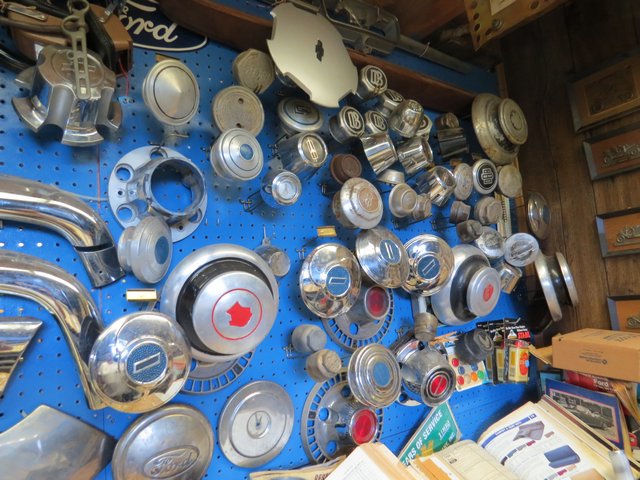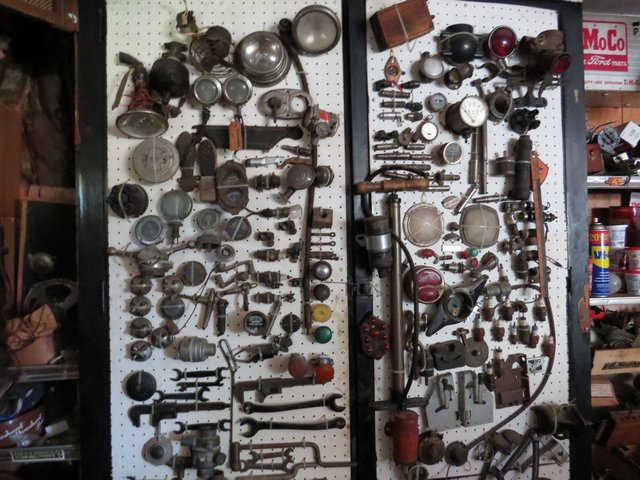 Status

This auction is over

Auction Type

Online, On-Site

Date

Saturday September 17, 2016

Time

9:00 AM

Location

1114 2nd Creek Rd, Smithville, Missouri 64089
VanDerBrink Auctions is pleased to bring you the Ken Brownlee Collection of Ford Collector Cars, hundreds of NOS parts, Advertising, and more collectibles at auction. Growing up in Kansas Ken would go down to the Ford garage and watch the mechanics and eye those beautiful Ford cars. This started his love for those Fords. Ken would go around to area small towns and ask where the old Ford garage was and then he would buy the left over NOS parts. He built a replica dealership to house his collection of Gas pumps, Advertising, Cars and all those hundreds of NOS parts. Ken passed away and the family has decided to sell all of his treasures. The Auction of his cars including a 1966 Shelby Mustang GT350 along with other Mustangs, Model A''s, and more, along with all those parts, gas pumps, and more will be NO Reserve. If you are rebuilding a car or looking for parts and unique collectibles you won't want to miss this auction. It's going to be a big day. Plan now to attend this auction!
Description
1966 SHELBY GT MUSTANG-OTHER MUSTANGS-FORD COLLECTOR CARS
HUNDREDS OF NOS PARTS-ADVERTISING & MORE
AT AUCTION!
THE KEN BROWNLEE COLLECTION AUCTION "KENNY'S OLD FORDS"
SATURDAY SEPTEMBER 17TH, 2016 AT 9AM
1114 SECOND CREEK RD, SMITHVILLE, MISSOURI, 64089
Directions: The auction is being held at "Kenny's Old Fords". From Hwy 169 – Turn on 2nd Creek Road and follow to auction site.
ATTENTION- CHECKS WILL BE ACCEPTED WITH PROOF OF FUNDS OR LETTER OF GUARENTEE. SHELBY BIDDERS- MUST HAVE LETTER OF GUARENTEE WITH CHECKS. CAR WILL NOT BE REMOVED UNTIL VERIFIED FUNDS. COLLECTOR CARS:
MUSTANGS:
1966 Shelby Mustang GT350, Original Barn Find, 6S1716, Hi-Pro 289V8, 4speed, ! Barn Fresh, 1966 Ford Mustang Conv. Red/Black Top, 289 V8, ML-Flr, older restore, 1965 Ford Mustang Coupe, project, 1965 Ford Mustang Coupe, project, 1966 Ford Mustang Conv. Project, 1965 Ford Mustang Conv., project, 1965 Ford Mustang Conv., project, 1965 Ford Mustang Conv., 1965 Ford Mustang Conv., project, and other Ford Mustangs for parts-projects.
FORD COLLECTOR CARS:
Children's Hotrod Mechanical car, 1915 Ford Fire Truck, Older restore, used for Parades, 1927 Ford Model T Touring Car, Older Restore, needs interior & Top, 1931 Ford Model A Pickup, Older Restore, 1931 Ford Roadster w/Rumble Seat, Older Restore, 1934 Ford Stake Bed Truck, Older restore-need interior, 1940 Ford Custom Deluxe 4dr Suicide Sedan, Older Restore,1940/1 Ford Panel Truck, Great project, 1947 Ford COB Wrecker, Older Restore, 289 V8, Holmes Boom, 1947 Ford COB Project,1957 Ford Fairlane 500 4dr HT, older restore, 1957 Ford Fairlane 500 4dr HT, Older restore, 1957 Ford Fairlanes for Project Parts, 1959 Ford Skyliner Project, and more….
OTHER PROJECTS: 2-Crosley Projects, and more…
GAS PUMPS & ADVERTISING-NEON:
RESTORED HAYES UPRIGHT VISIBLE 10 GALLON PUMP w/SKELLY GLOBE, RESTORED HAYES UPRIGHT VISIBLE 10 GALLON GAS PUMP-NO GLASS, SINCLAIR PORCELAIN SIGNS, SS FORD SERVICE PORCELAIN SIGN, PENZOIL DS PAINTED TIN SIGN, FIRESTONE CARDBOARD ADVERTISING, FORD DS PORCELAIN OVAL, PRESTONE ANTIFREEZE THERMOMETER, STAND UP POINT OF SALE FOR AUTOMOTIVE PARTS DISPLAYS, slanted back Fuel Tank with Valves, AND MORE…
NEON:
FORD SERVICE ARROW NEON- NO NEON, DRIVE SLOWLY NEON, DS PORCELAIN FORD NEON SIGN, V8 NEONS, MORE..
HUNDREDS OF NOS PARTS FOR FORD AND OTHER MAKES MODEL T TO 1970'S – MOSTLY 1930'S:
ALL PARTS WILL BE SOLD ONLY TO ONSITE BIDDERS! FORD MODEL T STEERING WHEELS, NOS FUEL PUMPS, NOS CARBS, NOS PISTON RINGS, NOS PISTONS FOR FORD AND OTHER MAKES, NOS TAILLIGHTS W/ JEWELS, NOS DOOR HANDLES, NOS SWITCHES, AND MANY OTHER MECHANICAL AND TRIM PARTS, …… USED FORD MODEL T AND a AND EARLY FOR D PARTS INCLUDING STEERING WHEELS, HUBCAPS, TAILLIGHTS, HEADLIGHTS, AND many ooga horns AND OTHER Horns…
MUSTANG MOTORS, DOORS, HOODS, AND MANY HUBCAPS AND RIMS…
PHOTOCRAFT, SHOP MANUALS, AND OTHER LITERATURE…
TESTERS AND SHOP TOOLS- DRILL PRESS METAL BRAKES, AND BENDS….
AUCTIONEER'S NOTE:
This auction has something for everyone. There are hundreds of NOS parts and too many to mention. If you are looking for car parts for your project, you won't want to miss this auction. Ken went to many Ford dealerships and bought their left over parts. There are treasures everywhere we look. Plan to attend this auction. It's going to be one big day. Bring a friend, will double ring for some items. TERMS:
Cash, Checks accepted with w/Proof of funds,letter of Guarentee. The Shelby will only be sold and removed with Letter of Guarentee! Credit Card w/Admn. Fee. All will be sold AS IS AND ALL SALES are FINAL. ALL NO RESERVE. Removal within 10 days. Not responsible for Accidents and Theft. Buyer's responsible for all shipping and costs. Online Bidding Available at www.proxibid.com. Online bidders have spate terms and conditions. No Onsite Buyer's Premium.
"Kenny's Old Ford"
The Ken Brownlee Estate
VanDerBrink Auctions, LLC
Yvette VanDerBrink- Auctioneer
605-201-7005 or 507-673-2517
Dale Pavlis- Auctioneer
Aaron williams- Auctioneer
View Auction Results