Auction Closed
THE AMAZING JOHN LEWIS COLLECTION-PREWAR CARS & TRUCKS & MORE!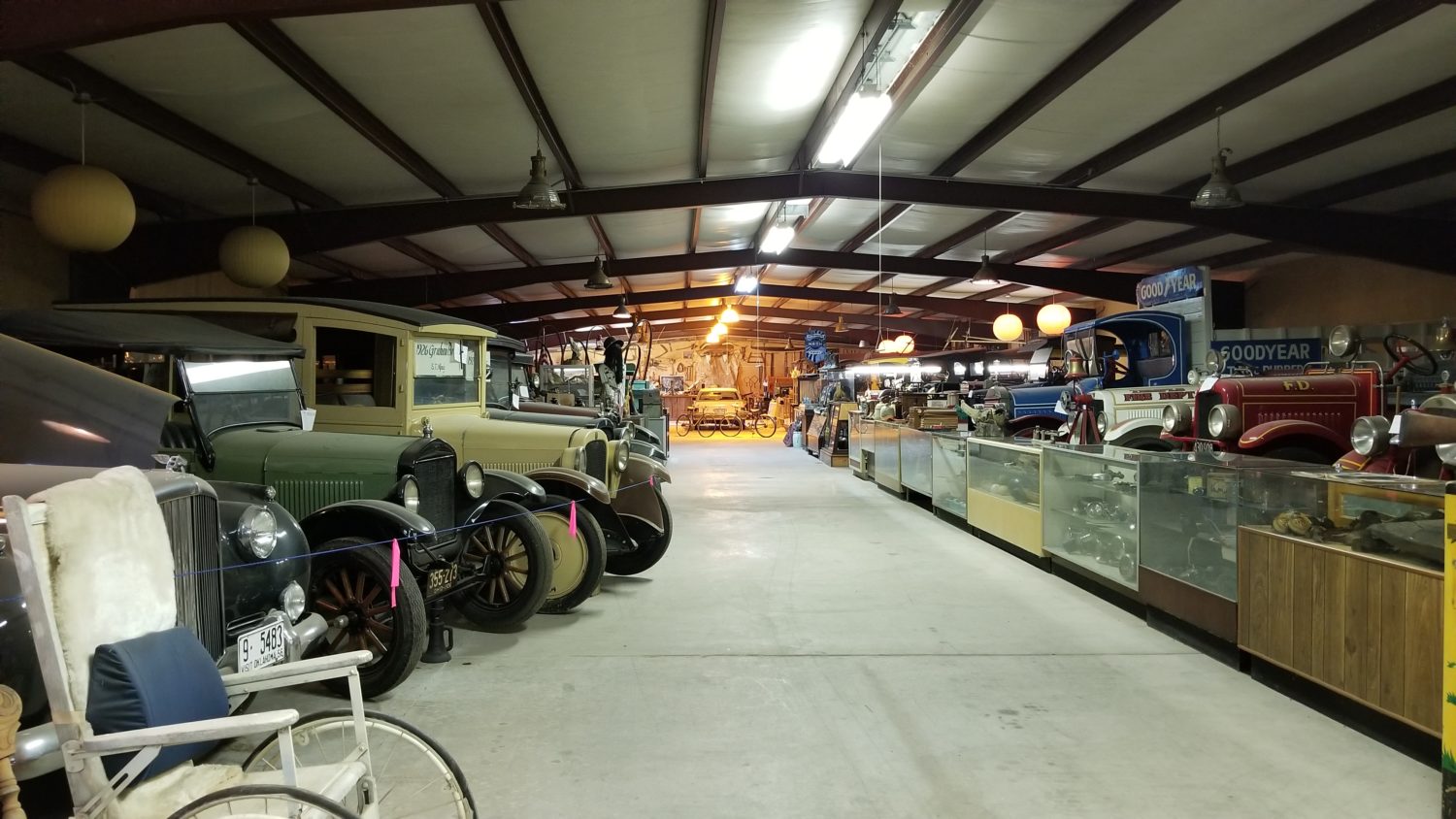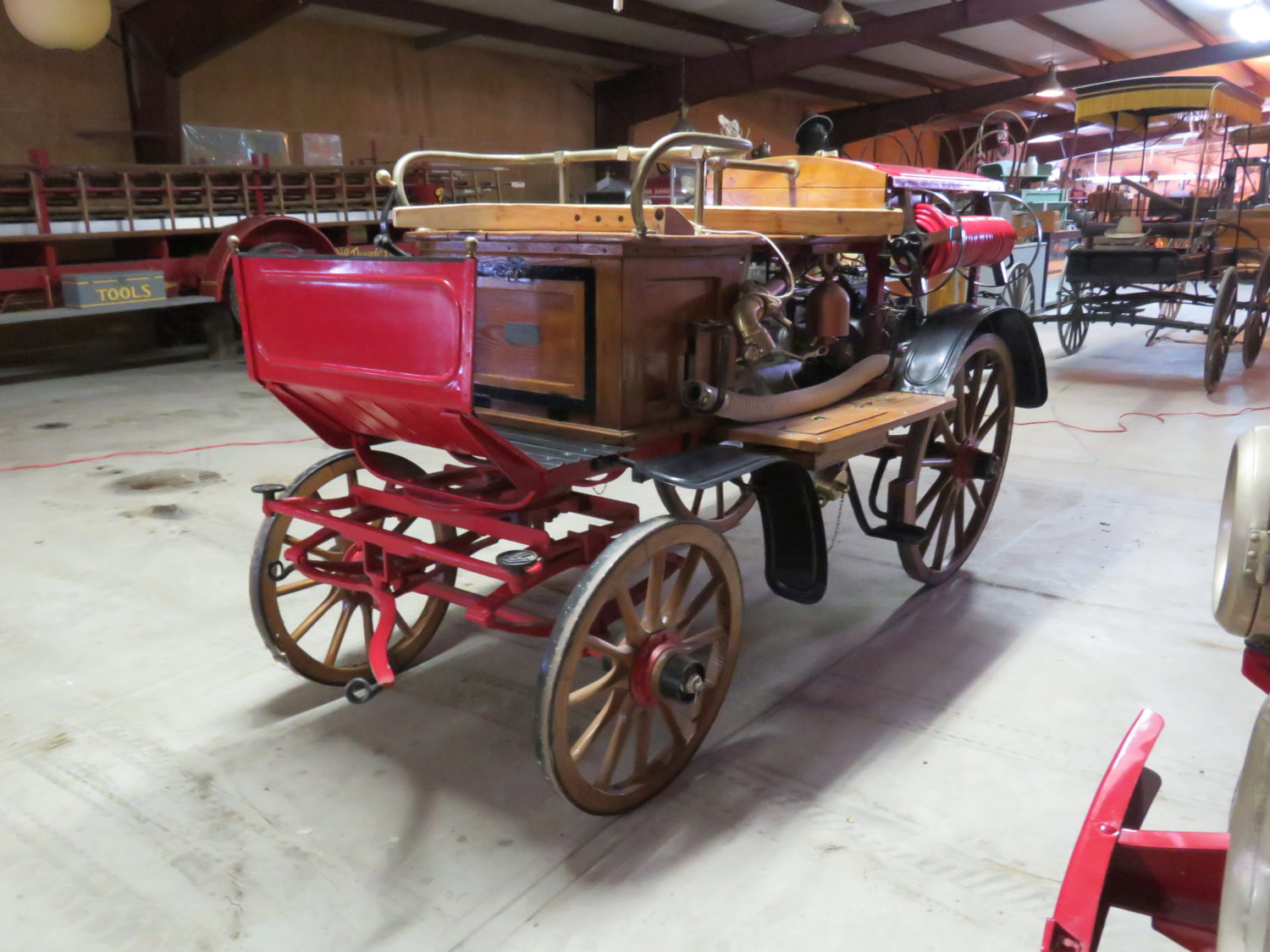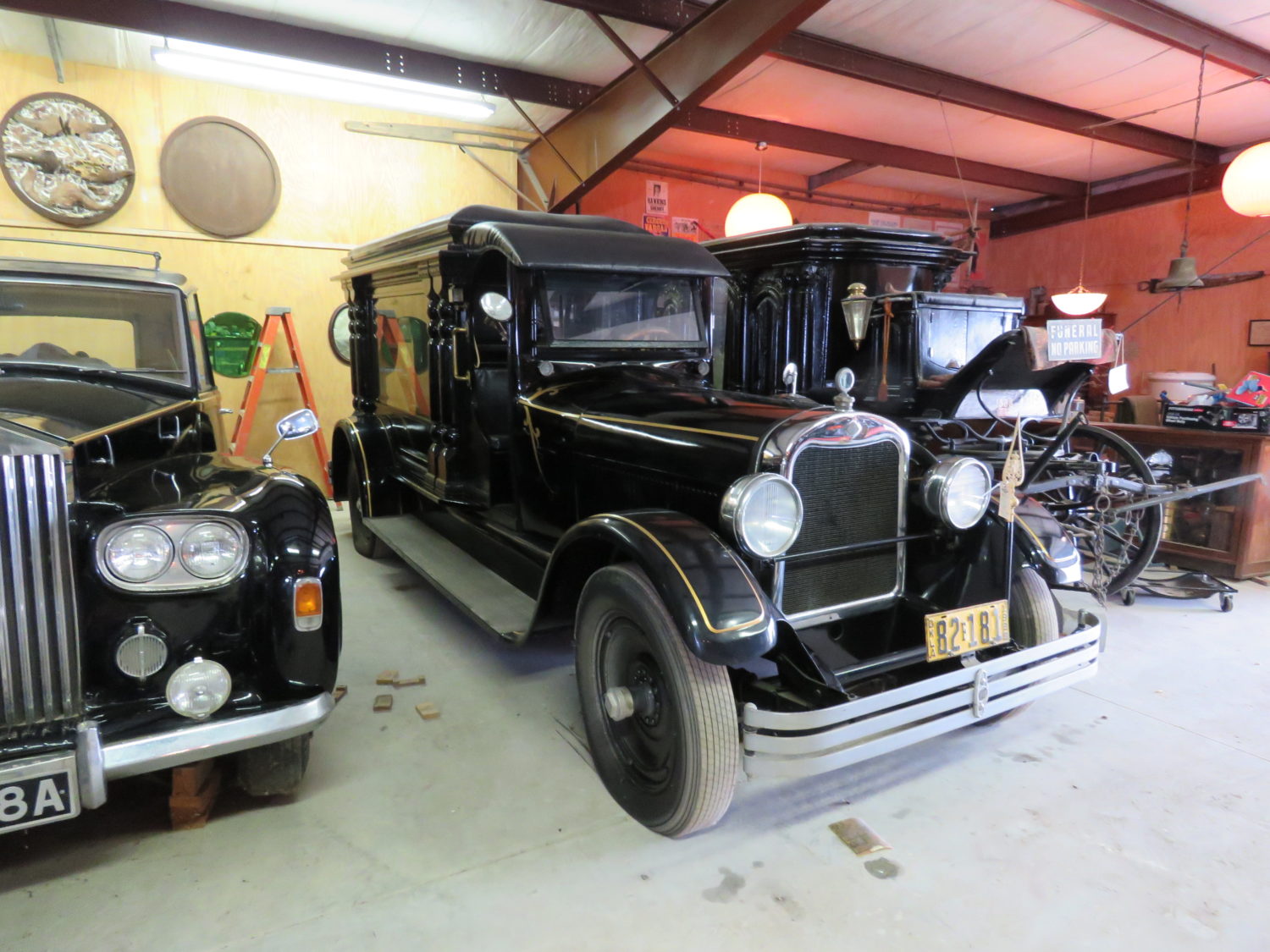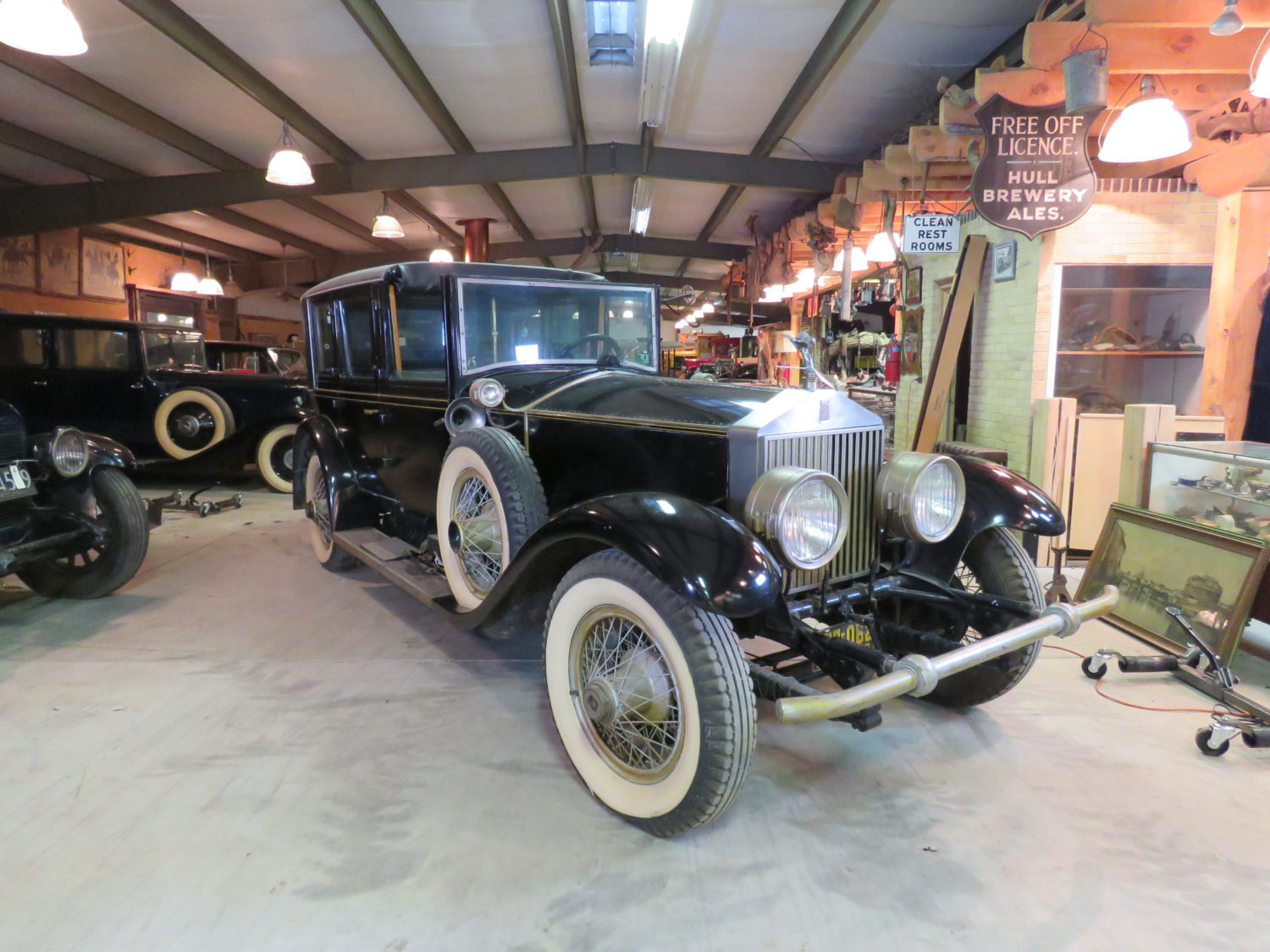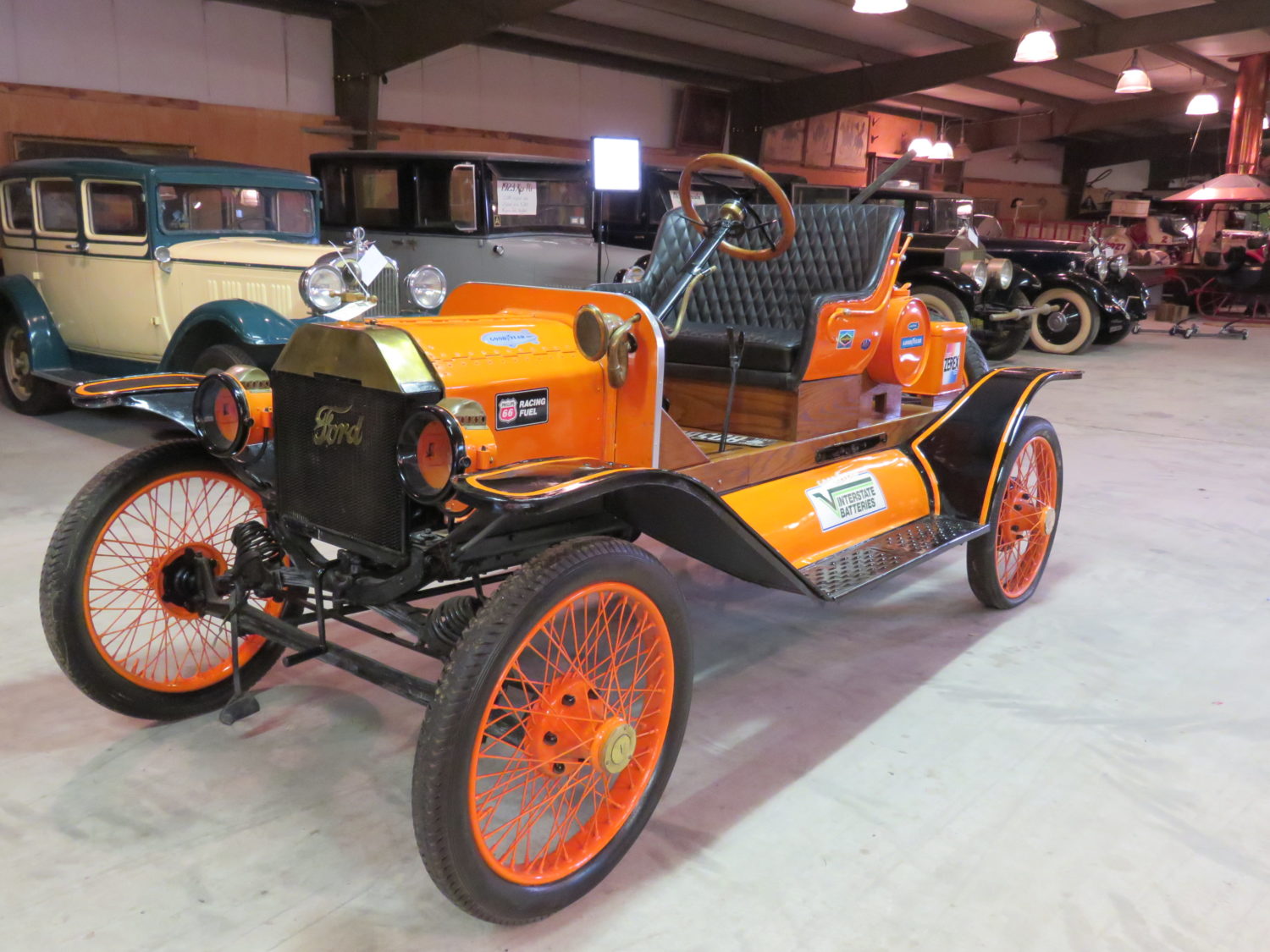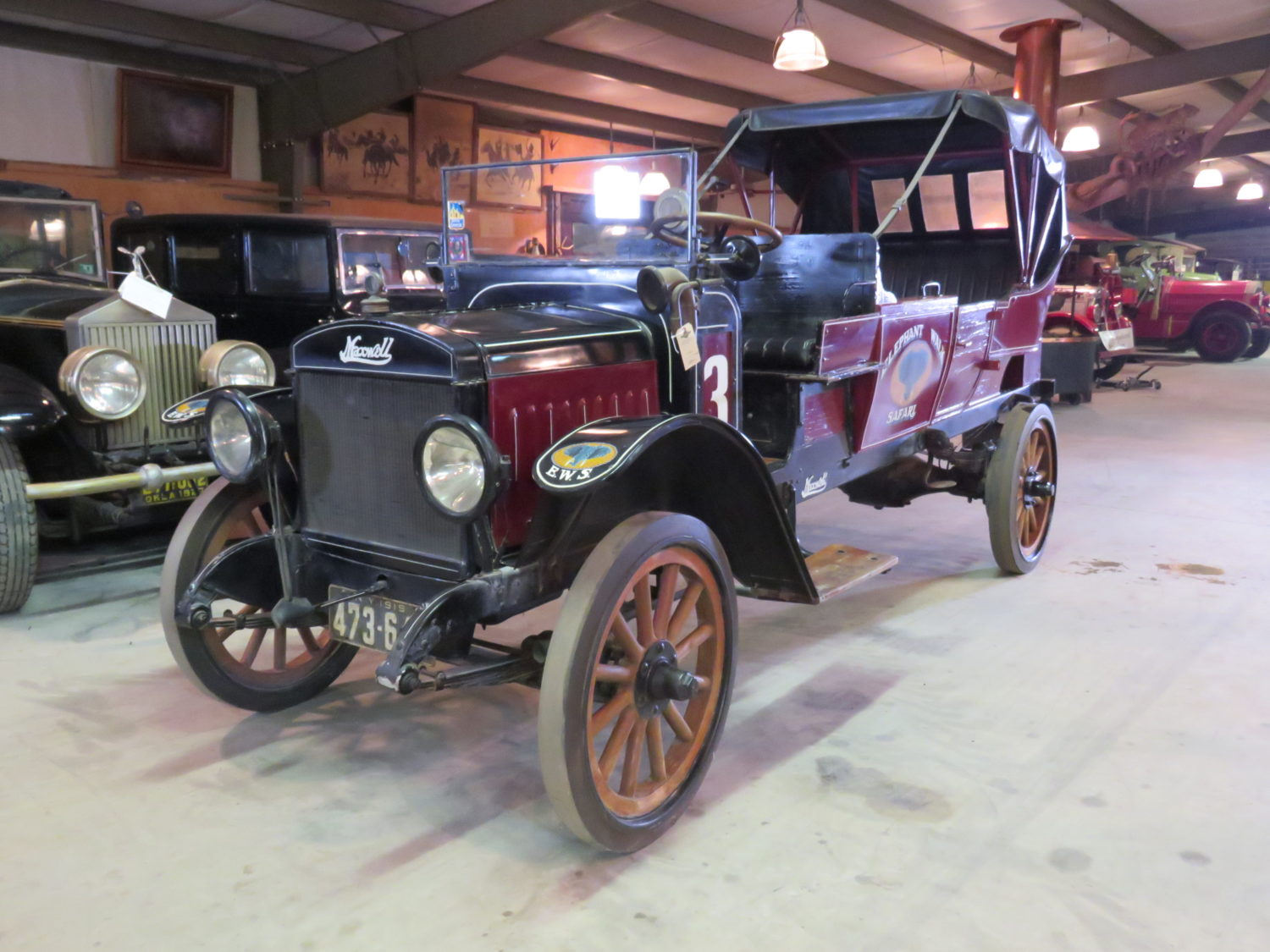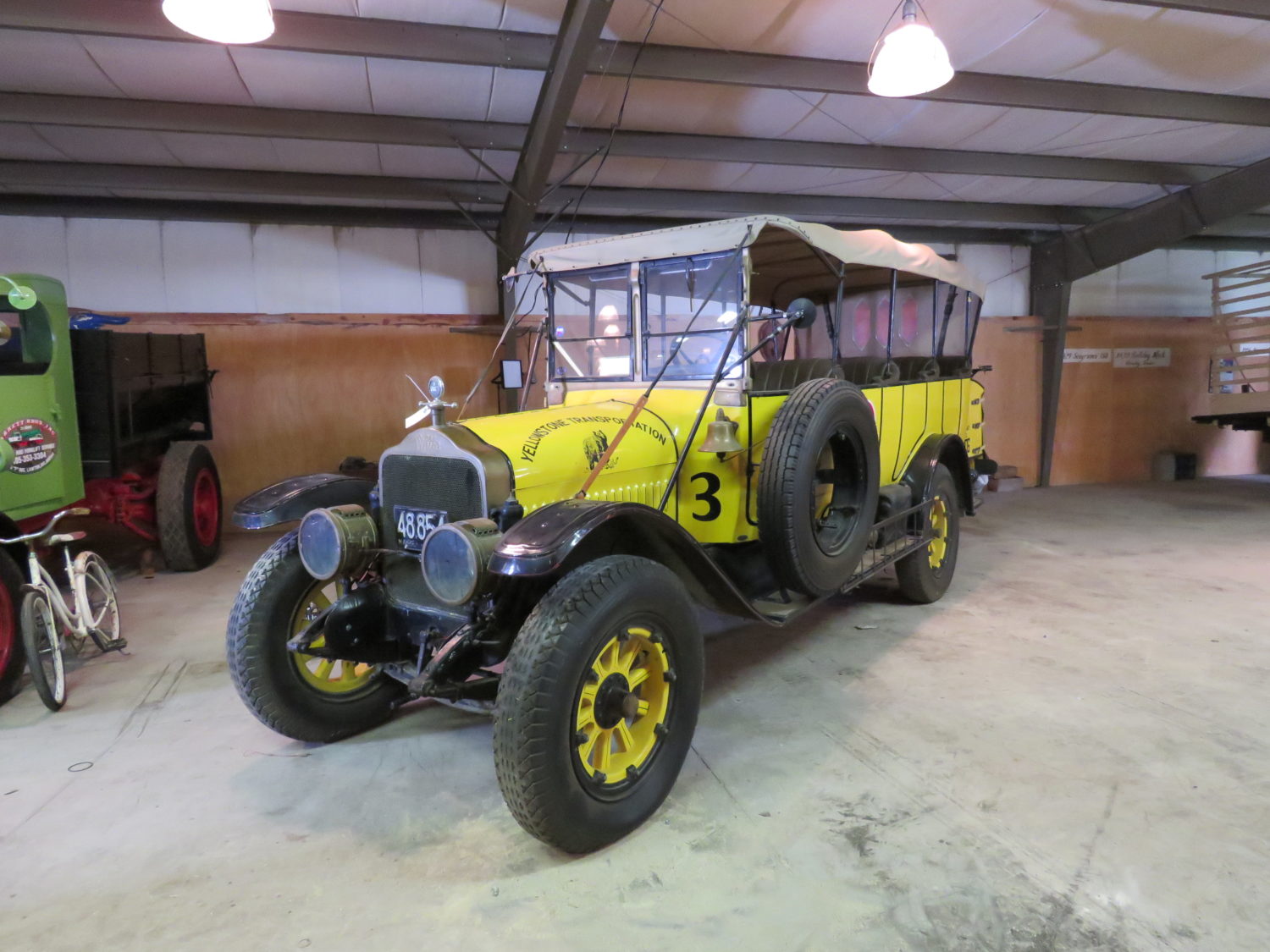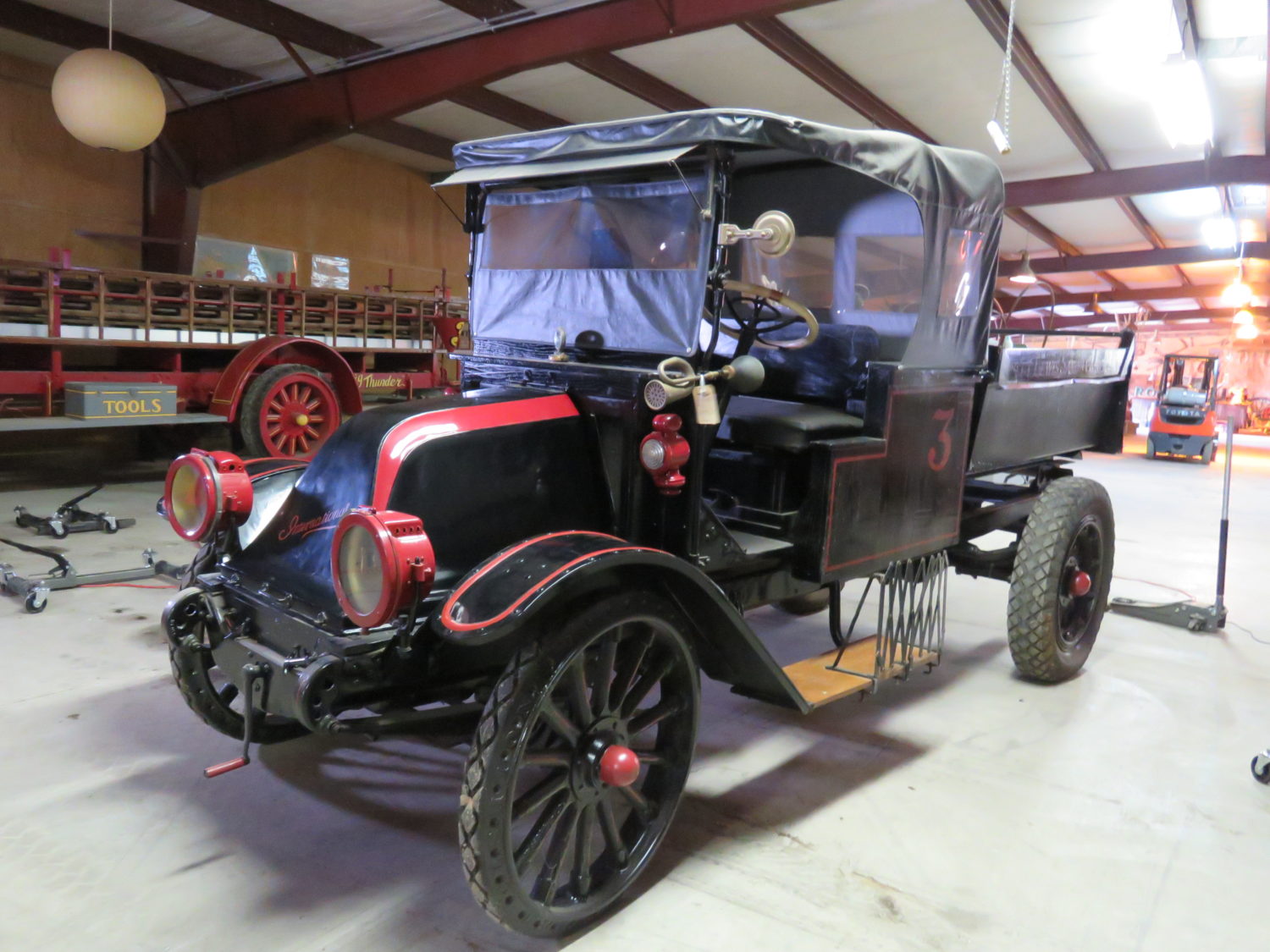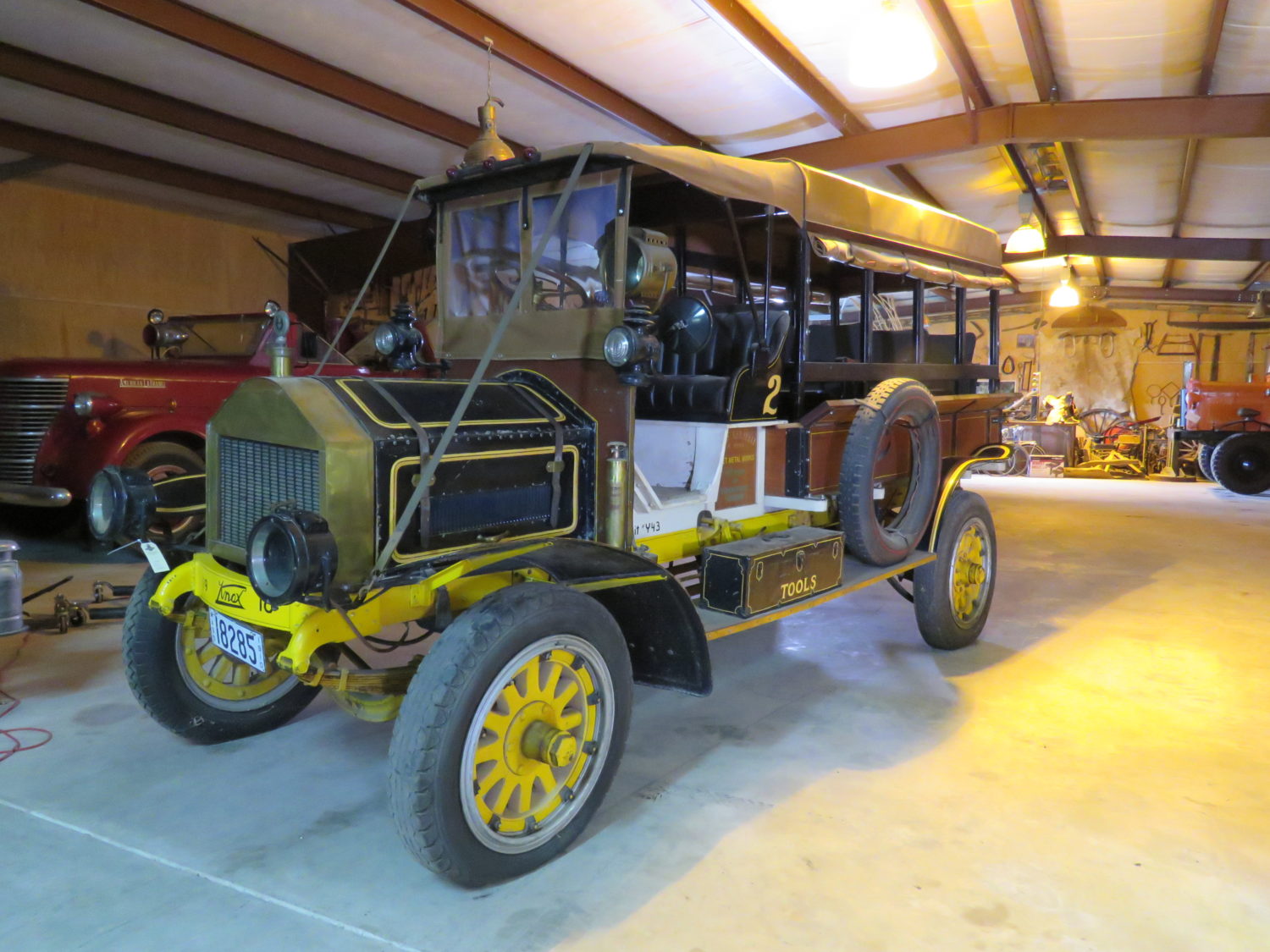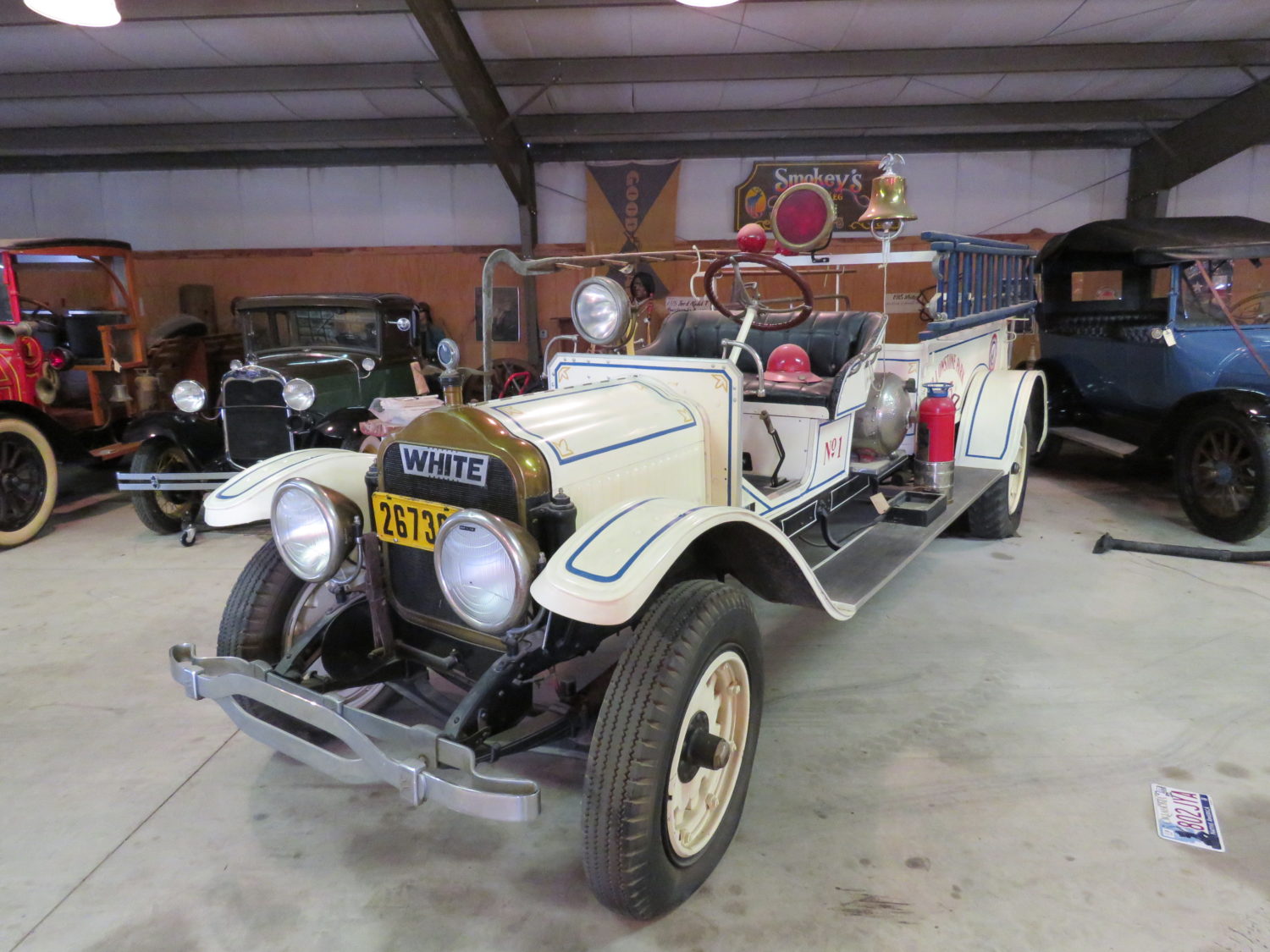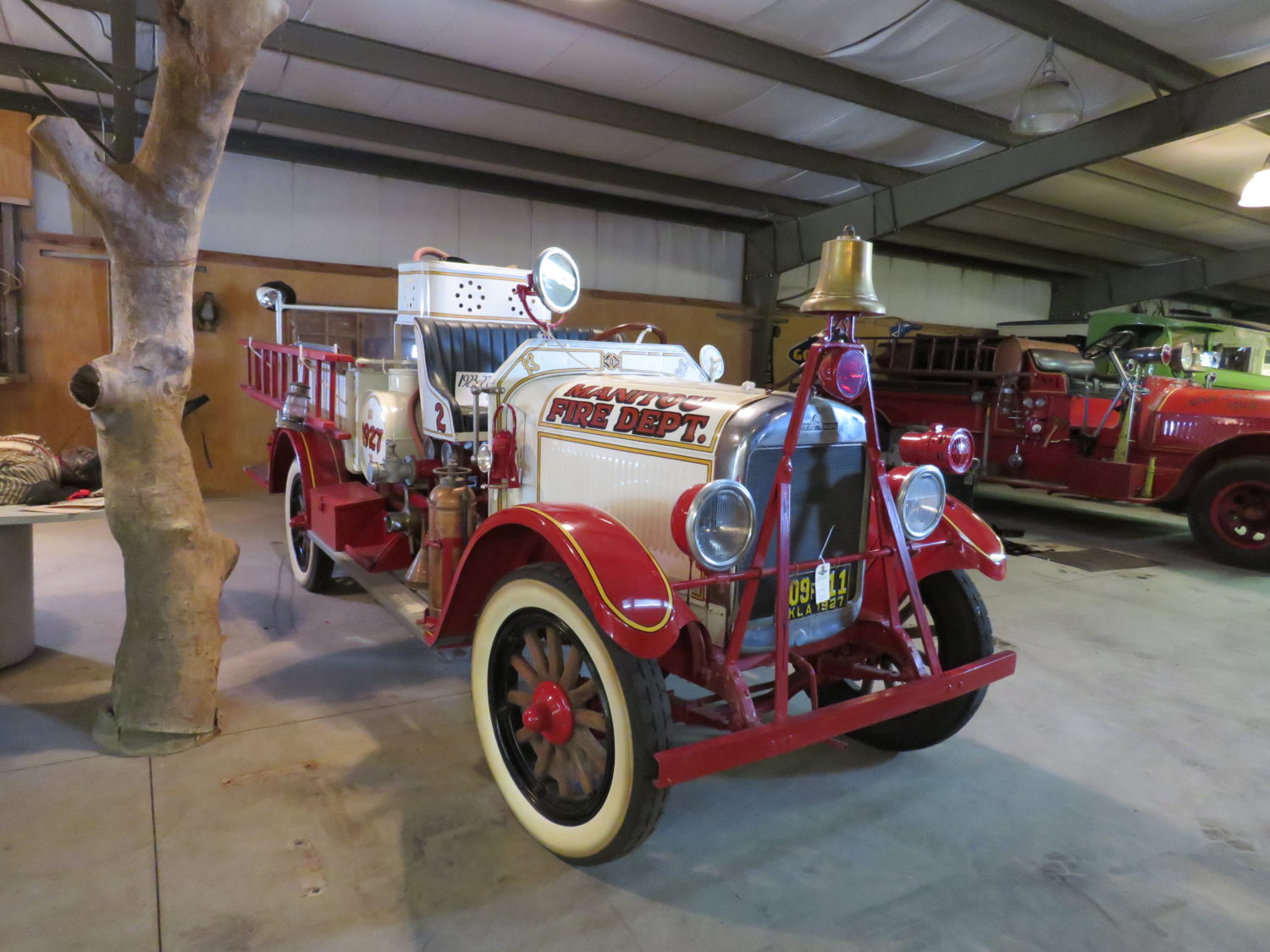 Status

This auction is over

Auction Type

Online, On-Site

Date

Saturday October 21, 2017

Time

9:30 AM

Location

816 SE 1st, Lawton, OK 73501
VanDerBrink Auctions, LLC is pleased to offer the amazing John Lewis Collection at auction. This amazing collection hosts rare and amazing cars and trucks, along with parts, memorabilia and other unique collectibles. Mr. Lewis was a rancher, business man, and loved to buy things that were unique. At an auction, if he wanted something, there wasn't anything that was going to stop him from getting it. This passion built this amazing collection of approx. 100 pre-war vehicles, parts, wagons, and MANY unique antiques and collectibles. The Auction will be held at the museum with a preview and barbeque social. The collection will be offered NO RESERVE, and you won't want to miss this amazing auction. See you in Oklahoma!
Open house details
Friday October 20th, 2017 From 10 to 7PM
Description
FABULOUS PRE-WAR COLLECTOR CARS & TRUCKS- PARTS – COLLECTIBLES
AT AUCTION!
COLLECTOR VEHICLES & TRUCKS:
FORD: 1914 Ford Model T Speedster Racer, 1923 Ford Model T 2dr Fish Wagon, 1923 Ford Model T Truck, 1924 Ford Model T Single Door Roadster, 1926 Ford Model T Doctor's Coupe, 1926 Ford Model T Touring Sedan, 1926 Ford Model T 1 Ton Truck, 1926 Ford Model T Mail Truck, 1930 Ford Model A , 1933 Ford Model B Truck,
ROLLS ROYCE: 1927 Rolls- Royce Phantom III Town Limousine, 1934 Rolls Royce Phantom II Landaulet, 1948 Rolls Royce Silver Wraith Hearse, BENTLEY: 1955 Bentley R Type 4dr Sedan, 1956 Bentley 4dr Sedan.
PACKARD/STUDEBAKER/NASH: 1923 Packard Truck, 1914 Studebaker Touring Car, 1917 Nash 4dr Touring Sedan, 1927 Nash 4 dr Touring Sedan, 1928 Henney Hearse, 1888 SAYERS & SCOVILL HORSE DRAWN FUNERAL COACH, 1917 TRAFFIC ½ TON STAKE BED TRUCK,
DODGE: 1918 Dodge J.E. Touring Car, 1928 dodge Victory 6 4dr Sedan Deluxe, 1924 dodge Pickup, 1926 Dodge-Graham Pickup Truck,
LINCOLN/CADILLAC/AUSTIN: 1923 Lincoln 4dr Sedan, 1978 Cadillac Seville, 1960 Austin Princess 4dr Sedan, … REO CARS & TRUCKS: 1914 REO Speedwagon B-31 Chief ¾ ton Express Truck, 1918 REO Speedwagon B-31 Chief ¾ ton Express Truck, 1920 REO Speedwagon Fire Truck, 1927 REO Speedwagon Manitu Fire Truck, 1930 REO Speedwagon FE Fire Truck, 1923 REO T6 4dr Sedan, …
INTERNATIONAL TRUCKS: 1918 International Truck, 1921 International Gravel Truck, 1925 International 1 ½ Truck, 1929 International B-2 1 ½ Ton truck, 1933 International B-3 1 ½ ton Truck Omaha Standard bed/hoist,
WHITE TRUCKS: 1915 White ¾ ton Pickup, 1915 White Fire Truck, 1918 White Truck w/Plow, 1919 White Truck w/Plow, 1920 White ¾ ton Fairmont Van, 1921 White HC7/Type 100 Bus, 1924 White Model 30 1 ton Fire Truck, 1925 White Yellowstone Bus,..
MACK: 1925 Mack AB 1 ½ ton Aircraft Truck, 1925 Mack AB 2-ton Chain Drive Truck, 1931 Mack BC 2 ½ ton Flatbed Truck DIAMOND T/GMC/AMERICAN LAFRANCE: 1919 DIAMOND t 2 TON Truck, 1919 GMC K-16 Open Cab Fire Truck Wagon Box, 1922 American LaFrance Fire Truck, 1924 GM American LaFrance Model T-42 Fire Truck, 1927 American LaFrance Fire Truck, 1946 American LaFrance L2346 Ladder Truck, 1954 American LaFrance Foam Rescue Crash Truck, 1954 American LaFrance Foam Rescue Truck, 1956 American LaFrance Model K Ladder Truck, ..
1922 SAYERS & SCOVILL SERIES K FIRE TRUCK, 1924 STERLING FIRE TRUCK, 1928 OSHKOSH, 1930 COLEMAN FIRE TRUCK, 1951 FWD MODEL YU TRUCK WITH PLOW, 1910 KNOX K103 TRUCK, 1915 SEAGRAVES FIRE TRUCK, 1919 MAXWELL TRUCK,
PARTS: ASSORTMENT OF BRASS, KNICKLE, HEADLIGHTS, OILERS, AND MORE…
MEMORABILIA: SIGNS, LITERATURE, COLLECTIBLES AND ANTIQUES.
HORSE DRAWN WAGONS: Smaller covered Wagons, Buggies, and more.
HUGE ASSORTMENT OF UNIQUE AND COLLECTIBLE ITEMS- WATCH FOR MORE DETAILS ON WEBSITE.
Come to the Auction and Order Custom Paul Bond Boots!
https://www.paulbondboots.com/
TERMS: CASH, CHECK W/PROOF OF FUNDS, CREDIT CARD W/ ADM FEE. 5% BUYER'S PREMIUM FOR ON-SITE BIDDERS, ALL SALES AS IS AND ALL SALES ARE FINAL. PAYMENT IN FULL DAY OF SALE. REMOVAL WITHIN 10 DAYS. ONLINE BIDDING AVAILABLE WITH COORDINATING TERMS FOR ONLINE BIDDERS. BUYER IS RESPONSIBLE FOR ALL SHIPPING ARRANGEMENTS AND COSTS. PREVIEW FRIDAY OCTOBER 20TH FROM 10 TO 7PM. EARLY REGISTRATION AVAIALBLE THROUGH WEBSITE. FOR MORE DETAILS, PICTURES, AND MORE AUCTIONS AT WWW.VANDERBRINKAUCTIONS.COM
THE JOHN LEWIS COLLECTION
VanDerBrink Auctions, LLC
Yvette VanDerBrink- Auctioneer – Auctioneer
605-201-7005 or 507-673-2517
Aaron Williams- Auctioneer
View Auction Results