Auction Closed
Collector Cars-Trucks, Antique Tractors, Vintage Race Cars, The Twin Oaks #1 Auction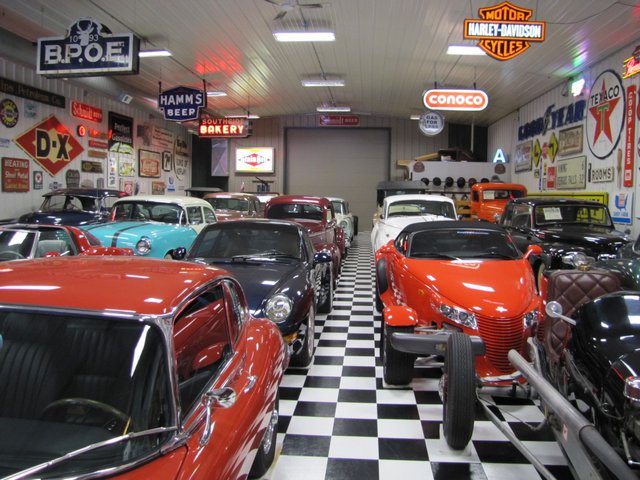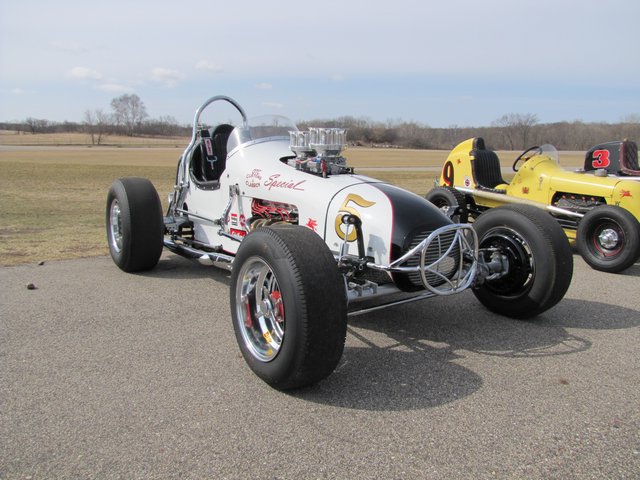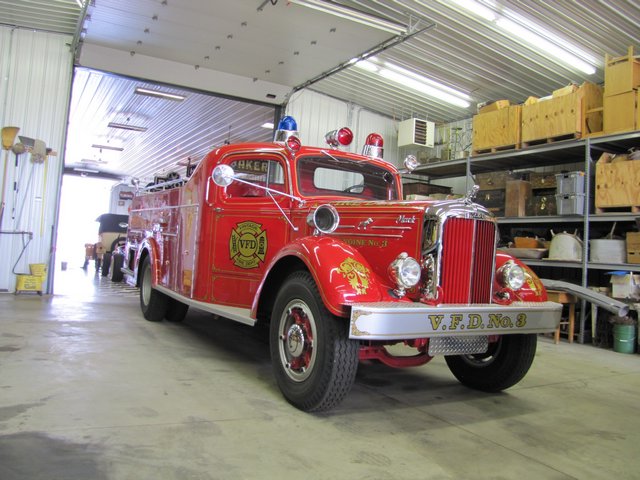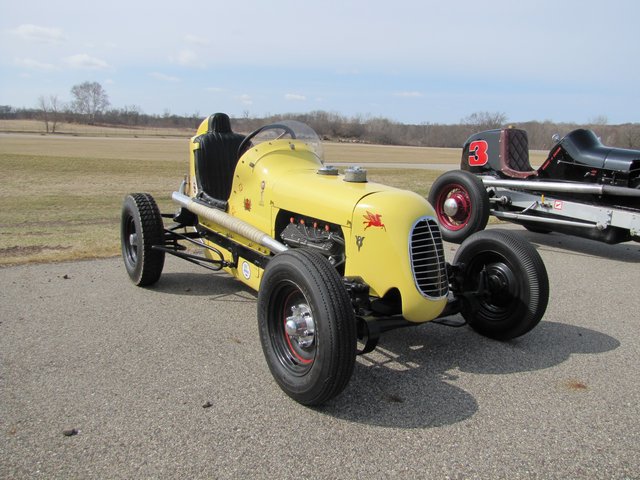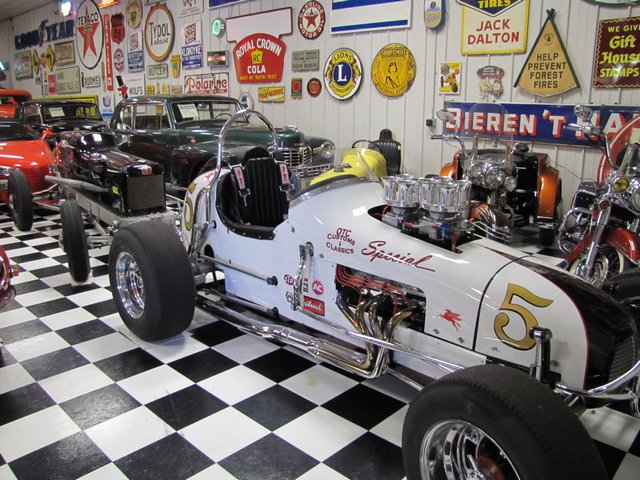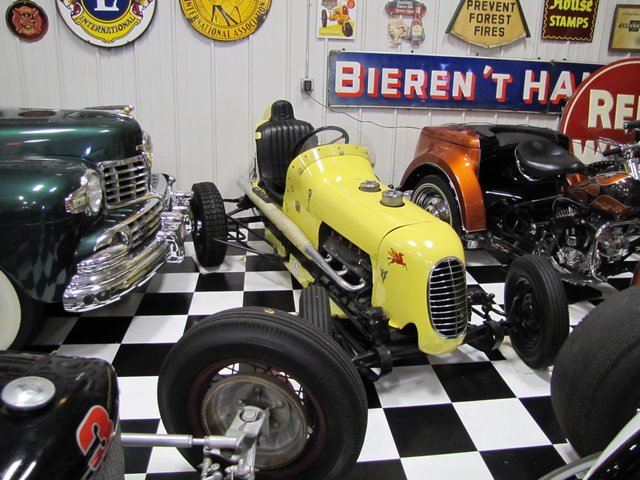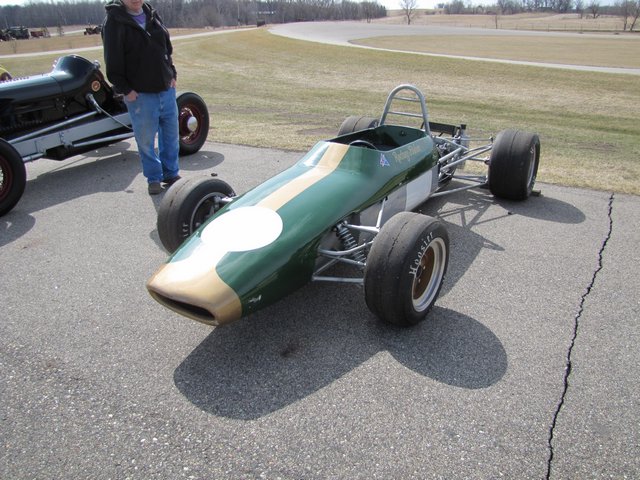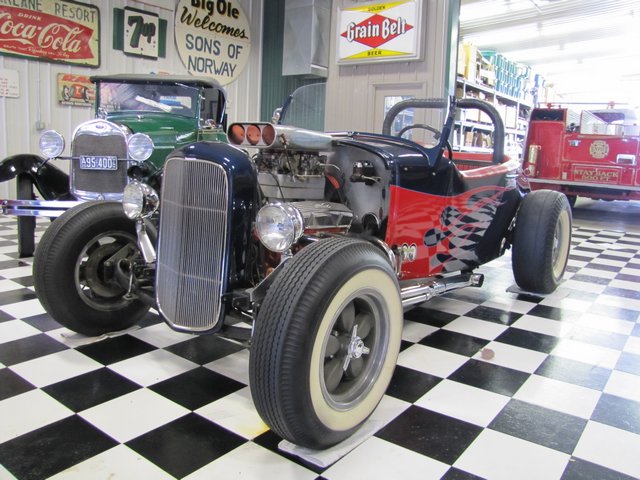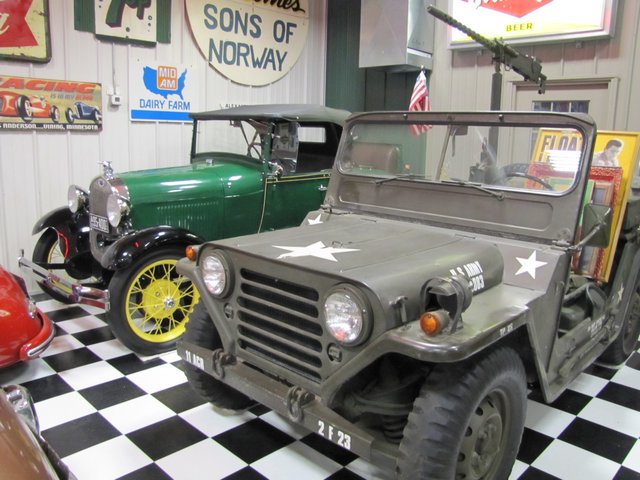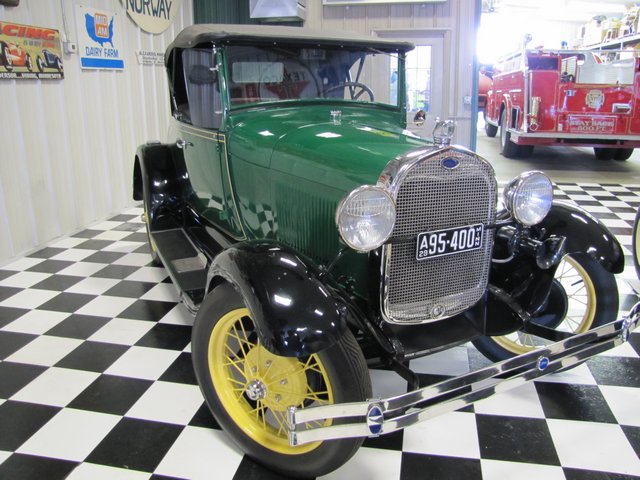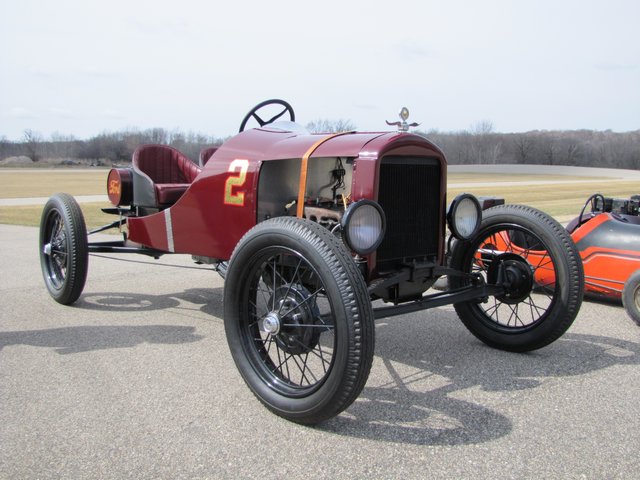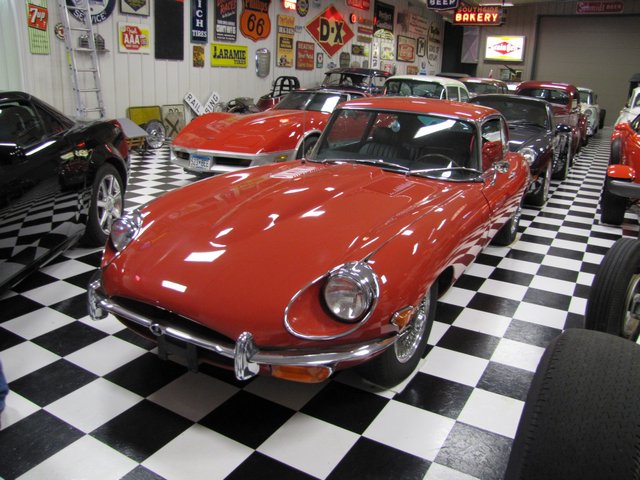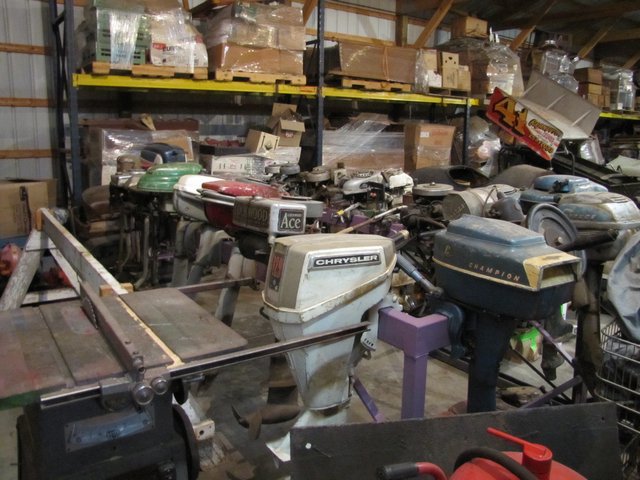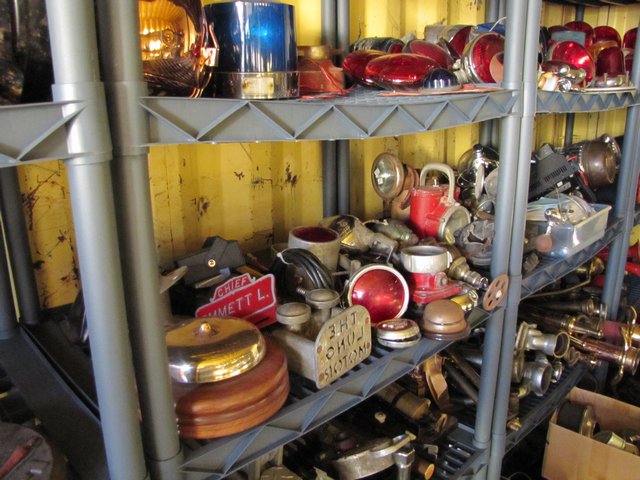 Status

This auction is over

Auction Type

Online, On-Site

Date

Saturday September 20, 2014

Time

9:30 AM

Location

16257 Cnty Rd 65, Vining, Minnesota 56588
VanDerBrink Auctions is pleased to bring you the amazing Twin Oaks Collection. This auction will have something for everyone from Steam and Gas Tractors, Amazing Collector Cars, Parts, Vintage Race Cars to Fire Trucks, and even a military Air Coupe airplane. The Anderson's have been collecting for many years and have enjoyed all the history that their collection represents and of course, the thrill of the hunt. Dennis said that he liked to collect things that reminded him of moments from his past. He has enjoyed revisiting this history with his collection and now all will be sold at NO RESERVE at auction. Now is your chance to own a piece of history. Plan now to attend this amazing Twin Oaks Collection Auction. PREVIEW FRIDAY SEPT. 19TH, 2014 – SOCIAL AND RACE CARS FIRE FRIDAY EVENING!
Description
The Twin Oaks Collection is an assortment of Fabulous Collector Cars, Antique Tractors including Steam, Vintage Firetruck, Vintage Race Cars, and hundreds of fabulous parts at auction!
ATTENTION- THE PREVIEW IS 10-7PM. WE WILL HAVE MUSIC, FUN, AND FIRE THE RACE CARS ABOUT 5-5:30! SEE YOU THERE!! PLEASE BRING PROOF OF FUNDS FOR WRITING CHECKS. THIS COULD BE ANYTHING, ATM RECIPET, YOUR PHONE, LETTER FROM BANK OF PROOF OF FUNDS, BALANCE STATEMENT, STATEMENT, ANYTHING THAT SHOWS YOU HAVE FUNDS AVAILABLE. WE ALSO ACCEPT CASH, AND CREDIT CARD WITH 4%. WE PREFER THAT VEHICLES ARE NOT PUT ON CARS. SEE YOU THERE! THIS AUCTION IS SIMULCAST AND WILL BE LIVE ON-SITE AND ALSO ON-LINE BIDDING. NO PARTS WILL BE ONLINE ONLY ONSITE BIDDERS. MANY OTHER ITEMS FOR ONLY ONSITE BIDDERS. THE AMAZING TWIN OAKS COLLECTION AUCTION
COLLECTOR TRUCKS & CARS-FIRETRUCKS-MILITARY & SERVICE COLLECTIBLES
VINTAGE RACE CARS
STEAM & GAS TRACTORS & ENGINES, & MORE
AT AUCTION!
VINTAGE RACE CARS:
1960 Open Wheel Race Car, 1950 ? Kurtis Kraft Midget, 1950's Midget Race Car, 1930 Board Track Racer, 1966 Lotus Race Car, ? Brabham Formula B, Rolling Sprint Car Chassis, Vintage Modified Race Car, Vintage 2 Man-Racer, Vintage 1920's 2-Man Model T Race Car, Alcohol Dragster, and more..
HARLEY DAVIDSON: RESTORED 1972 Harley Davidson Police Special Trike!
COLLECTOR CARS- New, Restored, Originals, & Projects:
CHEVROLET: 1929 Chevrolet C-Cab Depot Hack, 1951 Chevrolet Deluxe 2dr Sedan, 1978 Chevrolet Corvette Coupe, T-Tops, 350 4speed! CADILLAC: NEW 2006 Cadillac XLR Coupe- 2,867 miles! PONTIAC: 1955 Pontiac 2dr HT-Owned by Bob Rates Racing- Mild Custom, BUICK: 1937 Buick Coupe Project, RARE Fireman's Transport Car for Musters, FORD: 1924 Ford Model T Coupe, Model T Roadster Project, 1929 Ford Model A Rumble Seat Roadster,1930 NOSTOLGIC HOTROD!!1936 Ford Tudor Sedan Project, 1956 Ford Victoria 2dr HT, 1959 Ford Edsel Survivor, 1965 Ford Military Jeep w/trailer, LINCOLN: RARE 1947 Lincoln Continental 2dr Coupe- V12, RARE 1948 Lincoln Continental Mark 1 2dr Coupe- V12, DODGE/PLYMOUTH: 1953 Plymouth Cranbrook 4dr Sedan, 1965 2dr Dodge Power Wagon 4×4, RARE 1999 Plymouth Prowler 3,175 miles!, WILLYS/OVERLAND/JEEP: 1941 Willys Coupe Custom- Amazing! 1917 Willys Knight Touring Car,1981 Jeep Scrambler Removable HT 4×4, JAGUAR: 1972 Jaguar XJ6 4dr Sedan, RARE 1969 Jaguar XKE Coupe, MERCEDES: 1979 Mercedes 450SL Roadster, Rolls Royce: 1962 Rolls Royce 4dr Limo, PORSCHE: 1997 Porsche 911 Carrera Turbo Coupe, 1984 Porsche Kit Car, OTHER: 1981 Duchess Kit Car Roadster, 1978 Bugatti Roadster Kit Car,And more…
COLLECTOR FIRE TRUCKS, TRUCKS, PICKUPS-MILITARY- Restored, Originals & Projects:
MACK: RARE 1 of 6 Built! 1952 Mack Fire Truck Model 505A- Model L- Fully Restored and Beautifully RARE! Early Brass Era Mack Truck Project, FORD: 1926 Ford Model T Fire Truck- Beautiful started Project! 1932 Ford Model B Truck, 1938/9 Ford Truck, CHEVROLET/GMC: 1920's Chevrolet Fire Truck, 1920's Chevrolet Grain Truck, 1937 Chevrolet Truck, 1946 Chevrolet Cab Over, 1947 Chevrolet Truck, 1947 Chevrolet Cab-Over Truck, 1950's Chevrolet Pickup, 1940's General Motors Cab Over, DODGE: Rare Dodge Brothers Delivery, 1954 Dodge Ammunitions Service Vehicle, STUDEBAKER: RARE 1940's Studebaker 1 Ton Pickup, 1947 Studebaker Truck, 1947 Studebaker Truck, INTERNATIONAL: 1938 International D-30 Fire Truck, International KB3, International KB2, 1948 International KB6 Grain Truck, 1955 International R180 Farm Truck, REO: 1949 REO Fire Truck, 1953 REO Rescue Truck, reo Truck w/wrecker, AMERICAN LAFRANCE: 1953 American LaFrance Car Hauler- Amazing! 1954 American La France Pumper Fire Truck, 1969 American LaFrance Fire Truck, SEAGRAVE: 1942 Seagrave Fire Truck V-12, 1950 Seagrave Ladder Fire Truck Model 900T, 2 man Stir, WHITE: 1949 White 2 ton Truck, Super White Power w/ Stainless 2200 gal. Tank, HENDRICKSON TRUCK, 2-KENWORTH SEMIS, AND MORE…
1946 MILITARY 2-PLACE AIR COUPE AIRPLANE- COMPLETE- 4 CYLINDER CONTINENTAL ENGINES!
RARE TUCKER SNO-TRACKER SNO MACHINE!!!
MANY VINTAGE RACE CAR, COLLECTOR CAR AND TRUCK PARTS!!
MOTO METER & HOOD ORNAMENT COLLECTION- BUICK, PONTIAC, CHEVROLET, BOYCE, JARVIS, DODGE, NASH AND MORE… MANY UNIQUE RADIATOR CAPS AND HOOD ORNAMENTS!!!
SIRENS, BUBBLEGUM LIGHTS, FIRE EQUIPMENT, FIRE ESTINGUISHERS, NOZZLES & MORE!!
COLLECTOR TRACTORS: STEAM-GAS:
STEAM: Huber – The New Huber Straw Burner 16HP Traction Engine-Tractor, Project, RARE Left Hand Model, CASE 80 HP Steam Traction Engine-Tractor Complete Project w/ Extra Boiler..
MINIATURE M. RUMLEY COMPANY STEAM TRACTION TRACTOR..
GAS/DIESEL: unique Handmade ½ Allis Chalmers/1/2 McCormick Deering Tractor, McCormick Deering 15-30, WD Allis Chalmers Tractor, NF, Fordson Tractor- Full Steel, McCormick Deering 22-36, Farmall F-14, Farmall F-20, Farmall, F-12, Full steel, Farmall M Tractor, Massey Harris 33, Cross Motor Case A-22 Tractor, LA Case Tractor, RC Case Tractor, Oliver-Hart Parr on Full Steel, Oliver Cletrac Crawler, CockShutt Tractor, MM Moline Model E, and more…
STATIONARY GAS & STEAM ENGINES:
Powerlite 2 cylinder Generator, GE Generator, Fairbanks Morse Type Z 3HP, RESTORED Single Cylinder Steam Engine on Cart, Brass Whistle.. Beautiful..
VARIOUS PLOWS, THRESHING MACHINES, GRADERS, BUNDLE RACKS, WATER WAGON, LUGGAGE CARTS ….
Terms: CASH, Check w/ Proof of available funds, recommended, Credit Card w/Adm Fee. Payment in FULL day of sale. All Sales Final and all Sold AS IS. Removal within 14 days! NO BUYER'S PREMIUM FOR ON-SITE BIDDERS. On-Line bidding available and On-Line bidders have separate terms. Be On-Time- It's going to be a fun full day! CHECK WEBSITE FOR MORE DETAILS, INVENTORY, AND VIDEO.
The Twin Oaks Collection
Dennis & Audrey Anderson – Owners
VanDerBrink Auctions, LLC
Yvette VanDerBrink- Auctioneer MN 67-73
605-201-7005 or 507-673-2517
Dale Pavlis- Auctioneer MN 51-35
Aaron Williams- Auctioneer MN 67-78
View Auction Results