Auction Closed
The Michigan Muscle Car & Parts Collection – Tom Brown Collection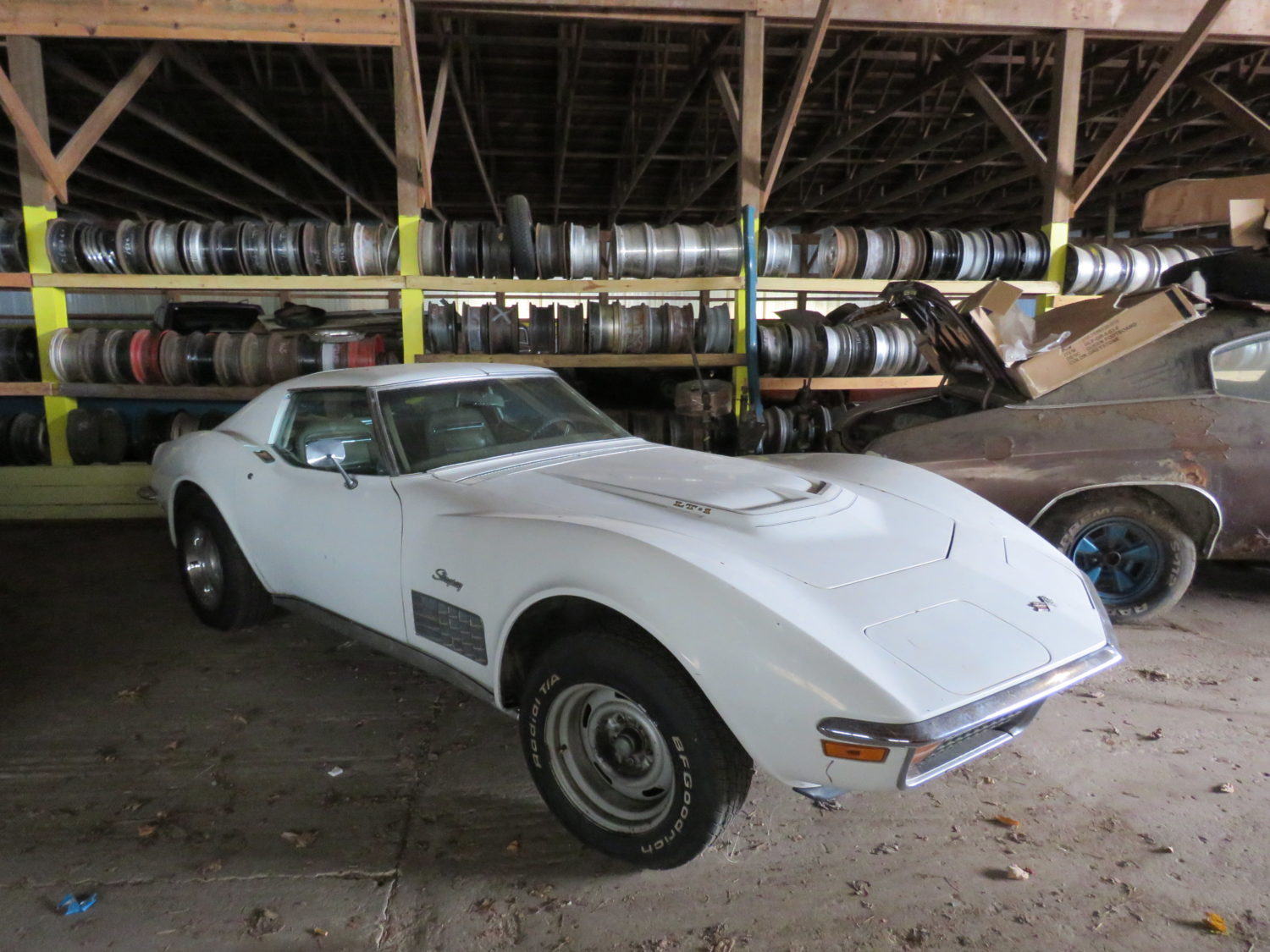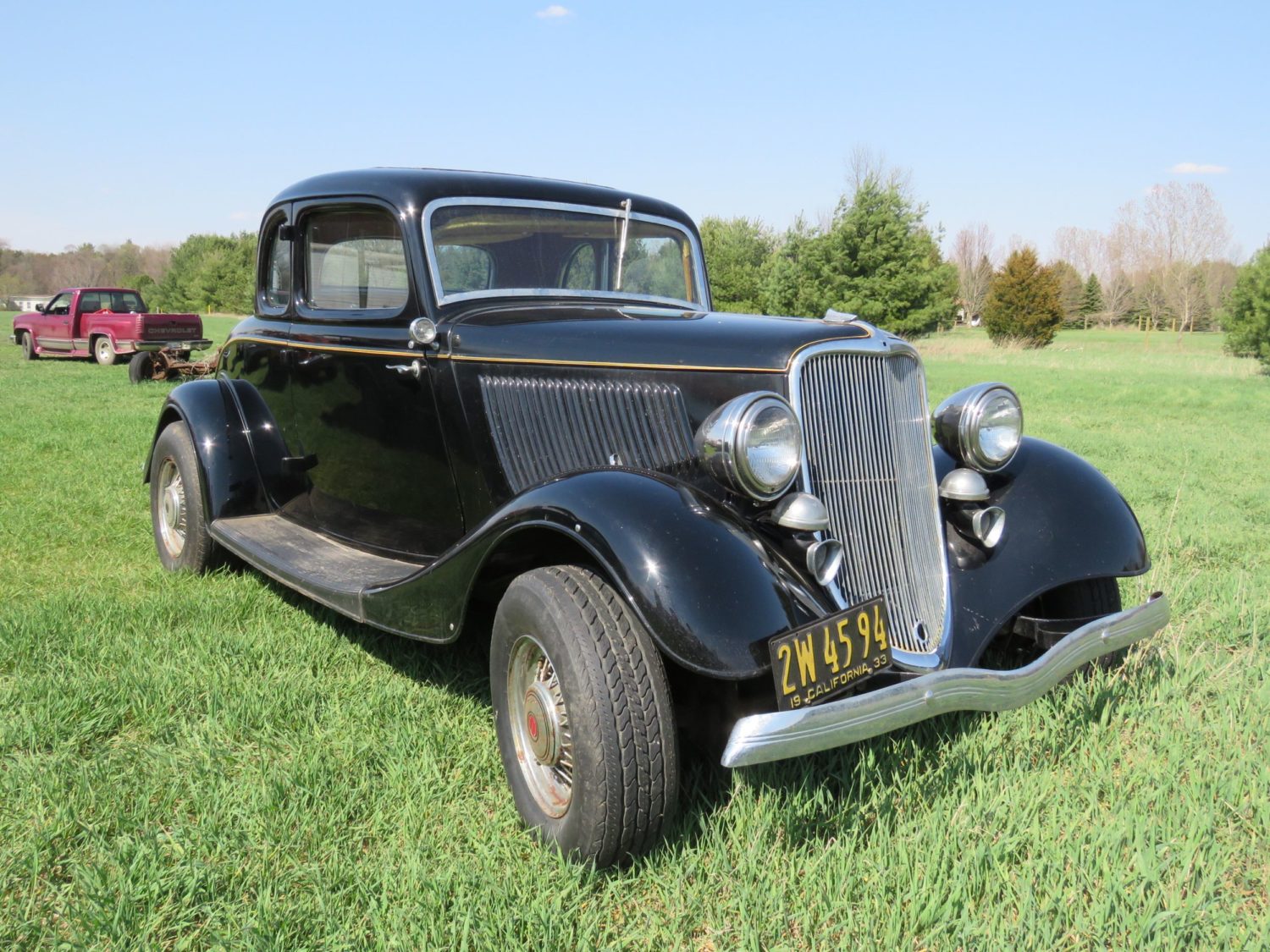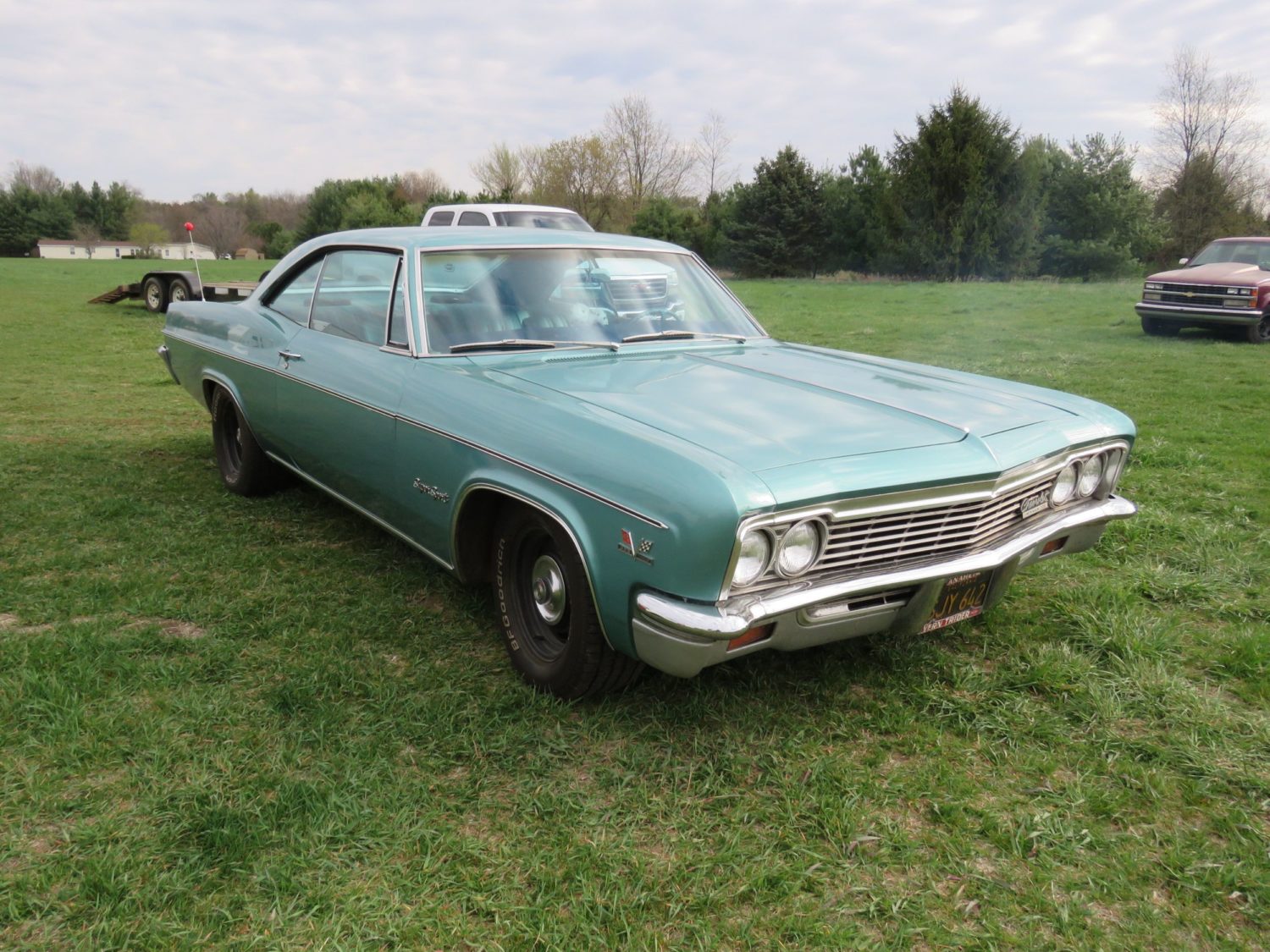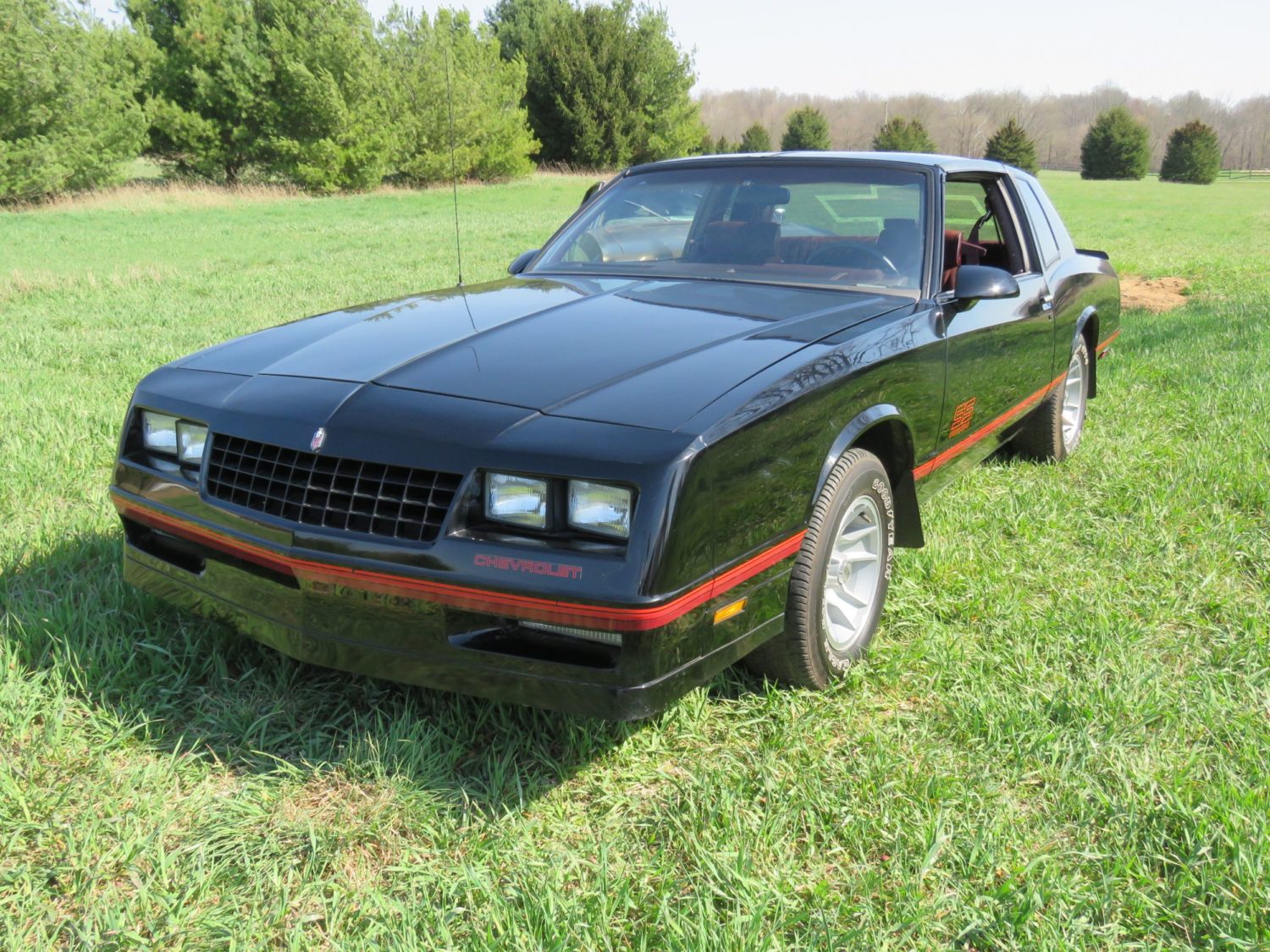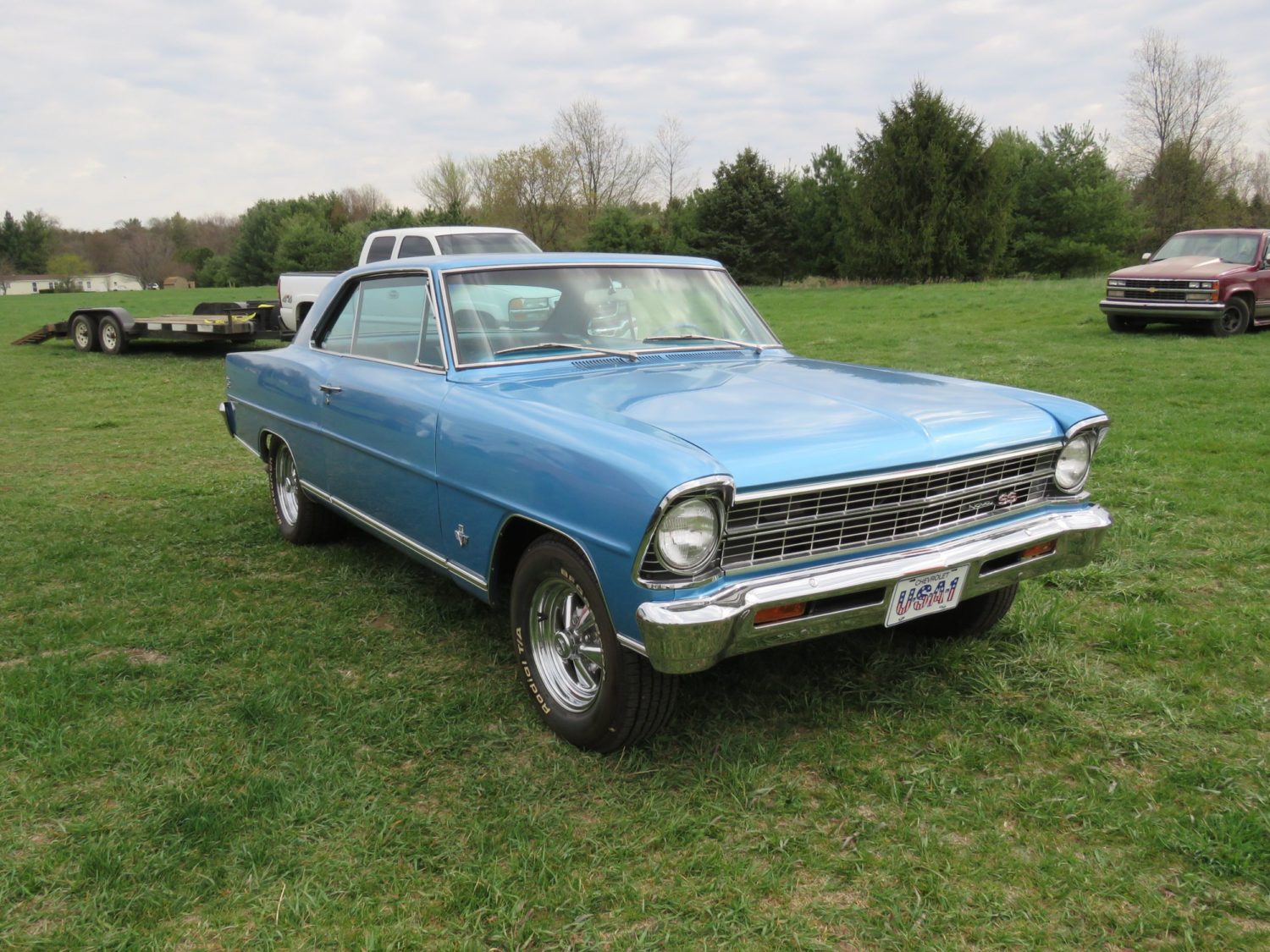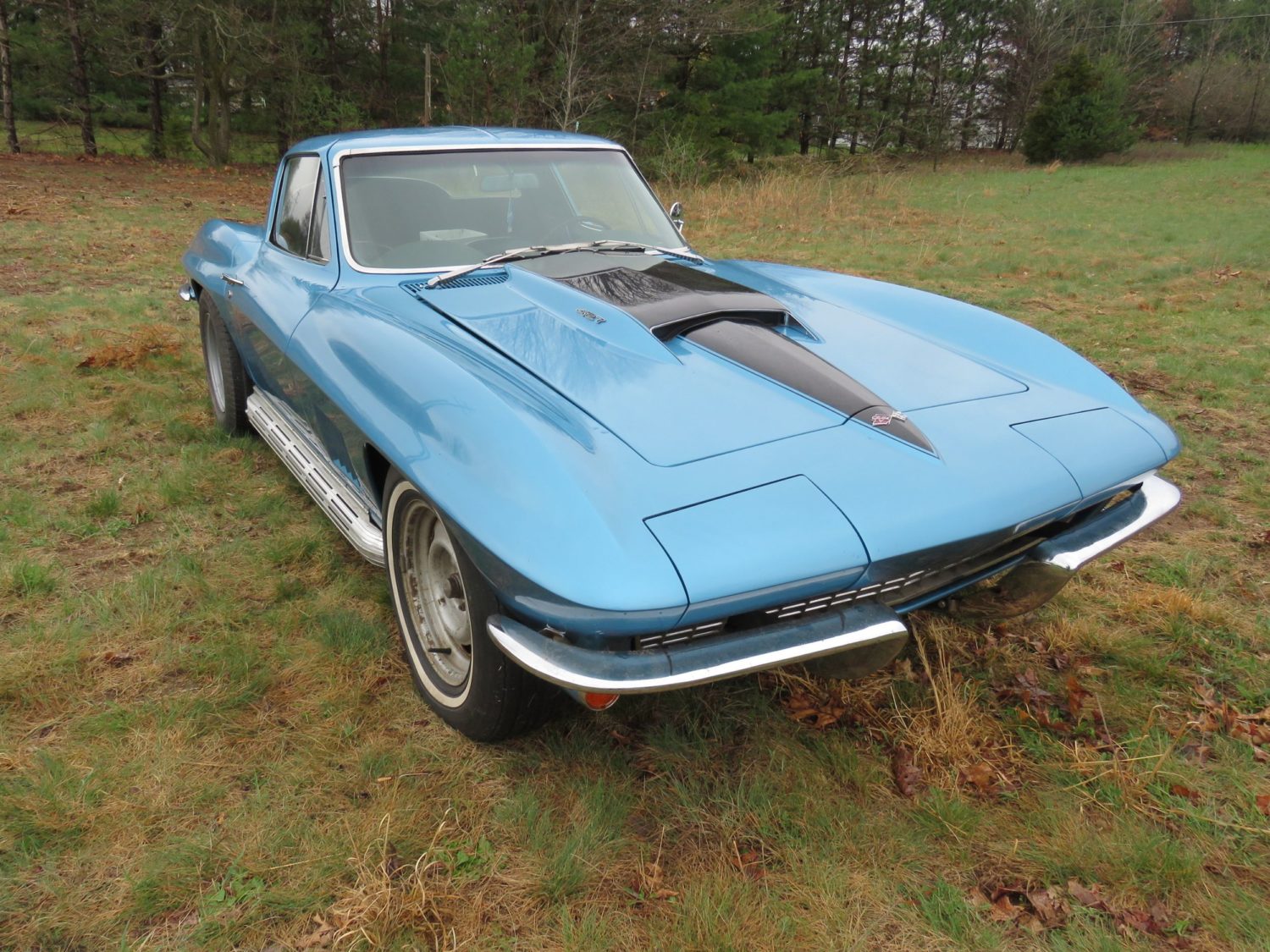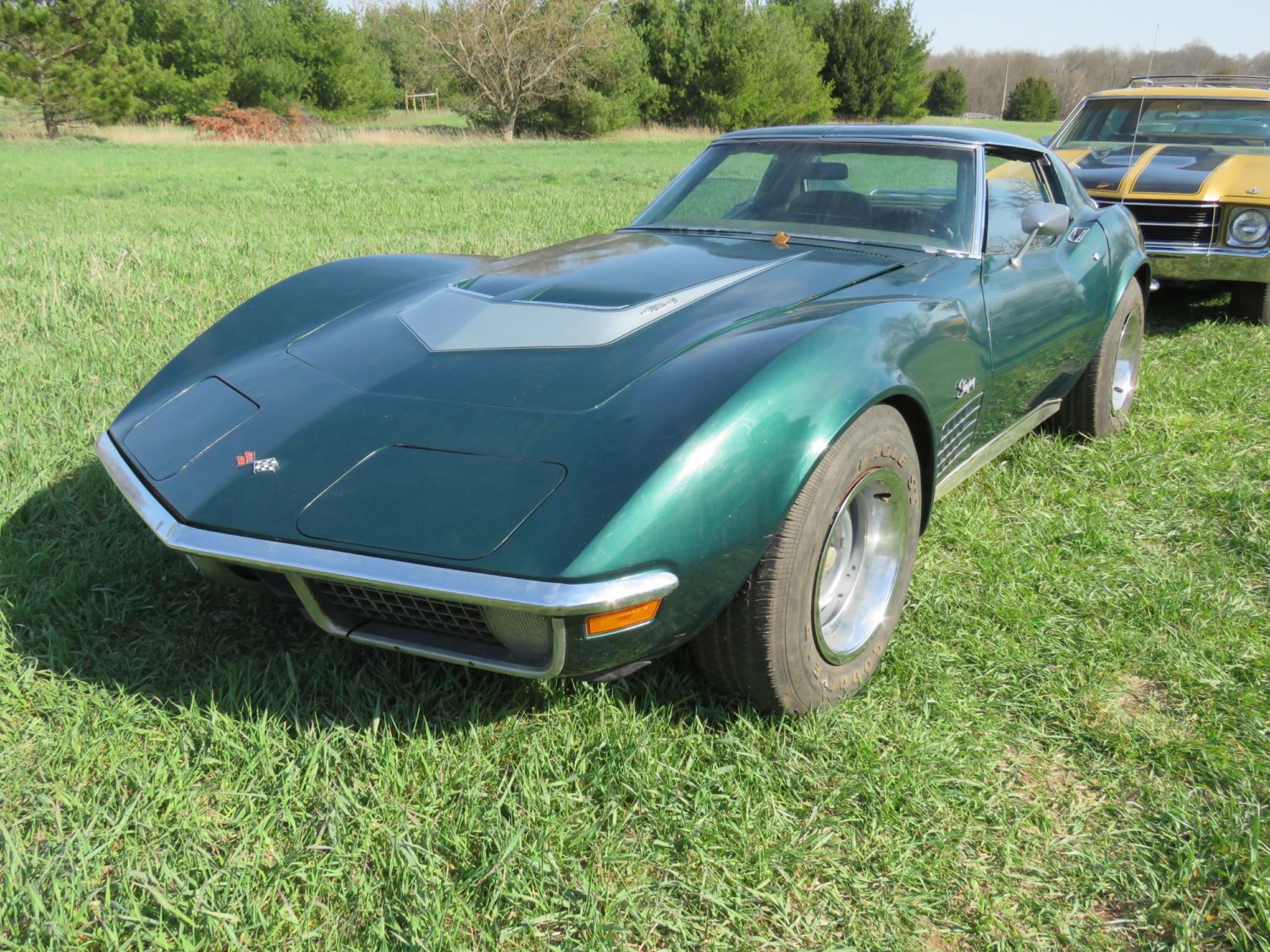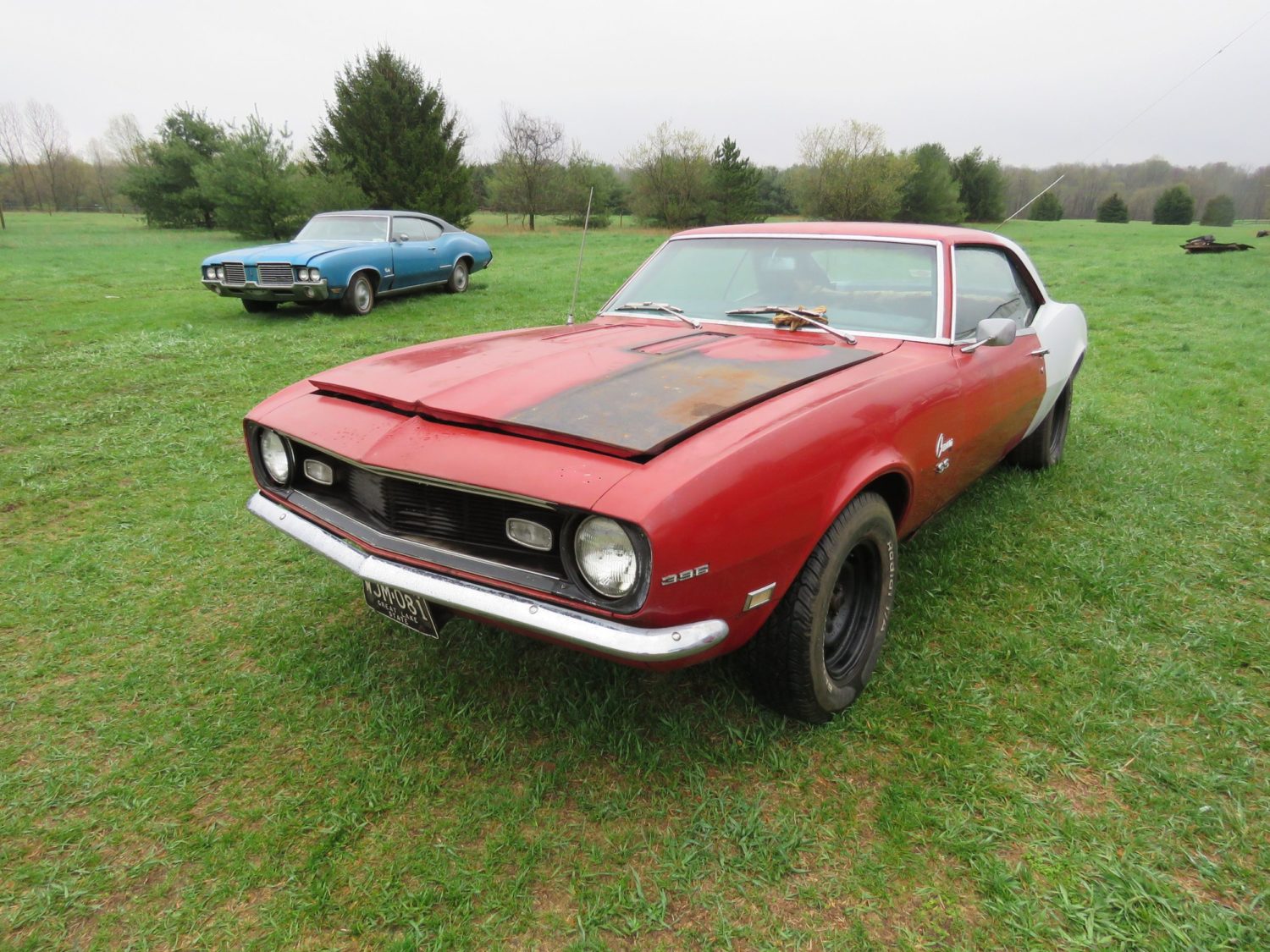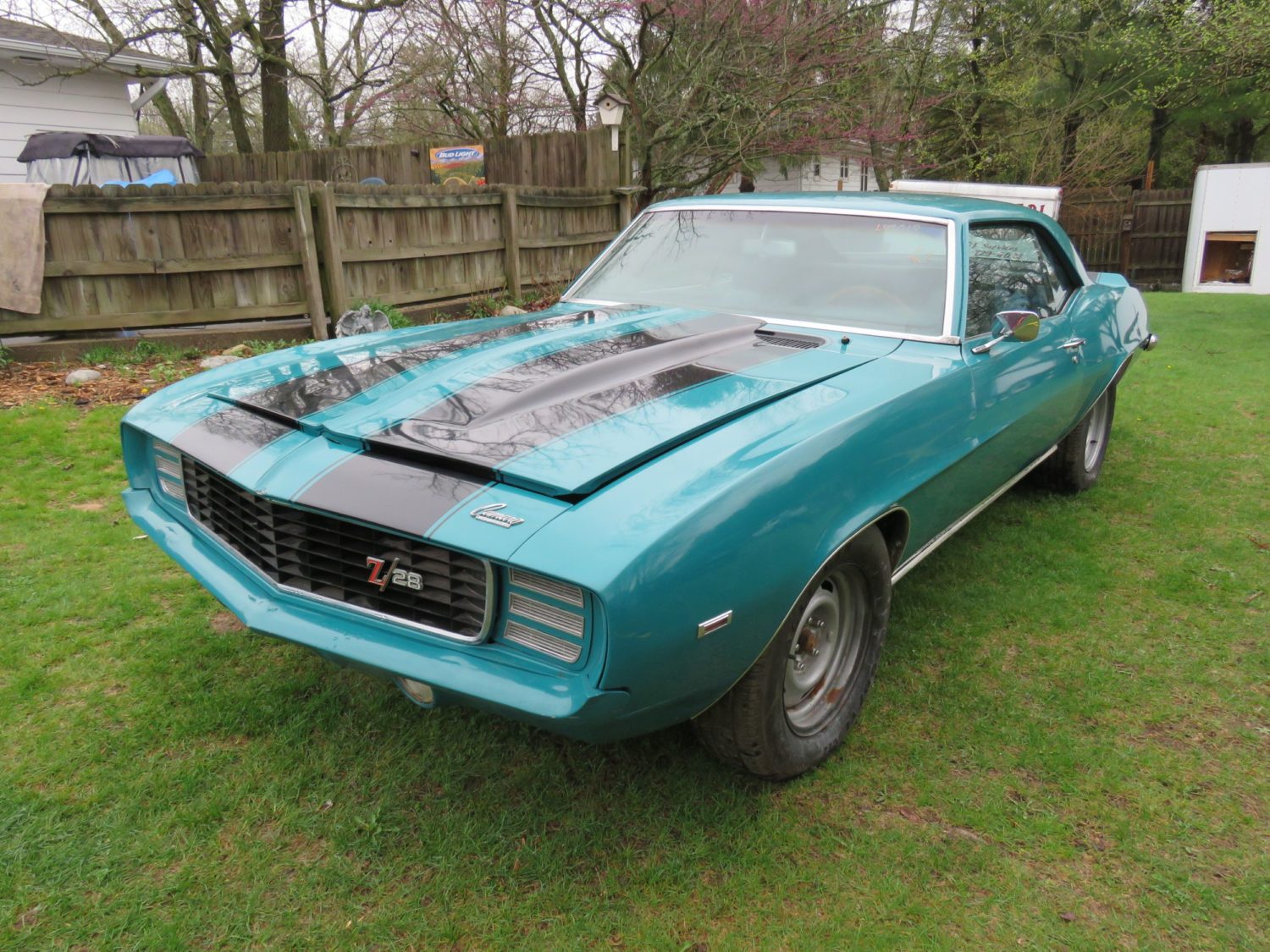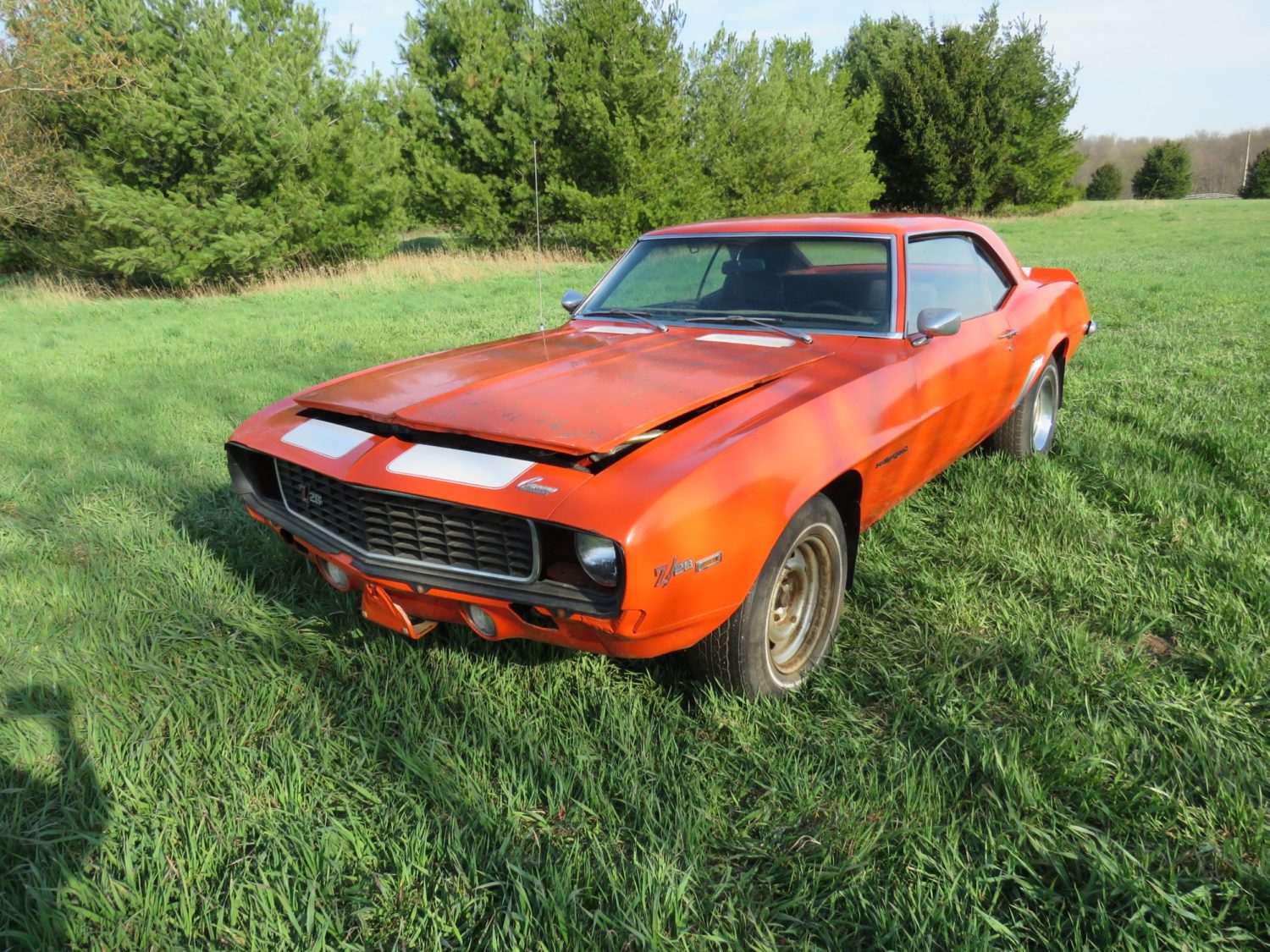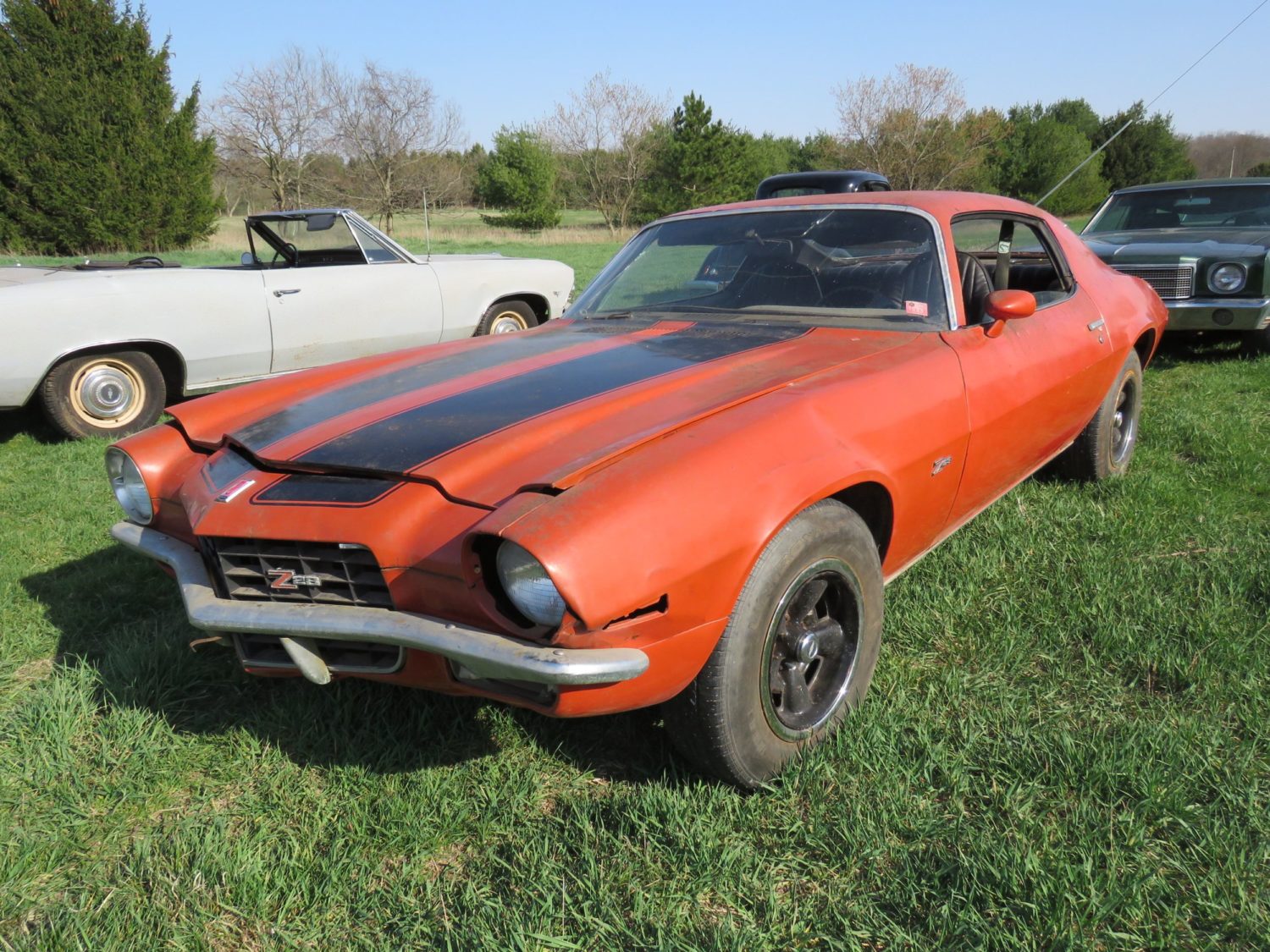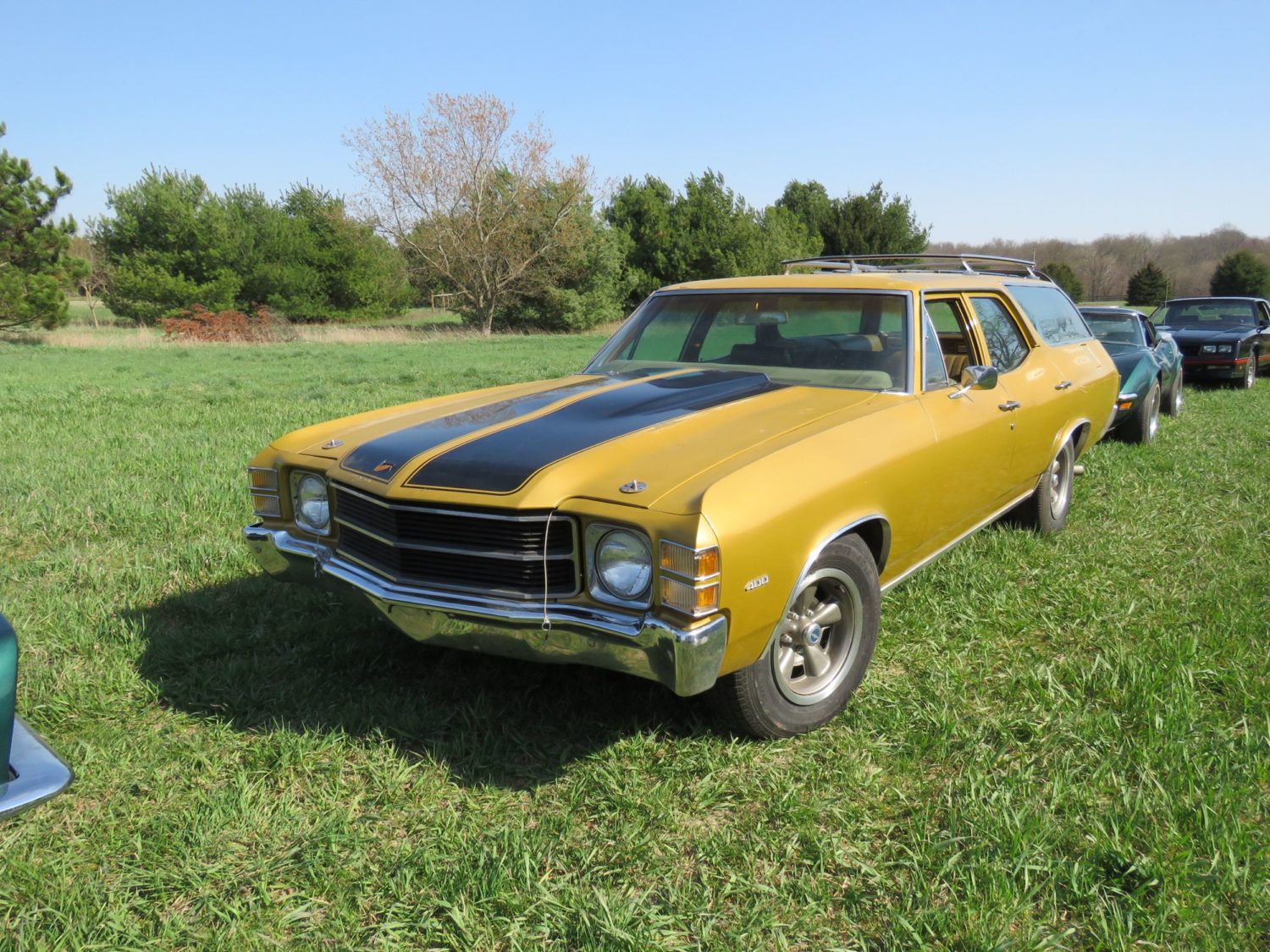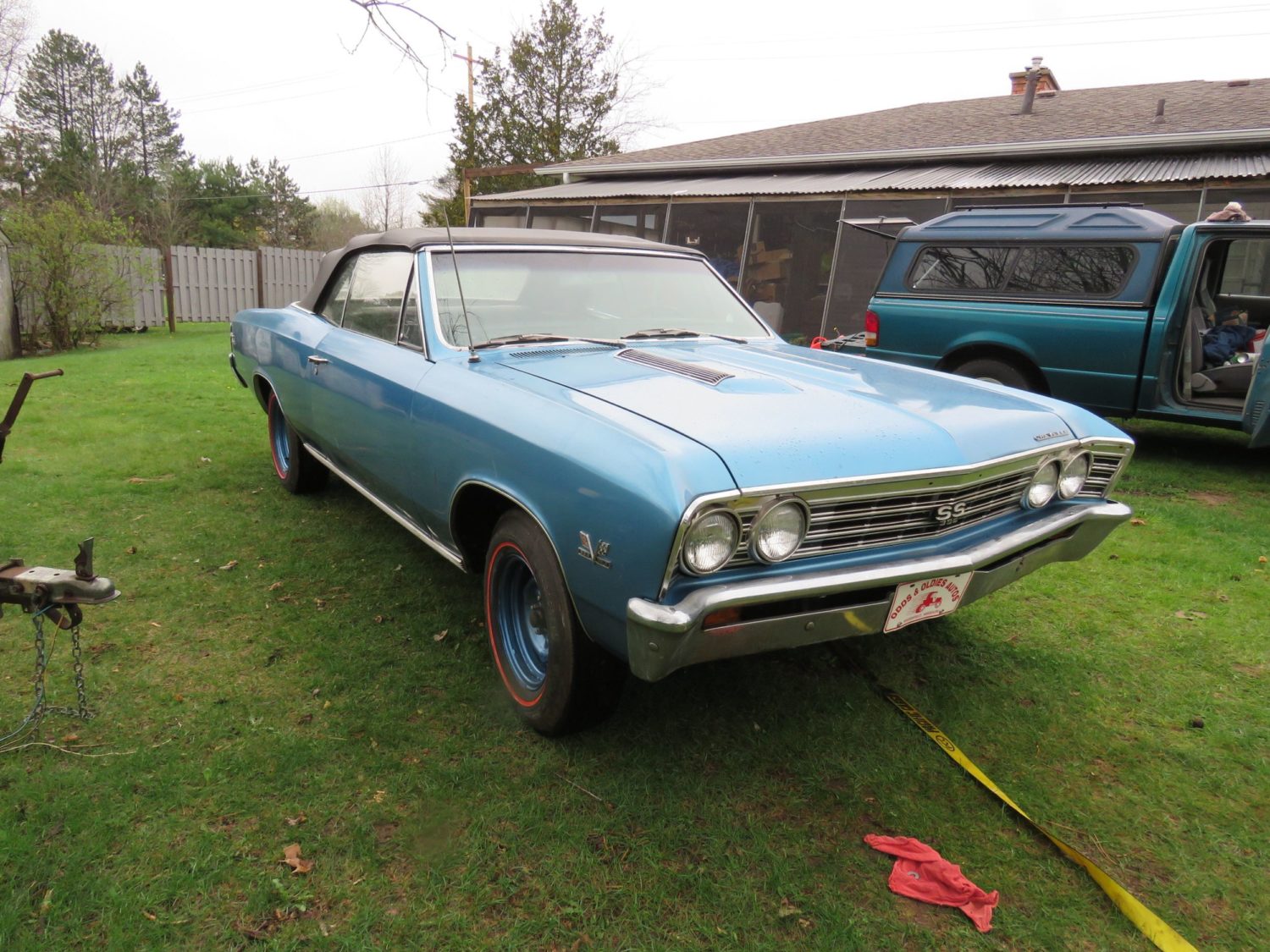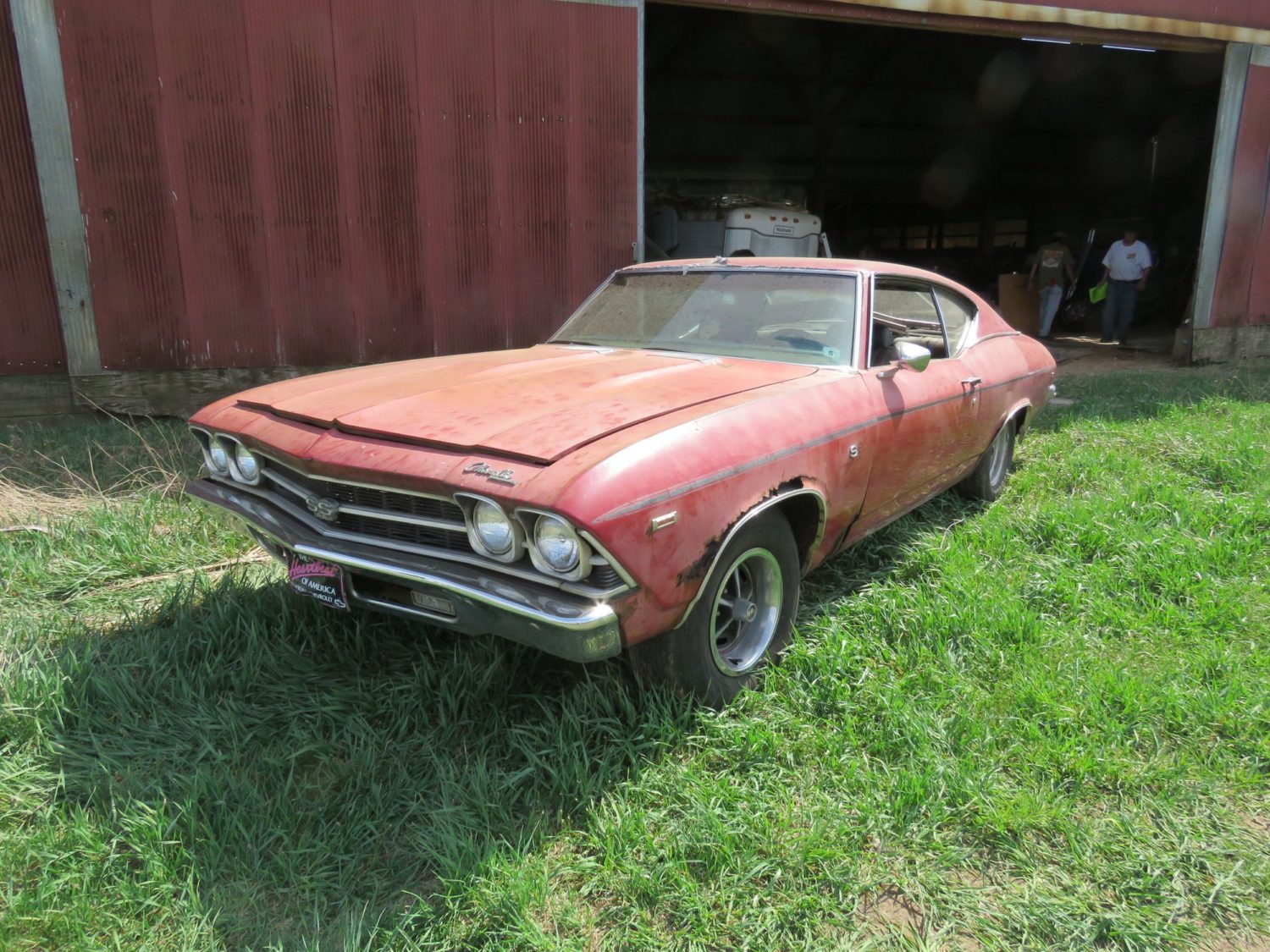 Status

This auction is over

Auction Type

Online, On-Site

Date

Saturday August 25, 2018

Time

9:00AM

Location

10254 S. 34th ST, Vicksburg, Michigan 49097
Tom Brown has been collecting Muscle Cars and Parts since his early Days. That first Chevrolet he bought and he was hooked. He would travel to California and bring cars back. He stored them away. This amazing collection of Chevrolet Chevelles, Corvettes, Camaros, Ford, and even Mercury Cars and parts is amazing. The collection has everything from restored cars to Barn Fresh. The auction also hosts a HUGE amount of GM Big Block Parts along with street rod parts. Be in person or bid on lots On-Line. It's amazing! See you at the Auction! You won't want to miss it!
Open house details
August 24th, 2018 from 10 to 7:30PM at the auction site. Meet Tom and Friends and talk stories about this wonderful collection of Muscle cars..
Important Links & Downloads
Description
CHEVELLES-CAMAROS-CORVETTES-STREEDRODS & BIG BLOCK PARTS
"MICHIGAN MUSCLE"
THE TOM BROWN COLLECTION AUCTION
SATURDAY AUGUST 25TH, 2018 AT 9AM
10254 S. 34th St. Vicksburg, Michigan 49097
VanDerBrink Auctions is pleased to bring you the Tom Brown Auction- Michigan Muscle Auction. Tom always loved those old cars and would dream of that day he would have his own. He had a Ford and hopped it up and still couldn't beat those Chevrolets. When he got that first Chevrolet and he was hooked on that GM Muscle. Tom would take many trips to California and buy cars and bring them back to Michigan. Some he would sell, but many he tucked away for himself. The collection grew and so did the parts. The collection will now be sold NO Reserve to the highest bidder. It's amazing! There is everything from Restored Cars to Barn Find originals along with a huge assortment of Big Block GM parts! If you have that need for speed, you won't want to miss this auction!
Preview Friday 24th from 10 to 7:30.
CHEVELLES-MONTE CARLOS-
1964 Chevelle 2dr Wagon, 1966 Chevrolet Chevelle Convertible, 283 V8, 4spd, 1967 Chevrolet Chevelle SS Convertible, Blue, 396 V8, 4spd, 1970 Chevrolet Chevelle SS 2dr HT, V8, AT, 1970 Chevrolet Chevelle SS, V8, 4spd, 1970 Chevrolet LS6 Chevelle 2dr HT, 2-1970 Chevrolet Chevelle Rolling Bodys, 1970 Chevrolet Chevelle ss, 350V8, 1972 Chevrolet Chevelle Convertible Project, 1969 Chevrolet Chevelle Rolling Body, 1969 Chevrolet Chevelle SS, 1972 Chevrolet Chevelle 2dr HT,
1982 Chevrolet Monte Carlo SS, T-Tops, 24,192 miles, V8, 1972 Chevrolet Monte Carlo, V8, AT, 1970 Chevrolet Monte Carlo, project, and more…
CORVETTES-
1967 Chevrolet Corvette Stingray, Marina Blue, 427V8, Tri-Power, 4spd, 1968 Chevrolet Corvette Stingray, 427V8, Tri-Power, 4spd, Maroon, 1971 Chevrolet Corvette Stingray, 350 V8, T-Tops, AT, 1971 Chevrolet Corvette Stingray, 454 V8, AT, 1971 Chevrolet Corvette Stingray, Fresh V8, 1977 Chevrolet Corvette, 350 V8, AT, project, 1969 Chevrolet Corvette Body, and more…
CAMAROS-
1967 Chevrolet Camaro Convertible SS/RS, 1968 Chevrolet Camaro, 396 V8, 4spd, Sponsored by Berger's Chevrolet as Drag Car,1968 Chevrolet Camaro Convertible Project, 1969 Chevrolet Camaro Z28, 355cu dressed like 302, W/ Z28 parts, 4spd, 1969 Chevrolet Z28 Camaro Coupe, LT1 350V8, 4spd, 1969 Chevrolet Camaro Z28/RS, 350V8 dressed like 302, 4spd, 1969 Chevrolet Camaro Z28, NO mtr or trans, 1969 Chevrolet Camaro Ss, V8, 4spd, other 1969 Chevrolet Camaro Bodys, 1982 Chevrolet Camaro Indy Pace Car, and more…
IMPALAS-NOVAS-EL CAMINOS & PICKUPS-
RARE 1971 Chevrolet ConCours 4dr Wagon, 400 V8, 4 Speed, Awesome Family Truckster!,
1966 Chevrolet Impala SS 2dr HT, 396 At, Beautiful!, 1967 Chevrolet Nova SS 2dr HT, Turbo 350V8, Posi, and beautiful! 1964 Chevrolet Impala SS 2dr HT, V8, 4 spd, Red!, 1966 Chevrolet El Camino, 1969 Chevrolet El Camino, 396 V8, 4spd, GMC Shortbox Pickup Project, 1993 Chevrolet Silverado Pickup, RARE 1970 Chevrolet 3dr Suburban, V8, AT, 1969 Chevrolet ½ ton Shortbox Pickup,
MORE CHEVROLETS!
1957 Chevrolet Belair 2dr HT, V8, Fuel Injected,! , 1957 Chevrolet 2dr Sedan Projects, 1957 Chevrolet 4dr Rolling Body..
FIREBIRDS & GTO-OLDSMOBILE-BUICK-
1969 Pontiac Firebird Convertible Project, V8, AT, 1969 Pontiac Firebird 2dr HT Rolling Body, 1970 Pontiac GTO Project, 1972 Oldsmobile Cutlass S 2dr HT, V8, AT, 1956 Buick 2dr HT Project,
FORDS-DESOTO-MERCURY-PLYMOUTH-FOR ROD-RESTORE-
1933 Ford 5 Window Coupe, V8, Old School Street rod, 1940 Ford 5 Window Coupe, was a show car in the 1960's, V8, 3 speed, 1946 Ford Sedan Delivery, Older restore, owned by Cliff Barns off Dallas, FH V8, 3 Speed, 1946 Ford Coupe for Rod or Restore, 2-1940 Ford 2dr Sedan Projects, 1930's DESOTO Airflow 4dr Sedan, 1949 Mercury 2dr Sedan Project, 1966 Plymouth Belvedere 2dr Sedan,
HUGE AMOUNT OF CHEVROLET BIG BLOCK PARTS:
396 MOTORS, 1969 427 COPO CE WARRANTY MOTOR, CARBS, TRANSMISSIONS, INTAKES, HEADS, SHIFTERS, HUBCAPS, RIMS, SHEETMETAL, AND SO MUCH MORE!!!!
8- ENCLOSED CAR TRAILERS AND ALSO OPEN TRAILERS FOR HAULING HOME THAT TREASURE!
AUCTIONEERS NOTE: This is an absolutely amazing collection of GM Muscle. If you're looking for that project, driver, or survivor, this is the sale for you. HUGE amount of GM big block parts. You'll need to be there to see it all! Amazing assortment of GM Muscle and Street Rod cars all in one place! See you There!
TERMS: CASH, GOOD CHECK W/PROOF OF FUNDS, CC w/ADM fee. Payment in Full day of Sale. All items must be paid for before removal. 5% Buyer's Premium. All items sold AS IS and ALL SALES ARE FINAL. Preview is Friday August 24th from 10 to 7:30. Buyers are responsible for all shipping and those costs. Removal within 10 days. Online bidding available with additional terms for online bidders. Bidders need to be present for majority of parts. They are amazing. See you at the auction. Early registration is encouraged.
Tim Brown- Owner
"The Michigan Muscle Collection"
VanDerBrink Auctions, LLC
Yvette VanDerBrink- Auctioneer
507-673-2517 or 605-201-7005
Aaron Williams- Auctioneer
Justin VanGrotheest- Auctioneer
Jarron Miller- Auctioneer
For more Auctions, Inventory, Online Bidding, Pictures, and more..
www.vanderbrinkauctions.com
View Auction Results