Auction Closed
Chevelles, Camaros, Impalas & MORE GM Horsepower! The Roger Borkhuis Collection!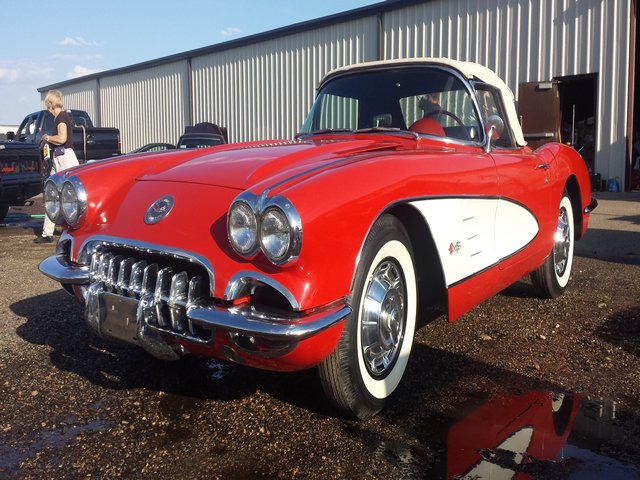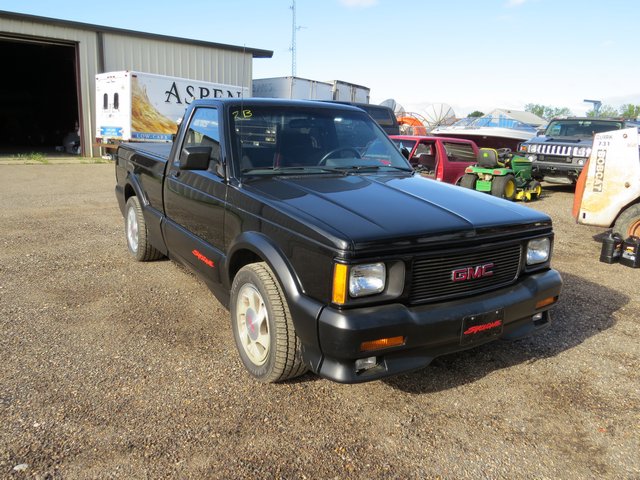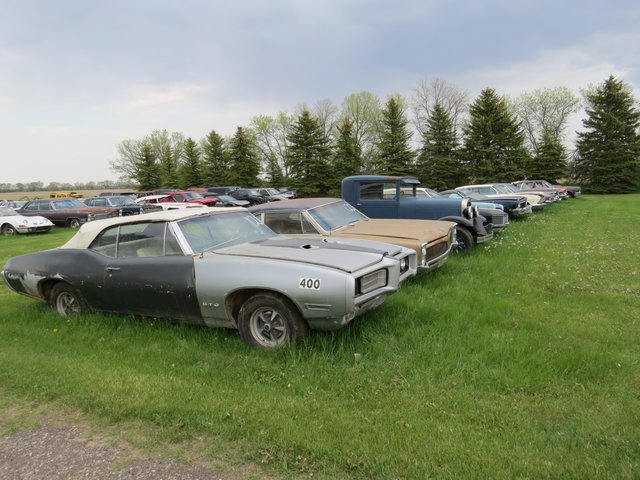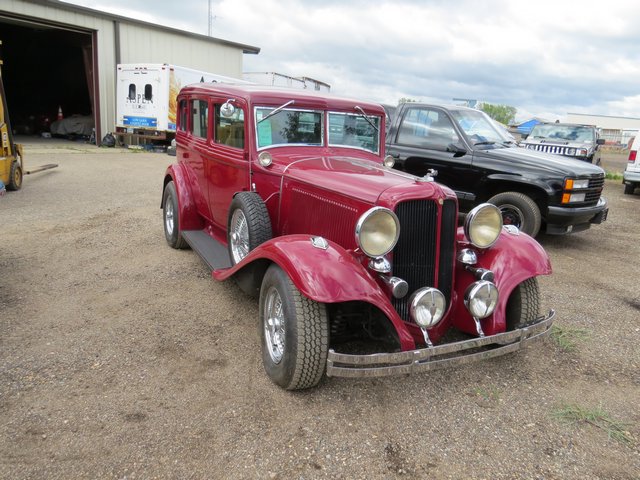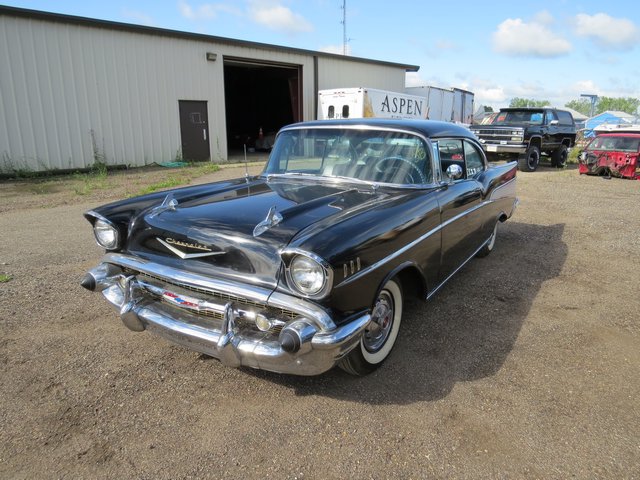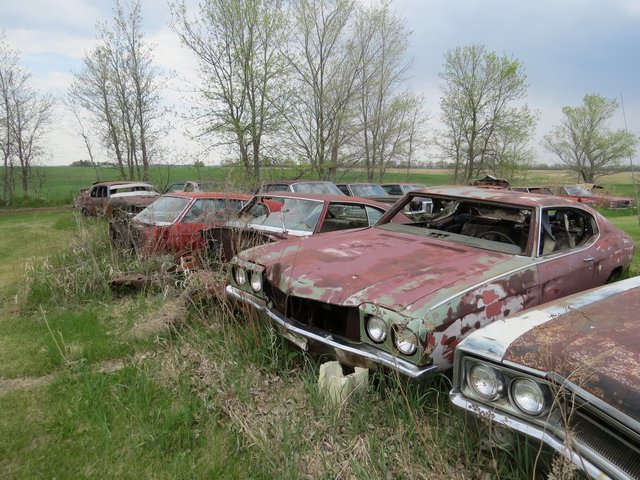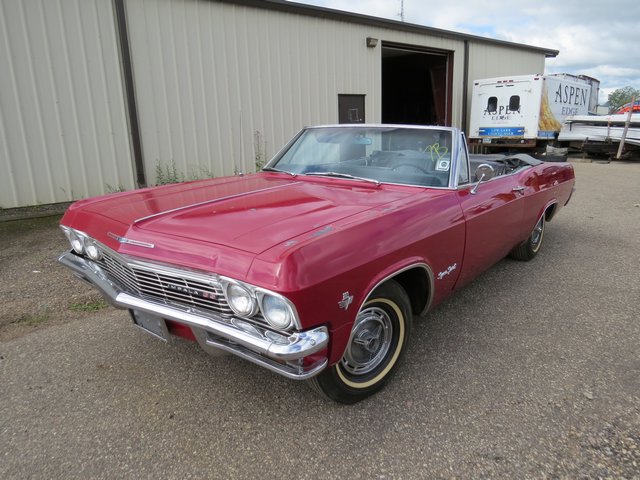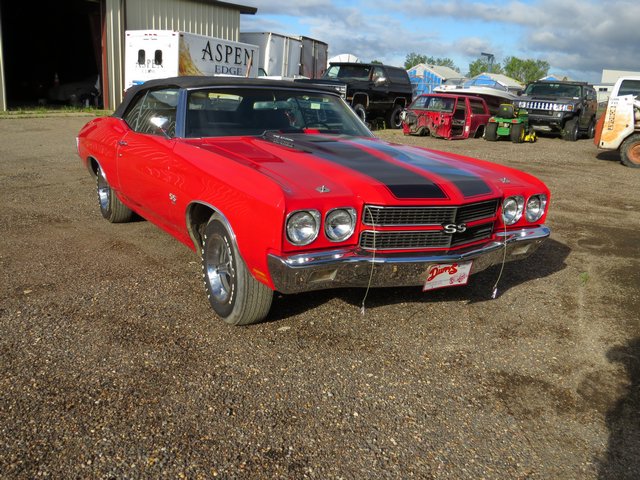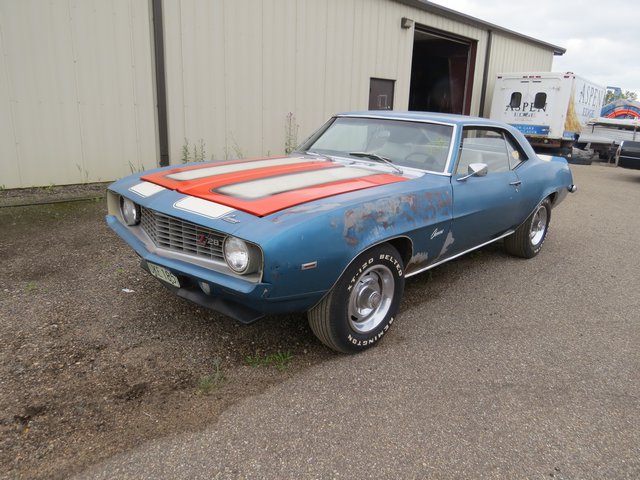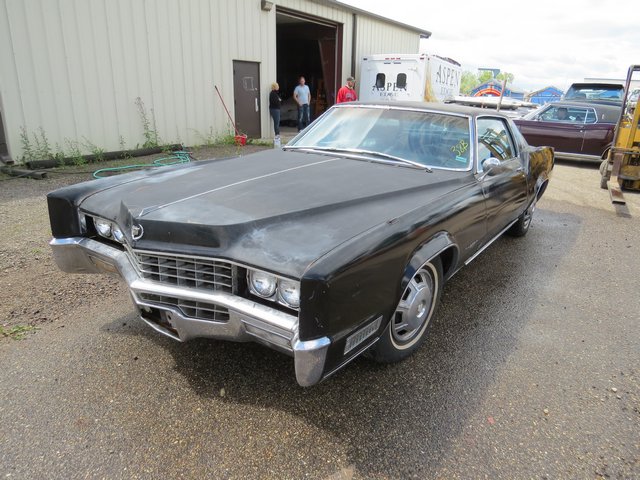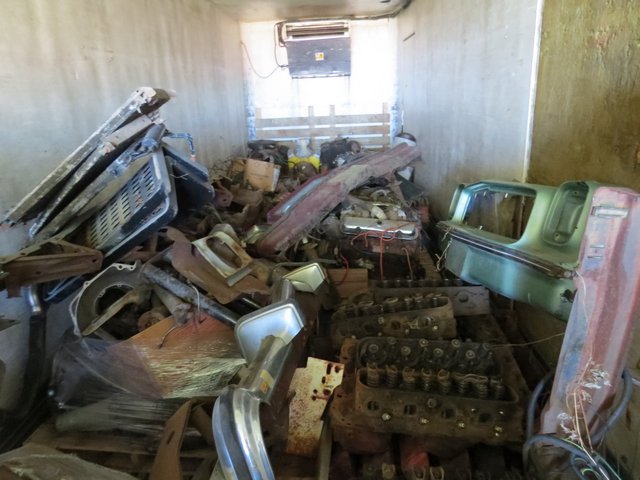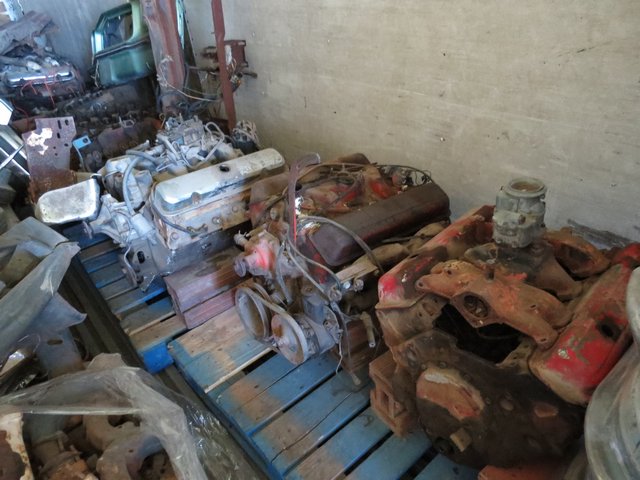 Status

This auction is over

Auction Type

Online, On-Site

Date

Saturday August 29, 2015

Time

9:30 AM

Location

Minot, ND
VanDerBrink Auctions is pleased to bring you the Roger Borkhuis collection. This collection has approx. 100 Collector Cars, including muscle cars, and hundreds of parts at auction. Big Block parts, and something for everyone.
Description
Results:
Lot Description SOLD CC
1B 1972 MG Midget Roadster GAN5UC116982 $600 4-
2B 1991 GMC Syclone Pickup 1GDCT14Z5M8802663 $26,000 3
2BB 1990 Chevrolet SS 454 Pickup 1GCDC14N3L7162130 $21,500 4
3B 1932 Chrysler Royal 4dr Sedan Street Rod 6573122 $18,000 3
4B 1957 Chevrolet Nomad 2dr Wagon VC57J15626 $27,000 3
5B 1957 Chevrolet Belair 2dr HT VC57S204343 $22,000 3
6B 1958 Chevrolet Impala 2dr HT F58K102510 $23,500 3
7B 1965 Chevrolet Impala SS convertible $11,750 4-
8B RARE 1967 427 Impala SS 2dr HT 168877J271427 no motor $11,750 4-
9B 1963 Chevrolet Impala SS 2dr HT 409 31847L232384 $25,000 4-
10b 1964 Chevrolet Impala SS Convertible 41467J100013 $8,000 5
10BB 1963 Chevrolet Impala 2dr HT 31847j260623 $1750 5
11B 1959 Chevrolet Corvette Roadster J59S109320 $40, 000 3
12B 1977 Chevrolet Corvette 1Z37X75413380 $6,250 3
13b 1984 Chevrolet Corvette 1G1AY0783E5138708 $4,500 3
14b 1996 Chevrolet Corvette Roadster $8,500 3
15b 1999 Chevrolet Corvette 1G1YY22G8X5109314 $14,500 3
15bb 1992 Chevrolet Corvette Damaged 1G1YY23PXN5110296 $2,500 5
16b 1970 LS6 454 Chevelle Convertible 136670B160581 $73,000 3
17b 1972 Chevrolet Chevelle SS Coupe 1037W2K525272 $26,000 4
18b 1971 Chevrolet Chevelle Coupe 136371K163490 $3,500 4-
18bb 1971 Chevrolet Chevelle Coupe 136371L153776 $7,500 4-
19B 1968 Pontiac GTO Convertible 242678R166368 $9,250 5
20B 1969 Chevrolet Camaro Z28 Coupe 124379n614743 $33,500 4-
21B 1968 Chevrolet Camaro Project 124378N374529 $4,100 6
22B 1985 Chevrolet Iroc Camaro Convertible $9,500 4
23B 1995 Chevrolet Camaro Convertible $7,500 4
24B 1970 1/2 Chevrolet Camaro 124870L510719 $27,000 4-
25B 1975 Chevrolet Camaro Project 1Q87H5N512050 $700 5
26B 1975 Chevrolet Camaro Project 254 Miles $1000 6
27B Chevrolet Camaro Z28 Coupe 1Q87L8L546276 $1000 5
28B Pontiac Firebird/TA Builder 1400 6
30B 1971 Buick Riviera Coupe 494871H925853 $10,000 4
31B Lincoln Coupe Maroon $2250 4
32B 1971 Lincoln Continental Mark III 1489A844457 $700 4
33B 1965 Lincoln Continental 5Y82N435345 $4100 4-
34B 1969 Chevrolet El Camino Project 1369809K415929 $1300 6
35B 1955 Ford Pickup Project $1800 5
36B 2001 Ford Mustang Saleen Coupe $9,500 4
37B 1968 Cadillac Convertible F8236915 $1100 5
38B 1967 Cadillac Eldorado H7166599 $1800 5
39B 1968 Cadillac Limo S86569 $2100 4
40B 1976 Cadillac Eldorado 6L47S4Q414883 $2500 4
43B 1930's Buick Coupe $600 6
44B 1930's Buick Sedan $450 6
45B 1928 Cadillac 4dr Sedan C2417265 $4,000 6
46B 1929 Cadillac 4dr Sedan $550 6
47B 1929 Chevrolet Coupe $1400 6
47BB 1972 Mercedes 450SL Roadster 107044 12-002909 $1000 5
48B 1981 Chevrolet C30 Crew-Cab Car Hauler $8,500 4
49B 1997 Dodge Durango Project $400 6
50B 1979 Chevrolet 1500 Blazer CKL189F187399 (V) $2200 6
51B 2003 Hummer H2 5GRGN23U53H149180 $12,000 4
52B 1998 Pontiac Trans Am 2g2fv22g1w2207851 $4500 3
53B 1995 GMC 1500 SLE Stepside Pickup $750 6
75B 1962 Chevrolet Impala SS 2dr HT 21847L129851 $7,000 6
76B 1972 Chevrolet Nova 2dr Sedan 1X27H2W158931 $2750 6
77B 1985 Cadillac Seville 1G6KS6981FE818818 $500 5
78B 1967 Pontiac Lemans 237077K604720 $3,250 5
79B 1929 Oldsmobile Coupe $5,000 4
80B 1967 Buick Electra 225 4DR HT 484397H218129 $550 6
81B 1973 Chevrolet El Camino Project 1D80K3K526437 $650 6
82B 1962 Chevrolet Impala SS 2dr HT 21847J103180 $2400 5
83B 1965 Chevrolet Impala SS Coupe 166375J108915 $2500 5
84B 1958 Chevrolet Impala Convertible E58T260789 $14,000 6
85B 1958 Chevrolet Impala Convertible F58S191326 $5500 6
86B 1967 Chevrolet Impala SS Convertible $11,500 5
87B Buick Riviera Riveria Gran Sport 494475H919621 $5100 5
88B Buick Riviera 494475H902990 $2800 5
89B 1970 Buick GS Coupe 434370K119545 $4000 5
90B 1968 Cadillac Coupe DeVille $400 5
91B 1967 Cadillac Eldorado H7157849 $950 5
92B 1974 Opal GT Coupe $400 6
93b 1970 Chevrolet Chevelle SS Coupe 136370K165906 $18,000 4-
94B 1972 Chevrolet Chevelle Coupe 1037J2K516509 $4,250 4-
95B 1969 Chevrolet Chevelle Coupe 136379A354197 $2500 5
96B 1970 Chevrolet Chevelle Coupe 1363701522044(v) $7,000 5
97B 1972 Chevrolet Camaro Coupe 1Q87H2N164755 $2100 5
98B 1958 Chevrolet Delray 2dr Sedan A58J113117 $550 5
99B 1965 Buick SUPER Wildcat 462375X1411820 $2700 5
100B 1970 Chevrolet Chevelle Body $1000 6
101B 1970 Chevrolet Chevelle SS Coupe Body $700 6
102B 1970 Chevrolet Chevelle Coupe Body $400 6
103B 1979 Chevrolet Nova Coupe 114279H265723 $2000 6
104B 1971 Chevrolet Nova 2dr Sedan 114271W172164 $1200 6
105B 1970 Chevrolet Monte Carlo 138570L10879 $2250 6
106B 1971 Chevrolet Monte Carlo 138571L83070 $1600 6
110B 1957 Oldsmobile Fiesta Wagon 578M51540 $7,000 4-
111B 1959 Cadillac Coupe DeVille 59J131636 $23,000 3
112B 1959 Pontiac Catalina 2dr HT L59K28622 $11,750 3
200B GM 409 MOTOR 3844422 $3600
201B GM 348 MOTOR 3732811 $600
202B 1969 Chevrolet Chevelle NOS Hood $700
203B 1968 Chevrolet Camaro NOS Hood $475
This is only a partial listing of the Auction Results…
View Auction Results