Auction Closed
LIVE ONSITE W/ONLINE! AMAZING Approx. 300 Collector Cars At Auction! The Randy Milan Collection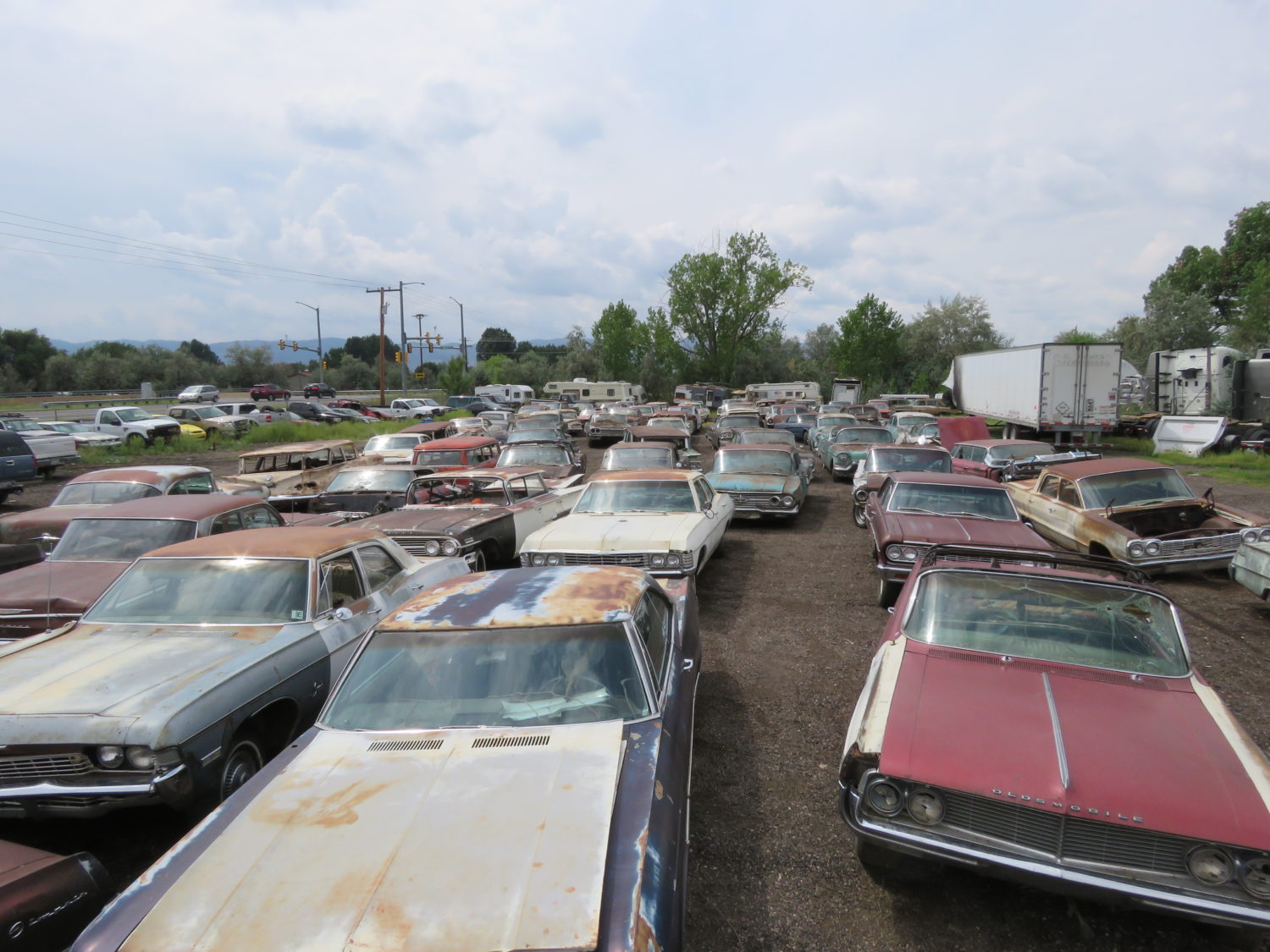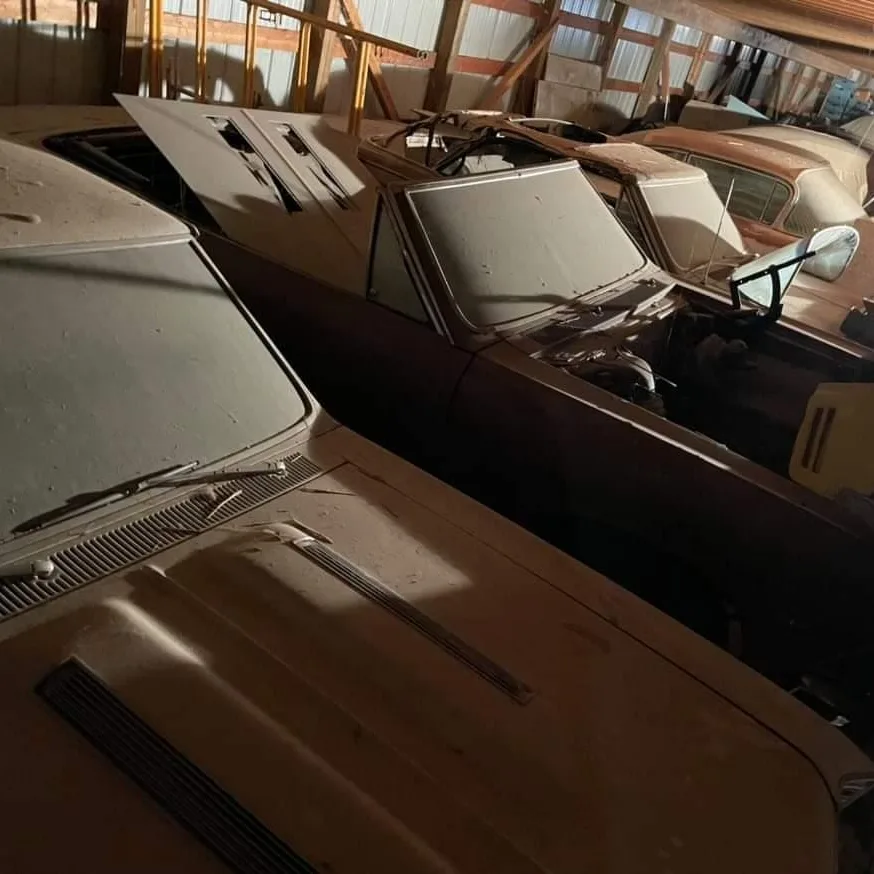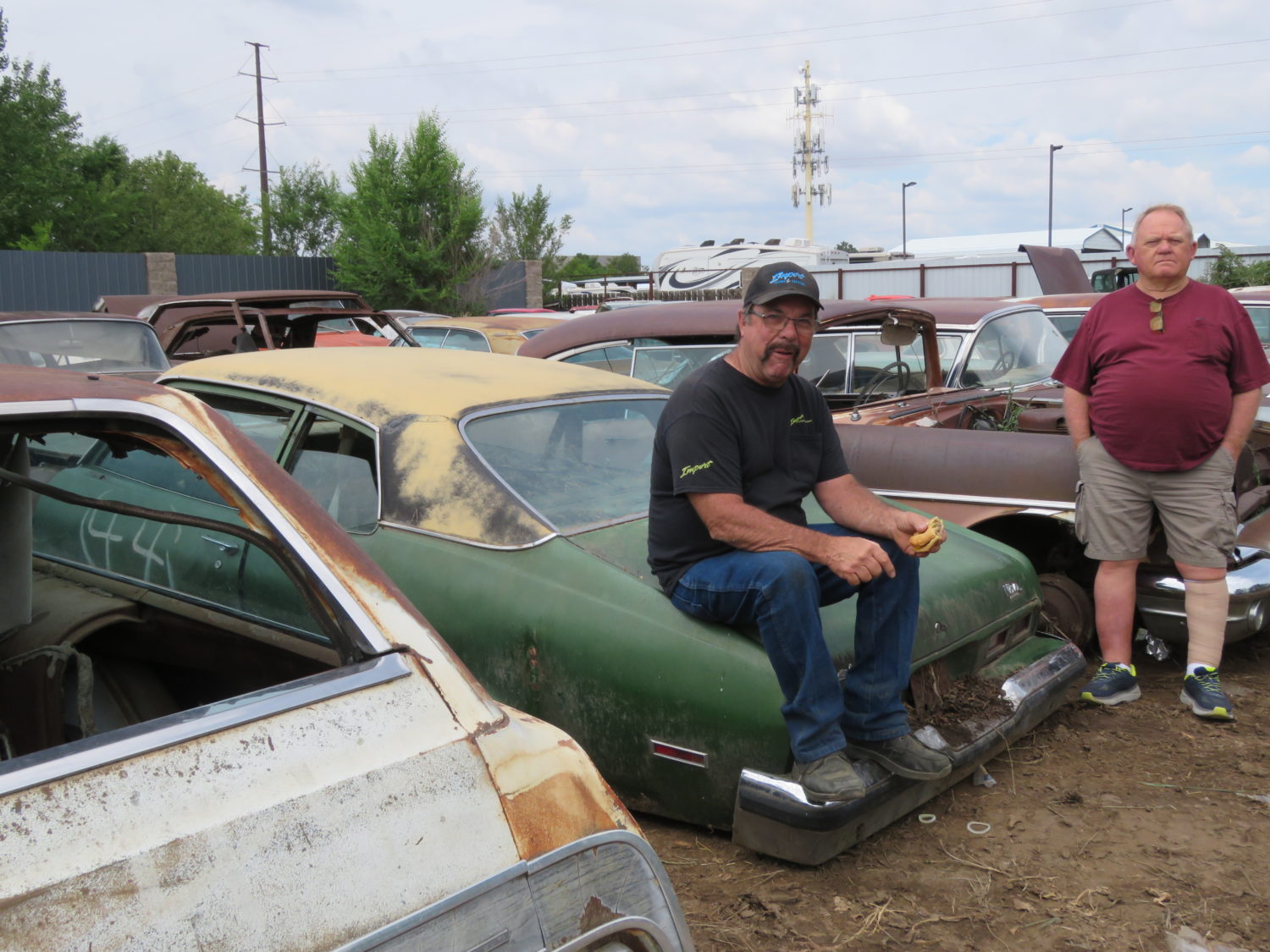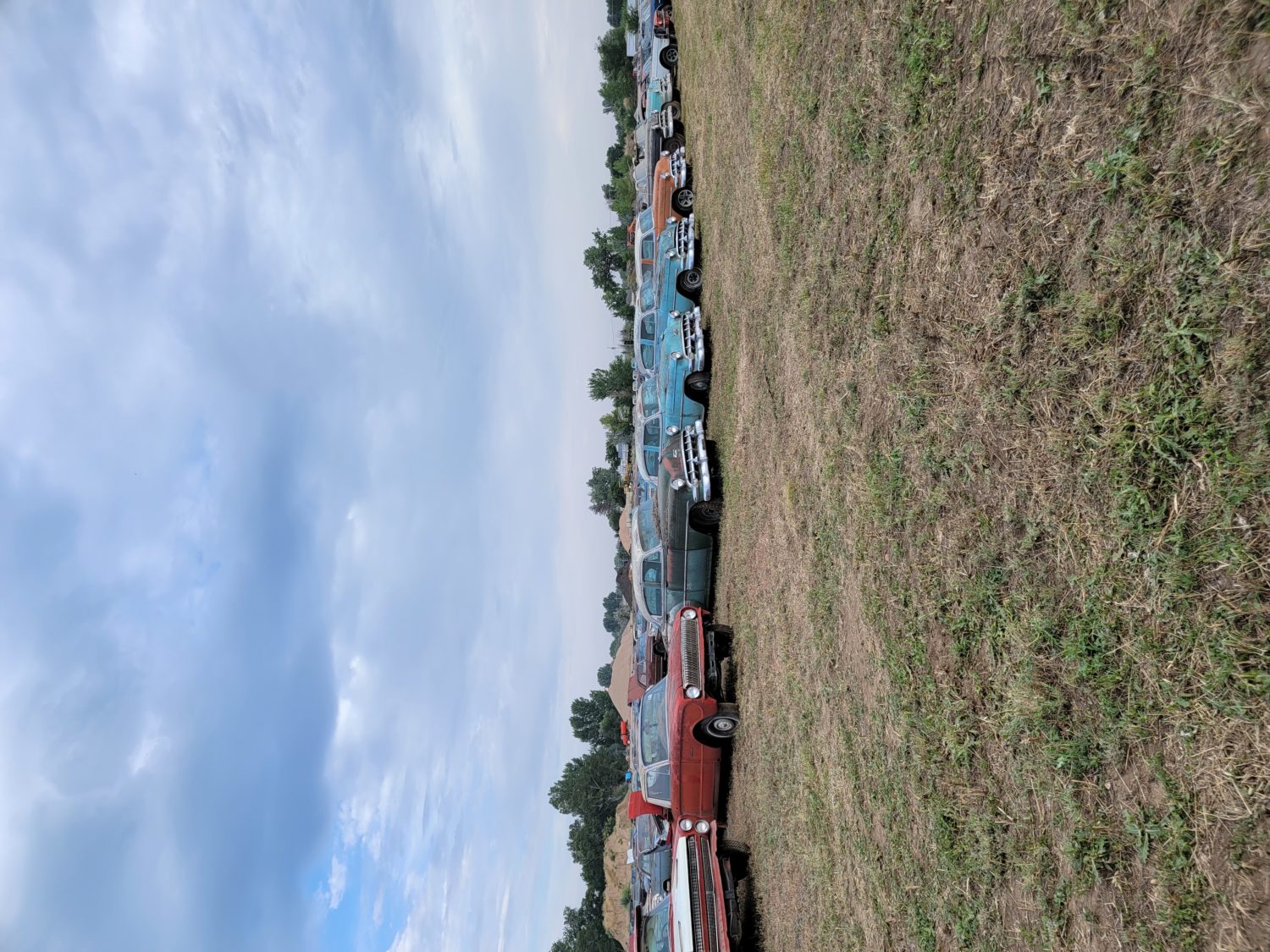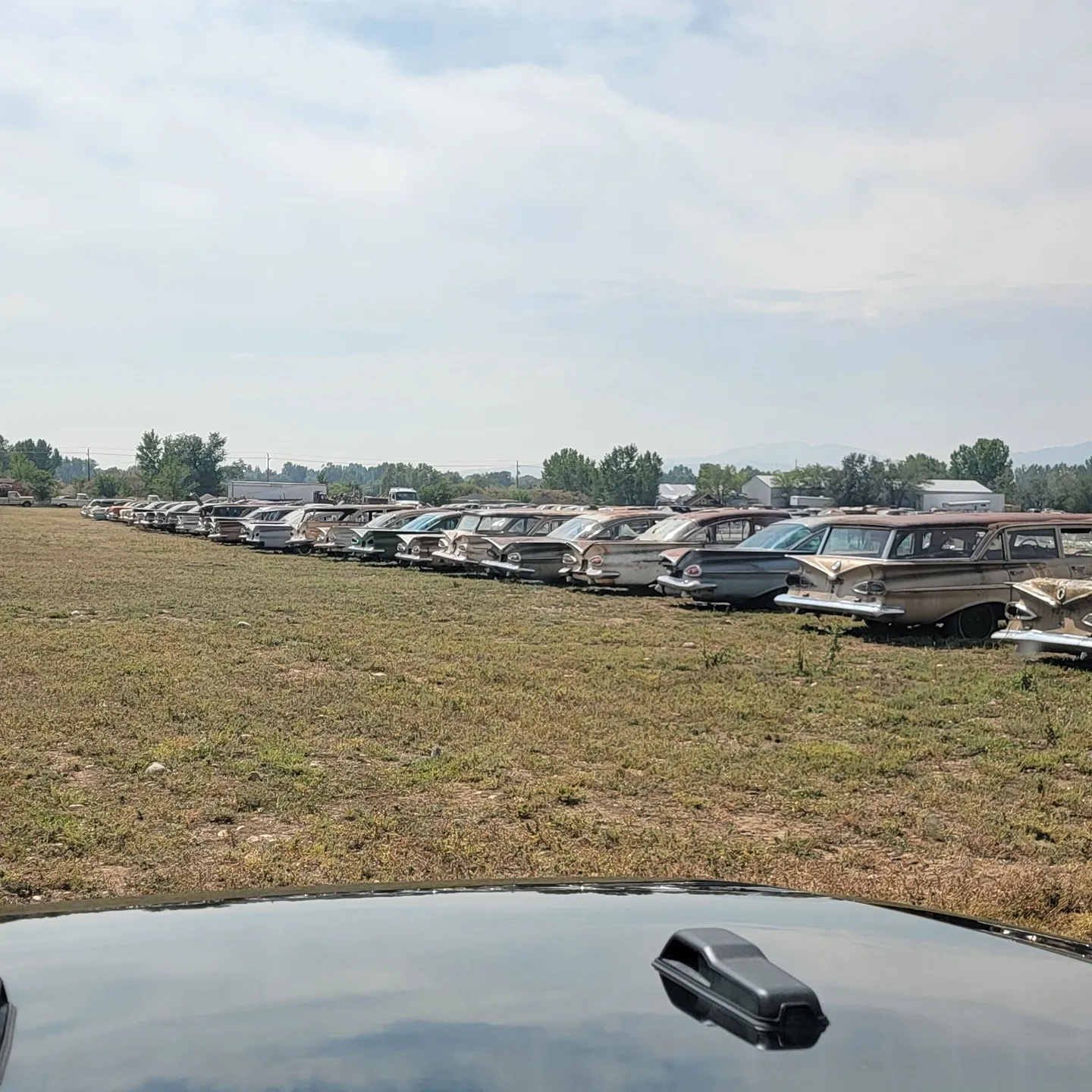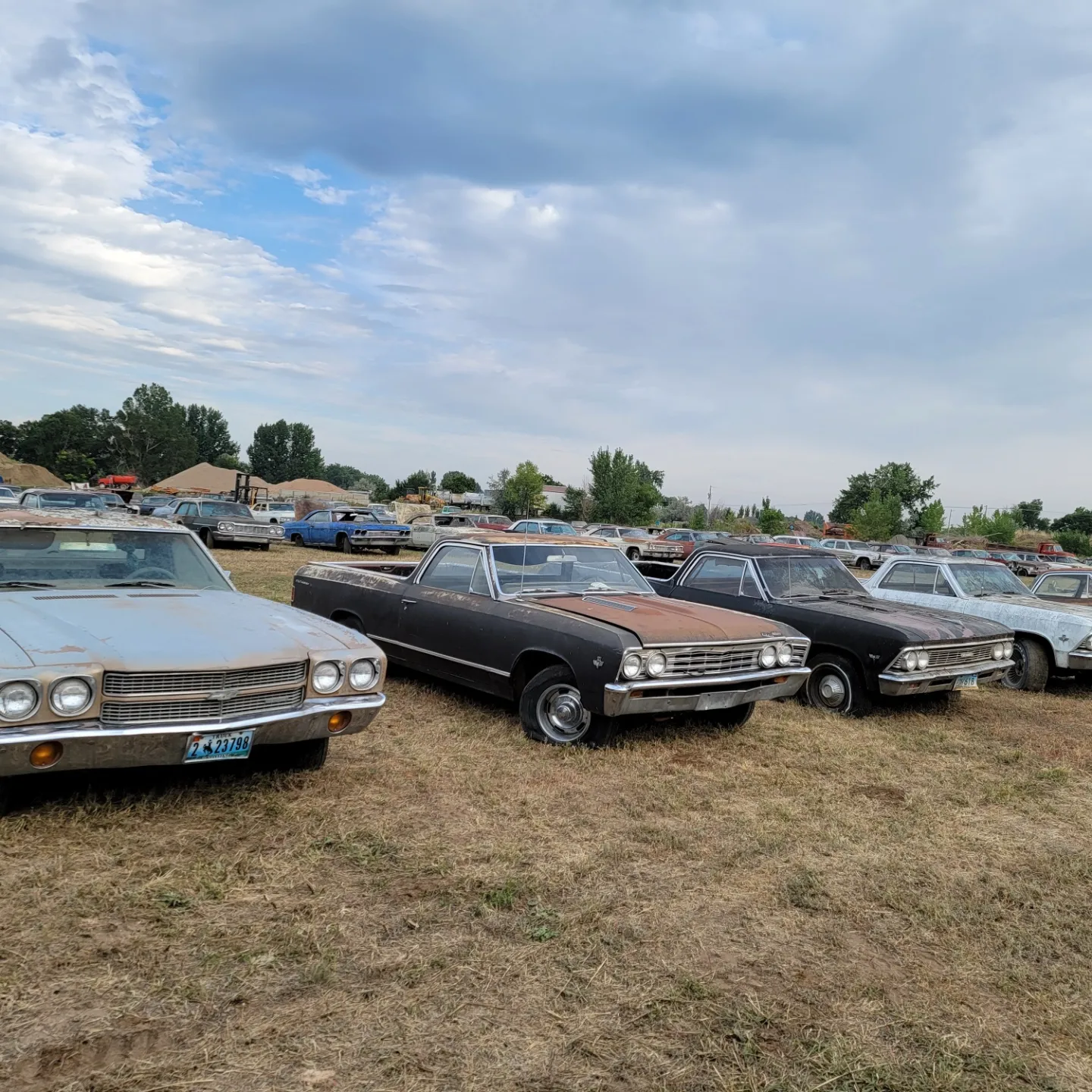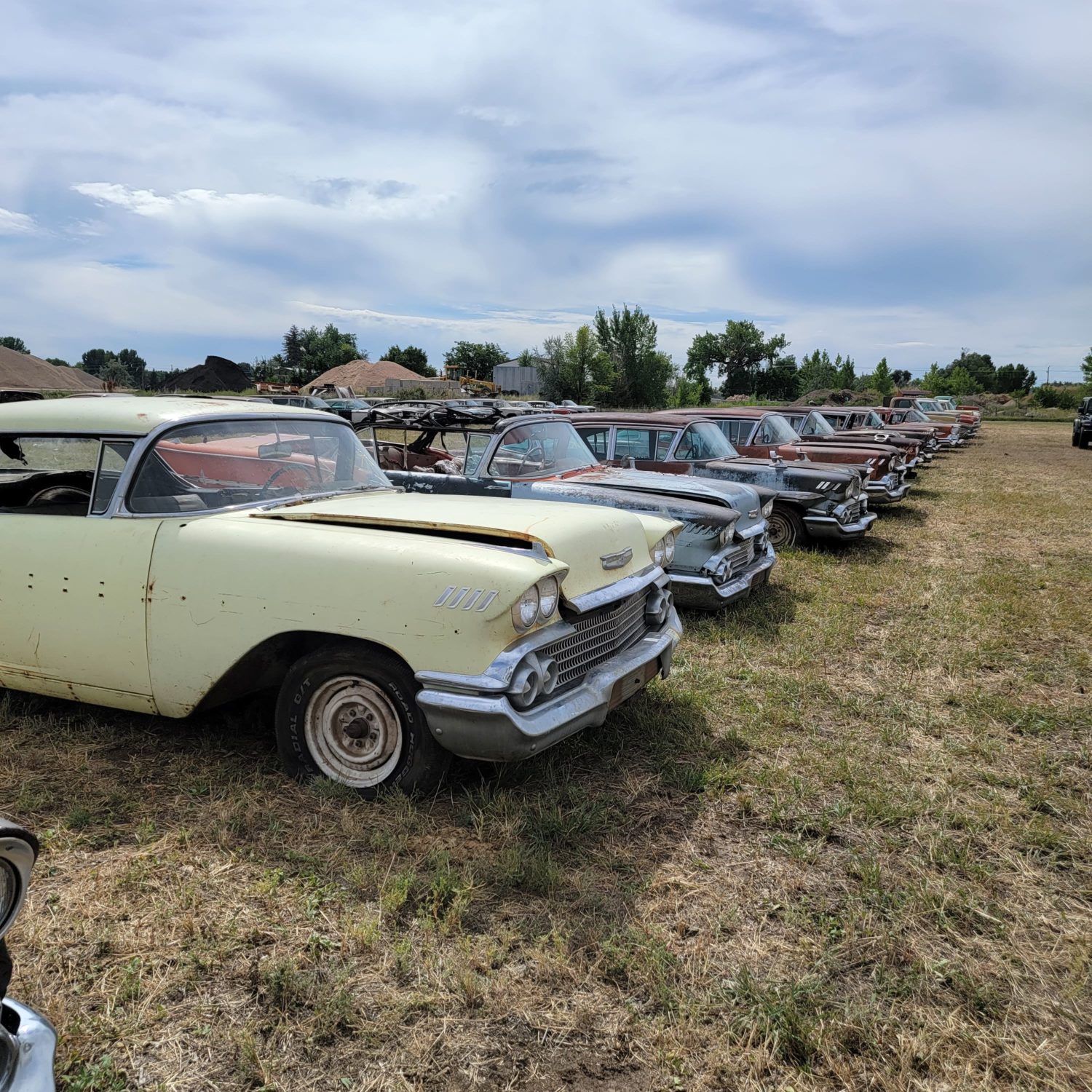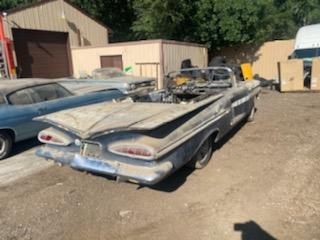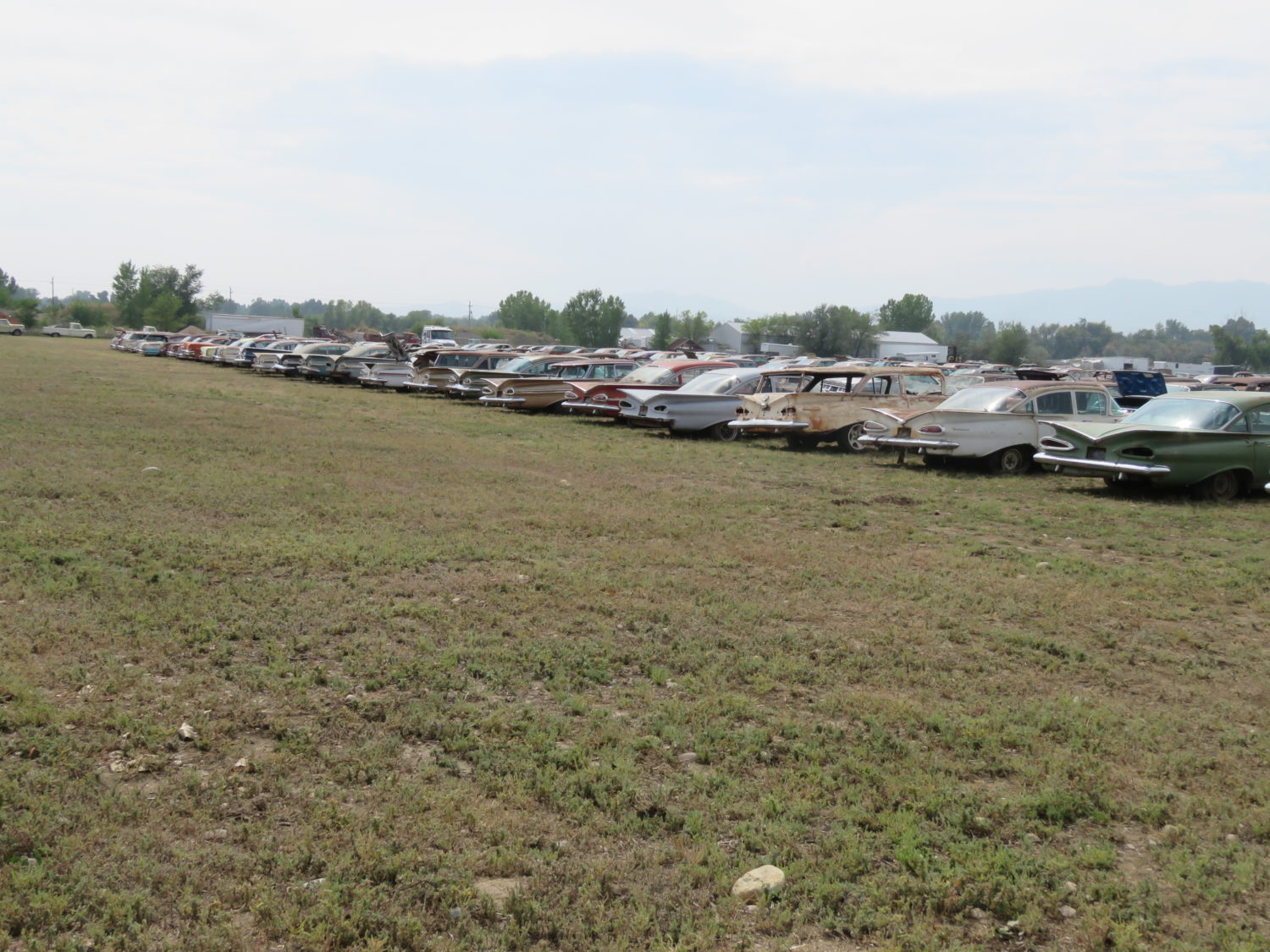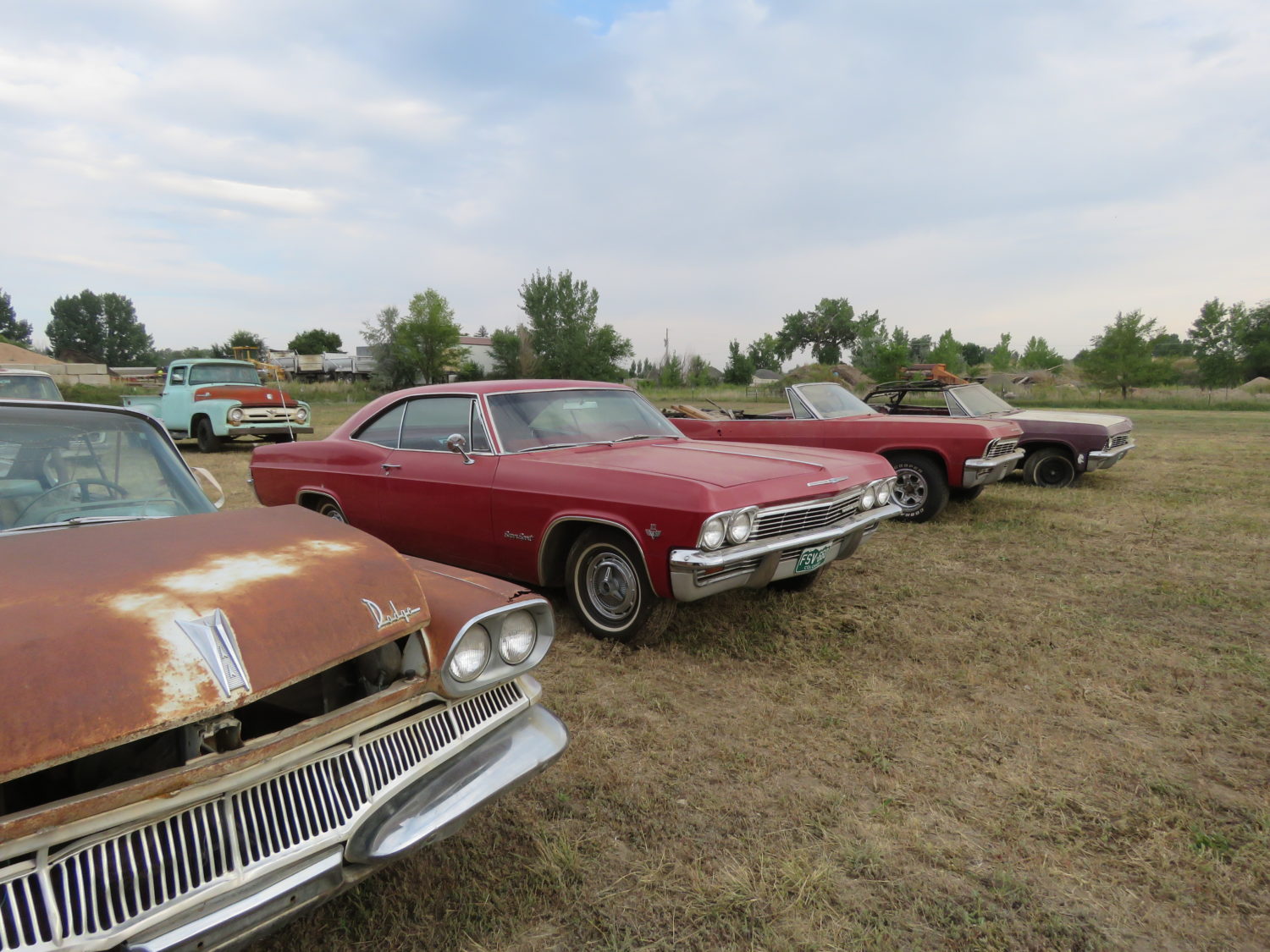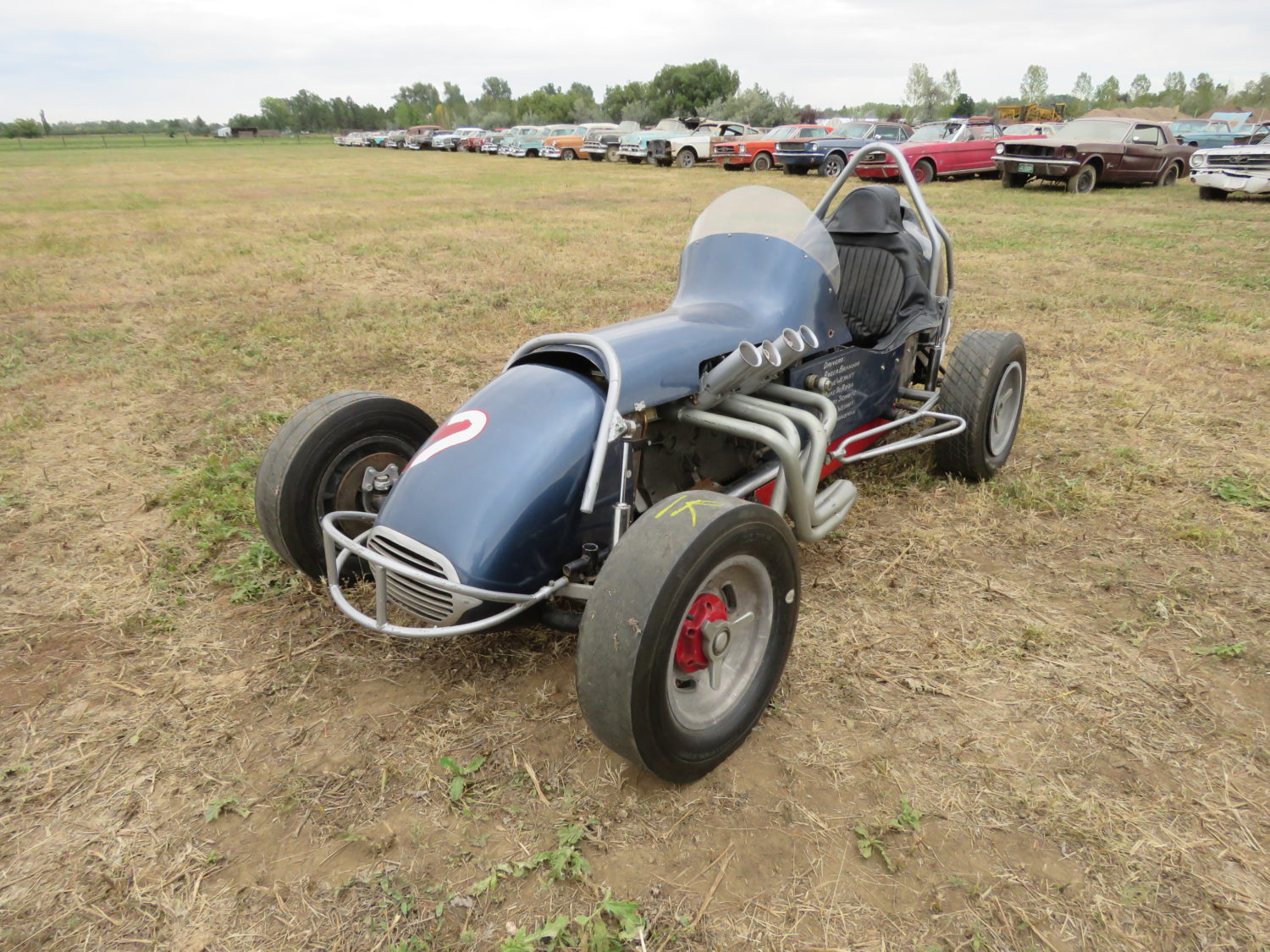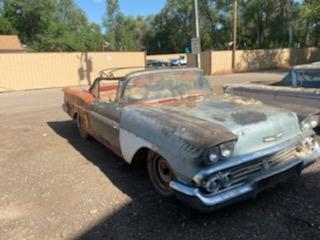 Status

This auction is over

Auction Type

Live On-Site With Online Bidding

Date

Saturday October 15, 2022

Time

9:00AM

Location

915 W. Willox Lane, Ft. Collins, Colorado, 80524
VanDerBrink Auctions is pleased to bring you the Milan Collection. Over 250 Collector Cars for Restore, Rod and more. Randy collected for over 50 years AND never sold a thing. Randy loved those iconic Chevrolets especially 1959 and 1960 Impalas. There are over 90 combined 1959 and 1960 Chevrolets of all models. But his collection doesn't only boast a large number of Chevrolets, but Ford, Mercury, Pontiac, Oldsmobile, and much more! You won't want to miss this over 50 years of
Collecting and hold 'in on. Randy learned collecting from his dad and he never sold either. But watching the cars not being restored and going to collectors, Randy said, "There isn't enough time for me to do them all". So, Randy is going to SELL! We will see you in Colorado and you won't want to miss this AMAZING COLLECTION! YOU WON'T BELIEVE IT! We haven't even gone in the buildings yet!
Check website for catalog and pictures! Preview is Oct. 14th, 2022 from 10am to 6PM.
www.vanderbrinkauctions.com


Open house details
Friday- before auction. Oct. 14th, 2022, 10am-6PM.
Description
OVER 300 CLASSIC CARS/TRUCKS AT AUCTION!
OVER 100 CHEVROLET IMPALAS, CHEVELLES, FORDS, AND SO MUCH MORE!
LIVE ONSITE WITH ONLINE BIDDING!
THE MILAN COLLECTION
SATURDAY, OCTOBER 15TH, 2022, 9:00AM
915 W. WILLOX LANE, FT. COLLINS, COLORADO, 80524
VanDerBrink Auctions is pleased to bring you the Milan Collection. Over 300 Collector Cars for Restore, Rod and Parts. Randy collected for over 50 years AND never sold a thing. Well, there was that one car, but not much more. Randy loved those iconic Chevrolets, especially 1959 and 1960 Impalas, and bought any of them that he could find. There are Chevrolets from 1938 to primarily from 1954 to 1975. Coupes, Sedans, Wagons, Convertibles, and more! Chevrolet Chevelles, El Caminos, and so many more. There are 100 combined 1959 and 1960 Chevrolets alone! But his collection doesn't only boast HUNDREDS of Chevrolets, but Ford, Mercury, Pontiac, Oldsmobile, and much more! You won't want to miss this over 50 years of Collecting and hold 'in them. Randy learned collecting from his dad. He never sold much either. But for Randy, watching the cars not being restored and going to collectors, Randy said, "There isn't enough time for me to do them all". So, Randy is going to SELL! Now it is all up for Auction- For Sale. Now is your chance to get the cars for you restore, project, and for parts. So many Chevrolets, but don't forget about all those Ford Coupes for Rod, Pontiacs, Oldsmobile, Ford, Mercury, and more.
We will see you in Ft. Collins, Colorado and you won't want to miss this AMAZING COLLECTION! YOU WON'T BELIEVE IT!
Check website for catalog and pictures! www.vanderbrinkauctions.com
COLLECTOR CARS:
CHEVROLET: 1956 Chevrolet 2dr Sedan, 1955 Chevrolet Vintage Stock Car, 1957 Chevrolet 2dr Wagon Chevrolet Bel Air 2dr Sedans, 1958 Chevrolet Nomad Wagon, 1958 Chevrolet Wagons, 1958 Impala 2dr HT, 1958 Chevrolet Impala Convertible, 1958 Approx.40- 1959 and 60-1960 Chevrolets- All makes and models including Convertibles, Coupes, Sedans, Wagons, and more!! 1961-1967 Chevrolet Impalas, Bel Airs Sedans, Coupes, Wagons. Multiple 1965/1966 Chevrolet Coupes and convertibles., Multiple 1966/1967 Chevrolet Impalas, Sedans, and Wagons. 1968-75 Chevrolet Big Block Cars, Wagons, Sedans, Coupees, and more. Chevrolet Chevelles- 1964-1970 including convertibles, Coupes, and sedans. 1963-1958 Chevrolet Impalas including Convertibles,1959-1967 Chevrolet El Caminos, Chevrolet 1968-1970 Pickups, AND MORE!
CADILLAC: RARE 1957 Cadillac Biarritz Convertible Project, 1957 Cadillac Series 62 4dr HT, 1957 Cadillac Fleetwood 4dr HT, and more.
VINTAGE MIDGET SPRINT CAR, VINTAGE 1955 Chevrolet Stock Car
FORD/MERCURY: 1938 Ford Cabriolet for Rod or Restore, 1940 Ford coupe for Rod or Restore, 1938 Ford Coupe for Rod or Restore, 1930's Ford 3 window Coupe Body for rod, 1949 Ford convertible, 1949/50 Ford Woody Wagon project, 1958 Ford Fairlane Skyliner Retractable HT,1958 Ford Fairlanes, 1962 Ford Ranchero, Rare 1966 Mercury Comet Cyclone Convertible- Indianapolis 500 Pace Car, 1949 mercury Sedan Body for Rod, 1956 Ford Pickup, 1960's Ford Pickups, and more. MUSTANGS: 1965 Ford Mustangs, 1966 Ford Mustang Fastback Rolling Project, 1953 Ford Crestline Victoria Coupe, 2-1966 Ford Mustangs, 1965 Ford Mustang "K" Code, 1972 Ford Mustang Convertible, and more.
1950's Pontiac Sedans and Coupes, 1960's Oldsmobile's, 1960's Buicks, AND MORE!
SO MANY MORE! CHECK OUT THE COMPLETE INVENTORY ON THE WEBSITE- WWW.VANDERBRINKAUCTIONS.COM
AUCTIONEER'S NOTE: This is an absolutely crazy collection of Chevrolets and more. Over 300 Classic Cars for Restore, Project, and parts. Everything from Ford Coupes to Rare Cars and hundreds of Impalas! This is a LIVE ONSITE auction with ONLINE bidding, but you will want to be there and see this amazing collection. See you in Ft. Collins, Colorado on Oct. 15th, 2022 at 9AM!
TERMS: Cash, Check with Proof of funds, Credit Card with ADM fee. Payment in full day of sale. 8% Buyer's Premium for onsite bidders. Online Bidders have additional terms and conditions. ALL VEHICLES SOLD AS IS AND ALL SALES ARE FINAL. No exceptions. Online Buyers May come and Pay in person during the auction and on Sunday Oct. 16th, 2022 from 10 to 5PM. Buyers are responsible for shipping arrangements and costs. Preview is Friday Oct. 14th, 2022 from 10am to 6PM and auction day. Gates open at 7Am on Sale Day. This is a LIVE ONSITE AUCTION WITH ONLINE BIDDING. For catalog, pictures, and more auctions www.vanderbrinkauctions.com
The Milan Collection
Randy & Deb Milan- Owners
VanDerBrink Auctions, LLC
Yvette VanDerBrink- Auctioneer
605-201-7005 or 507-673-2517
For Pictures, Video, Catalog, and more auctions……. www.vanderbrinkauctions.com
Looking to have an auction, sell your Collection, Land, or working with an Estate…
We want to work with you!
View Auction Results