The Amazing Bob Regehr Collection! 140 plus Vehicles! 20-1932 Fords, Corvettes, Camaros & More!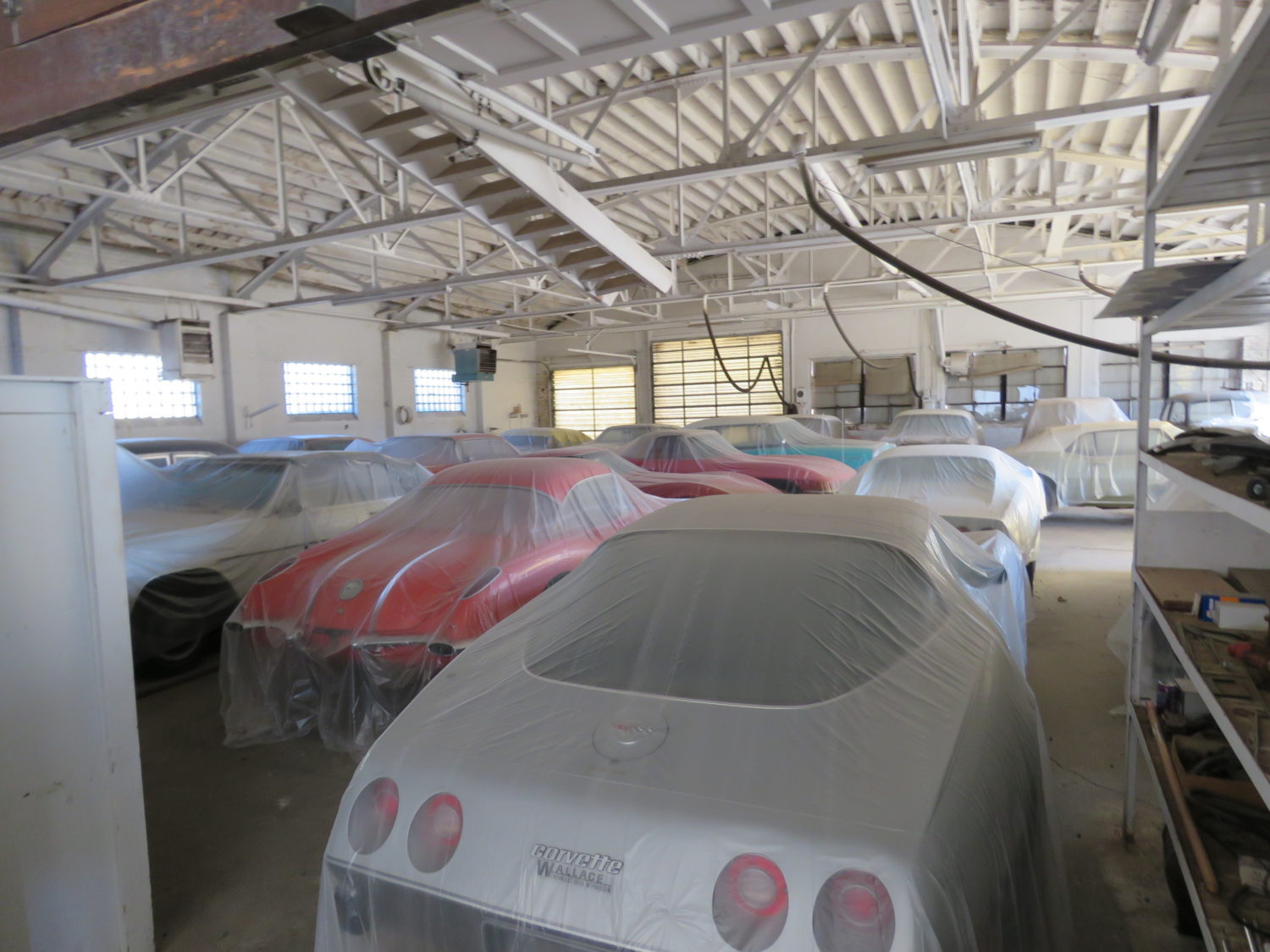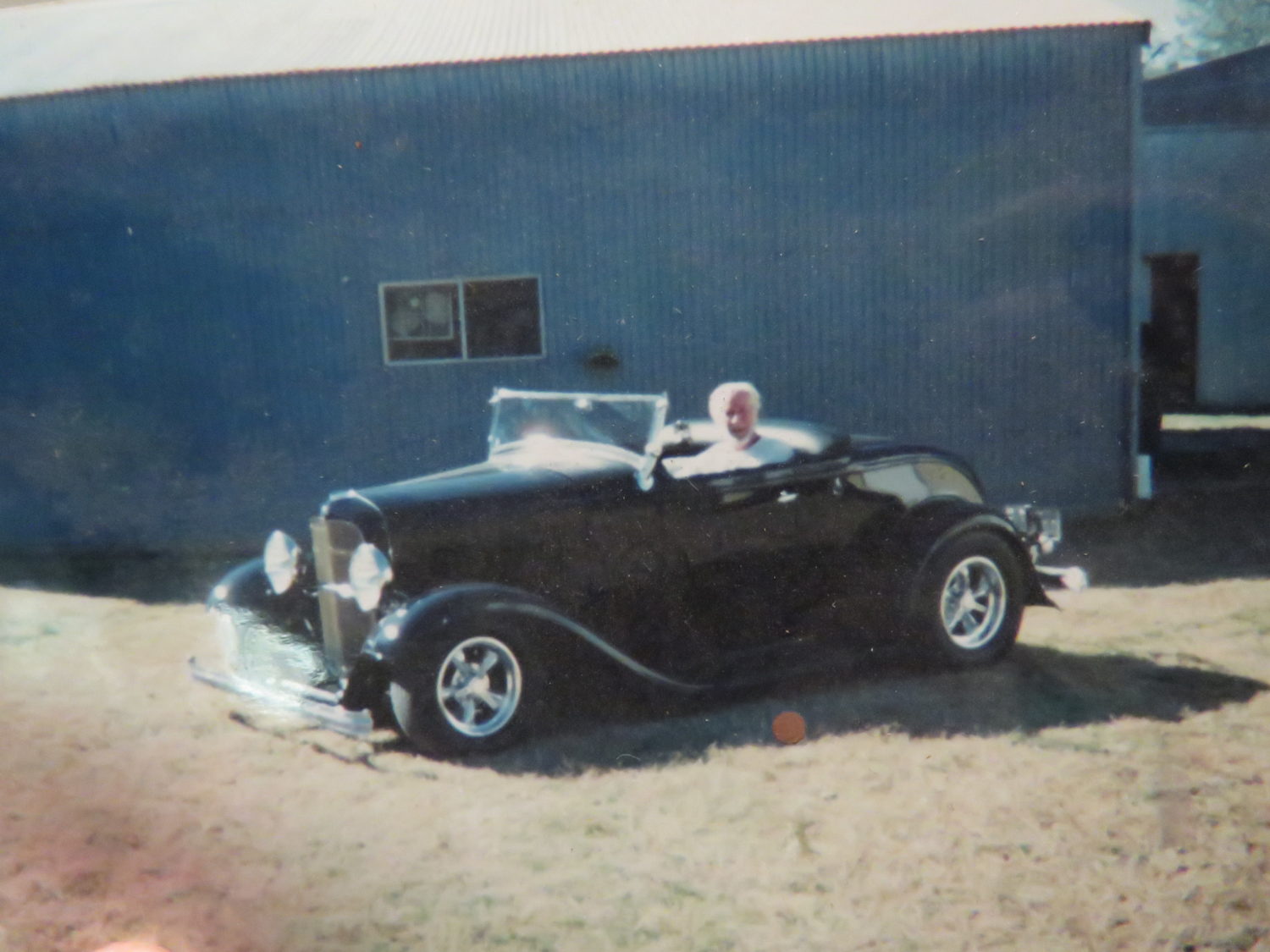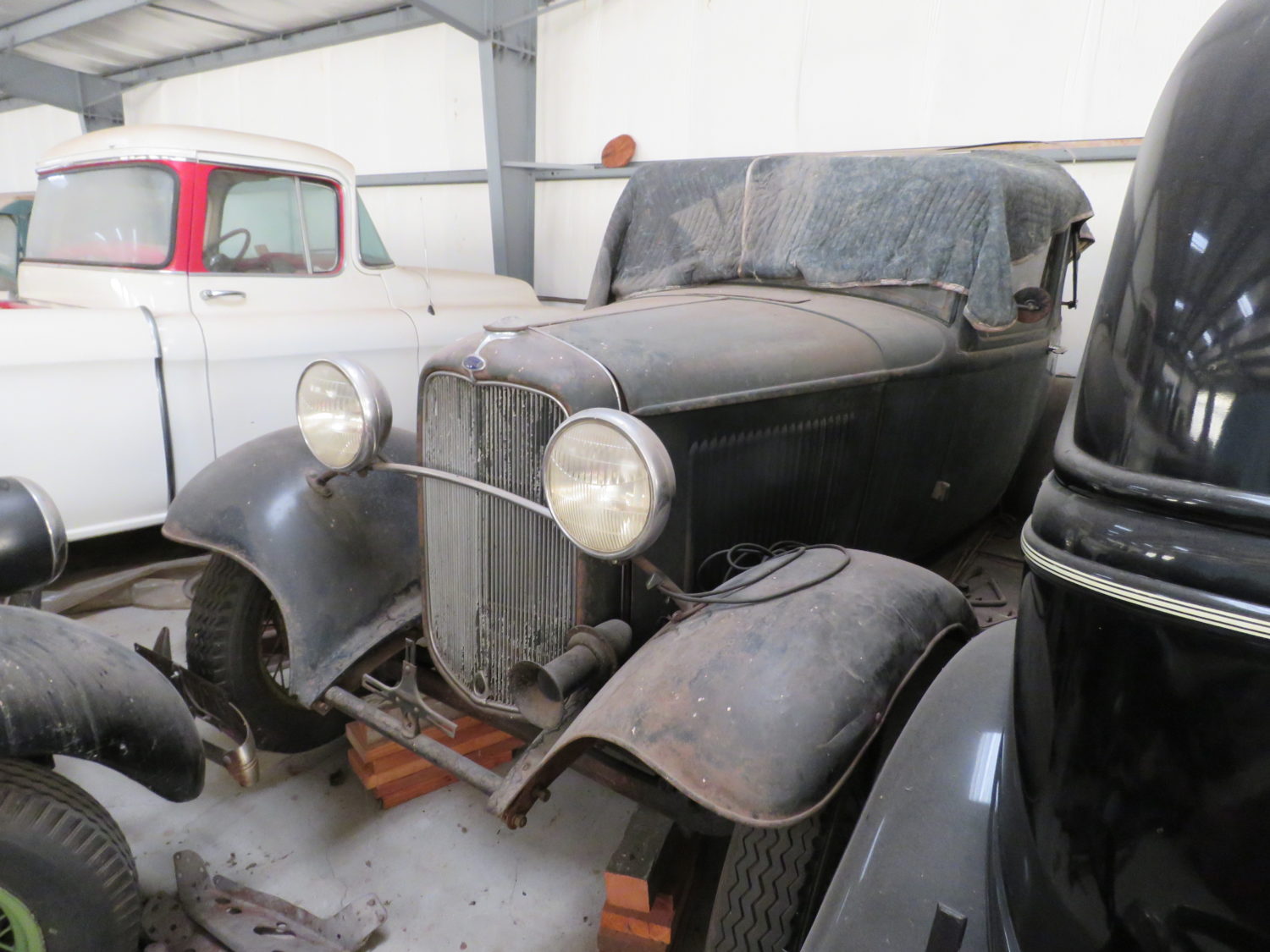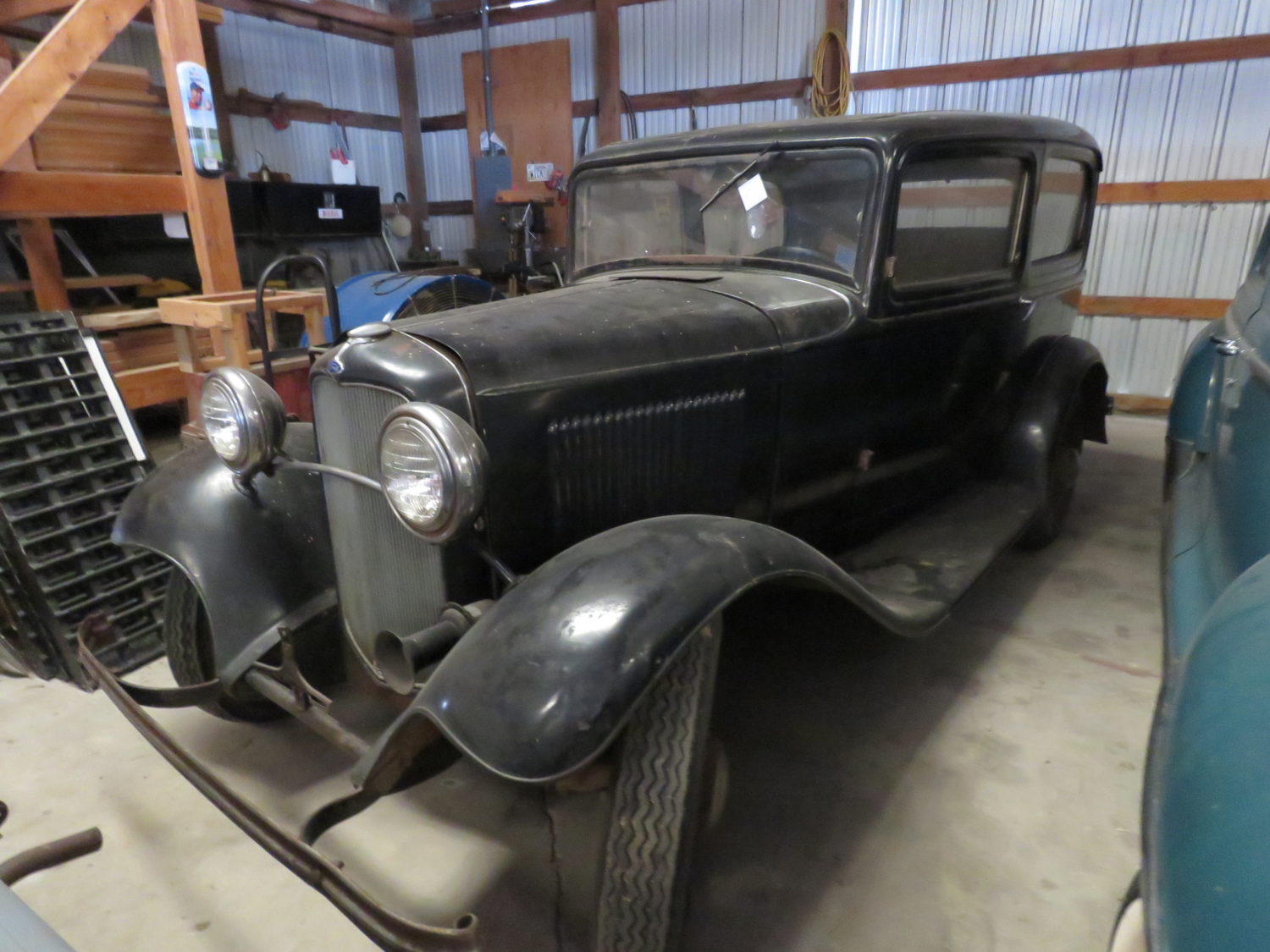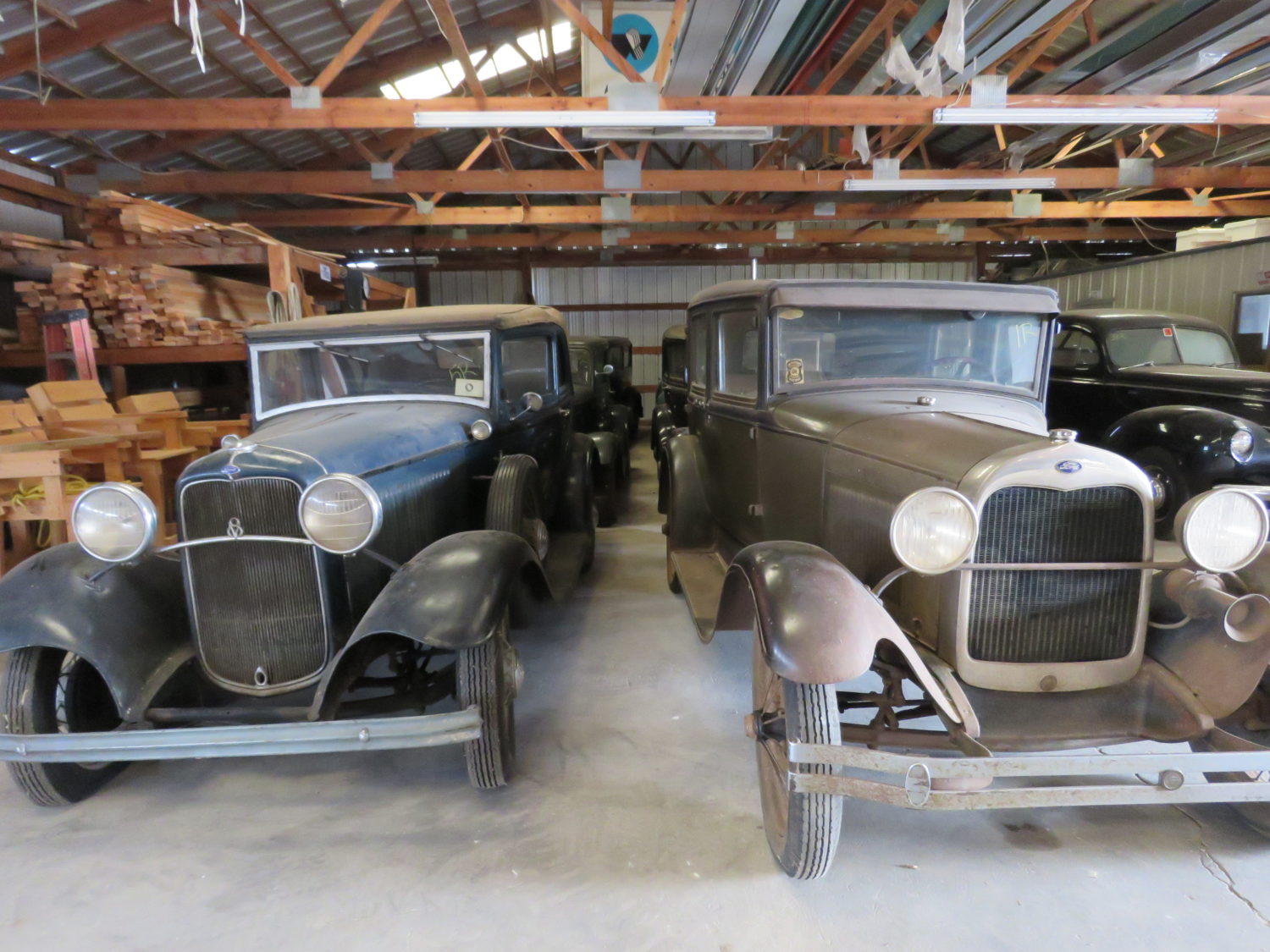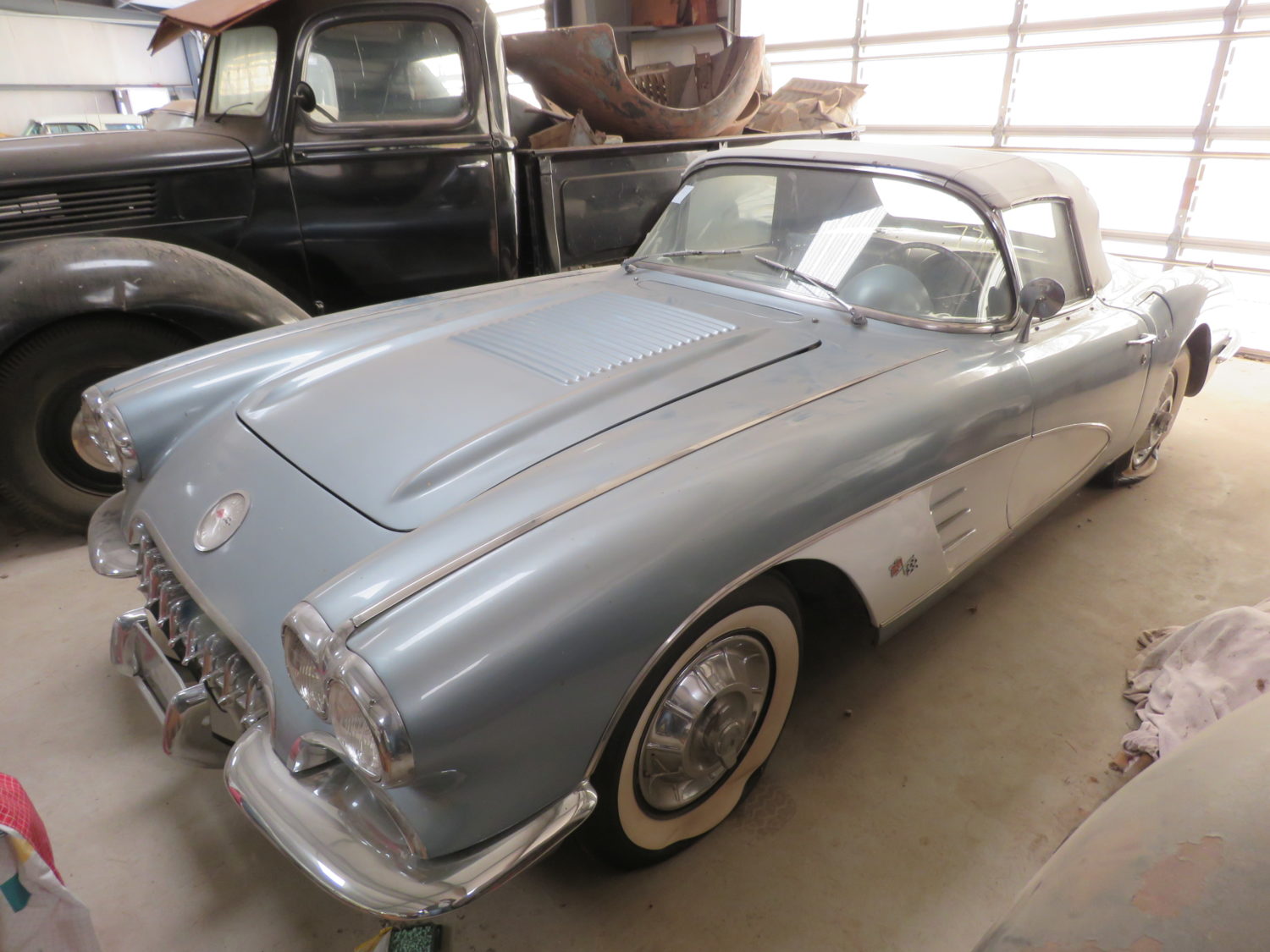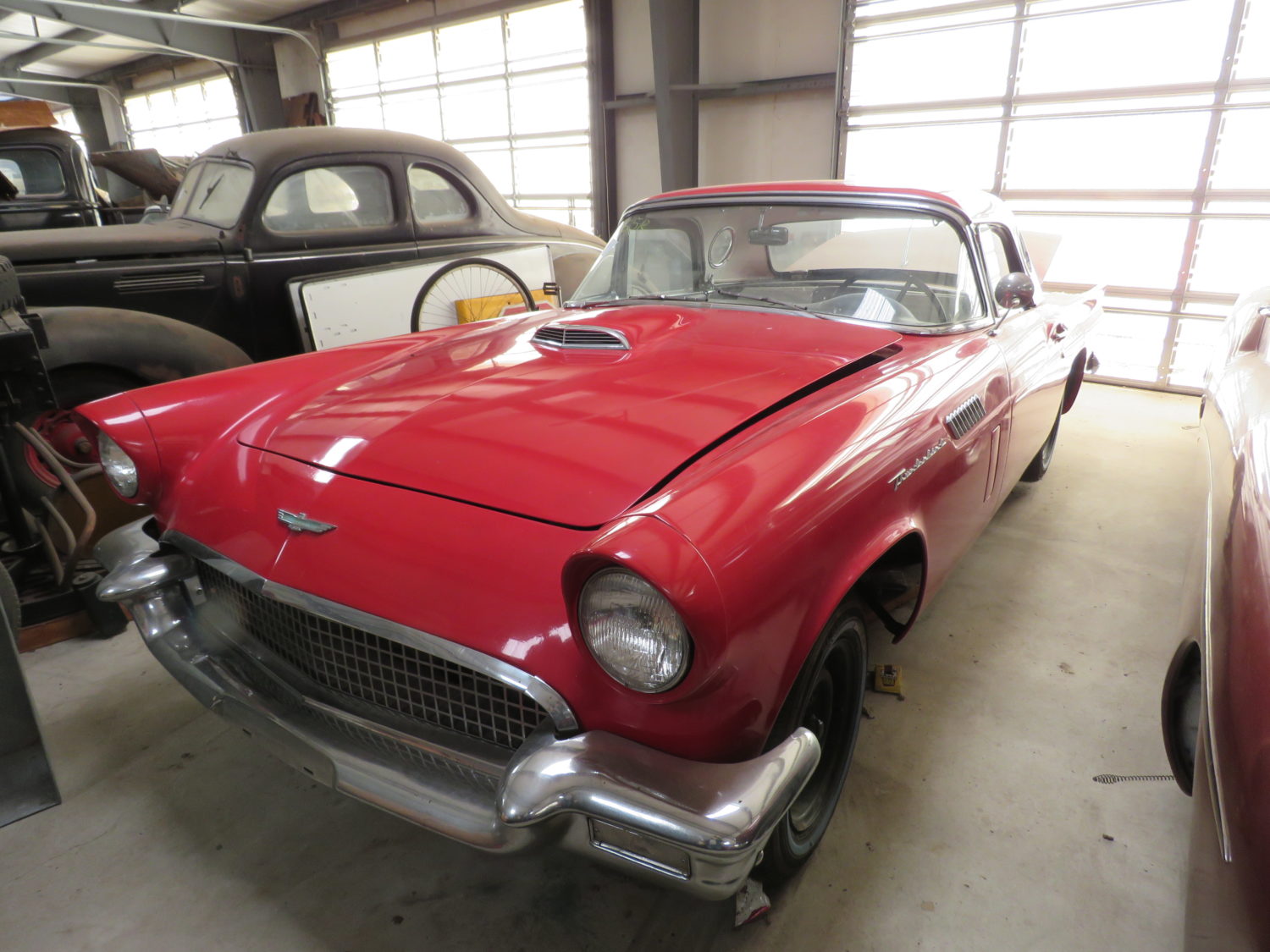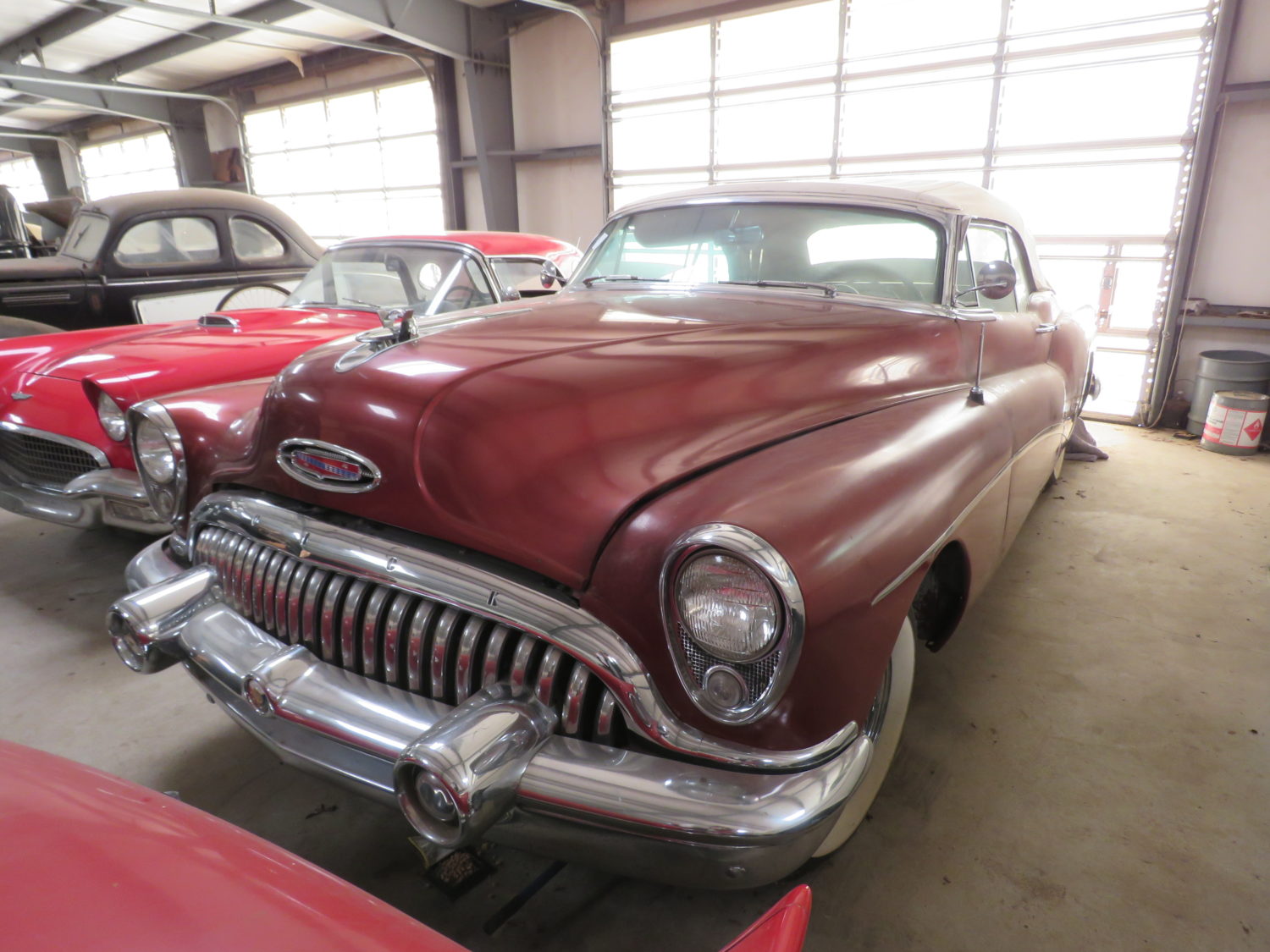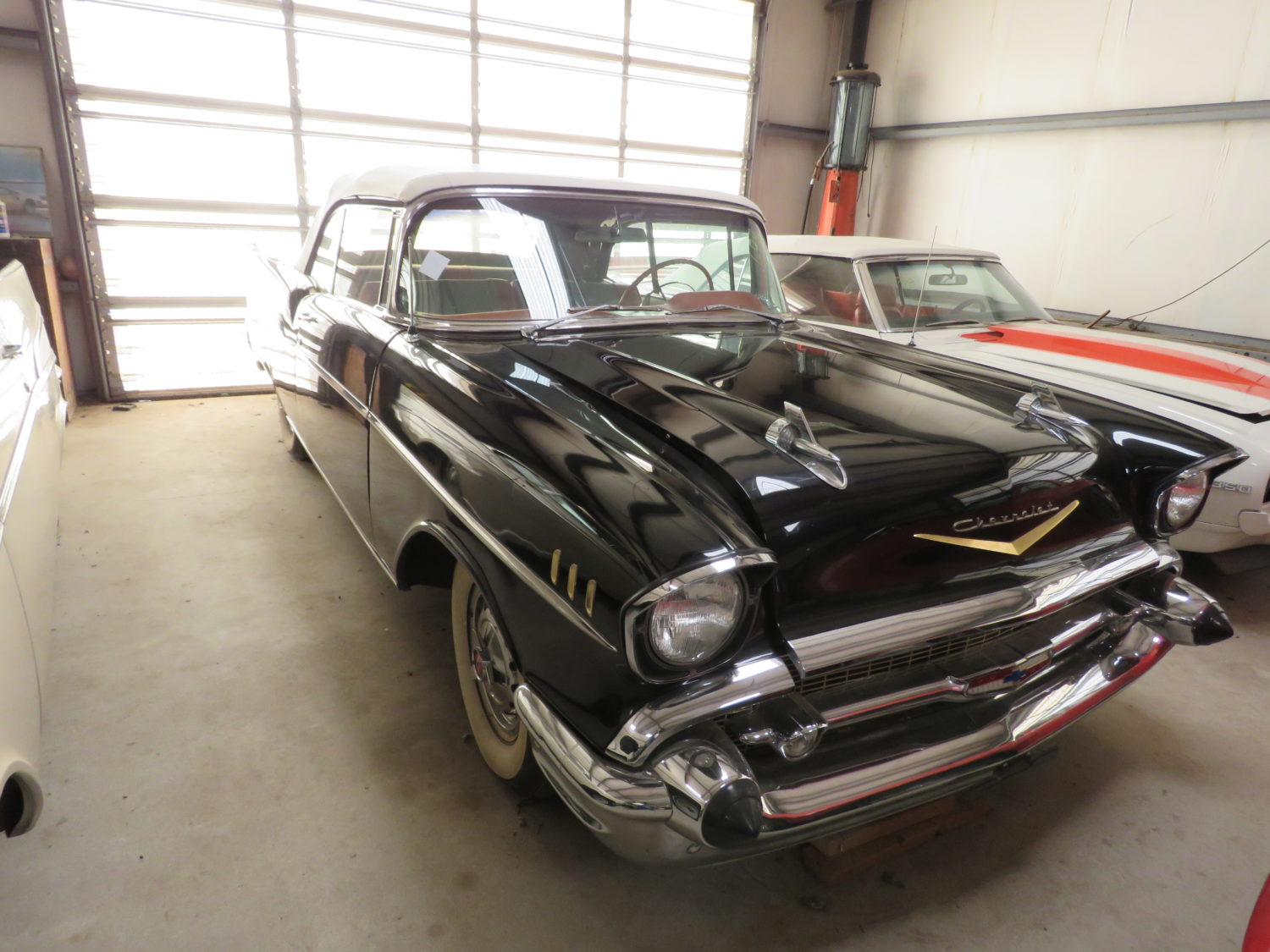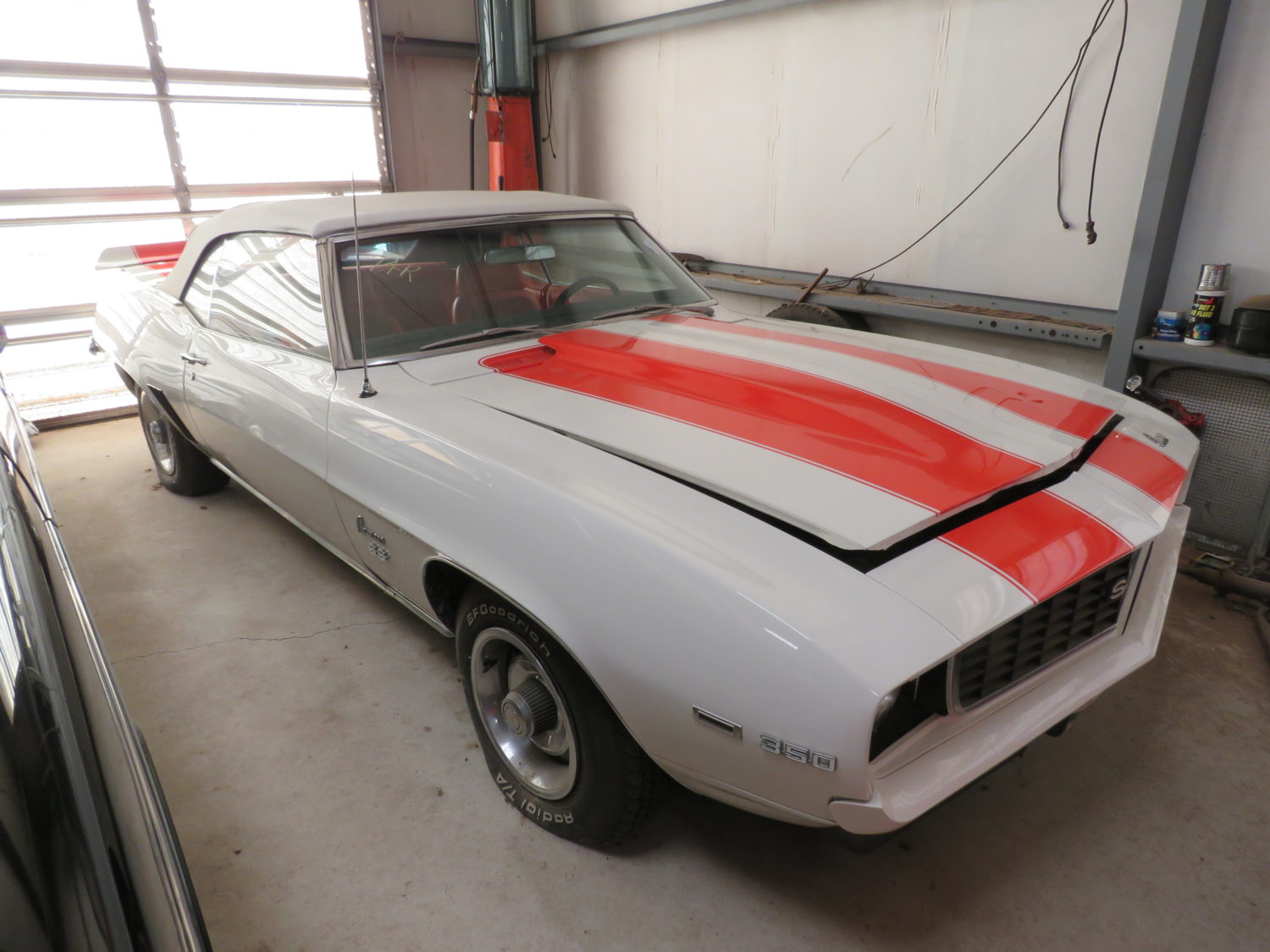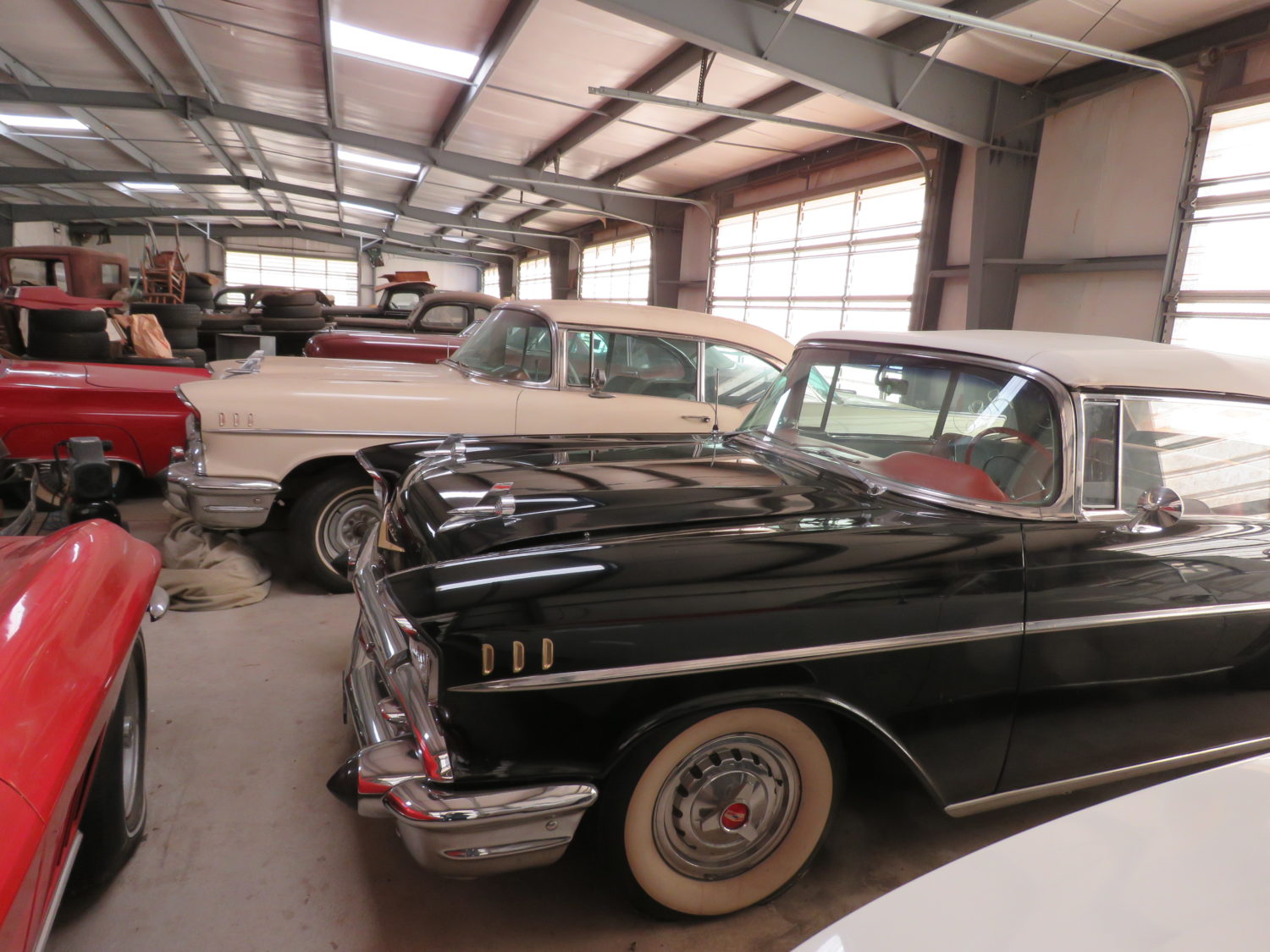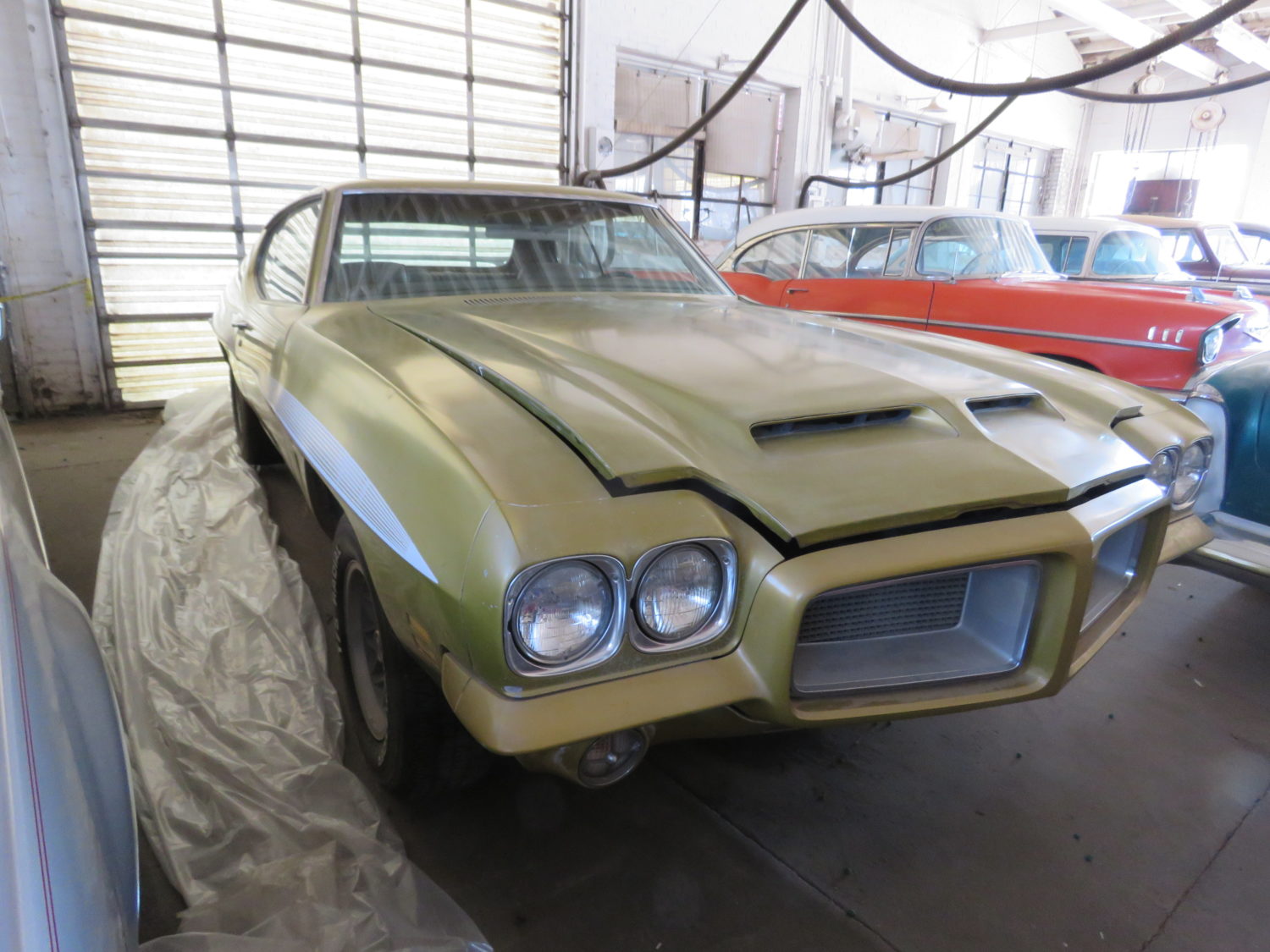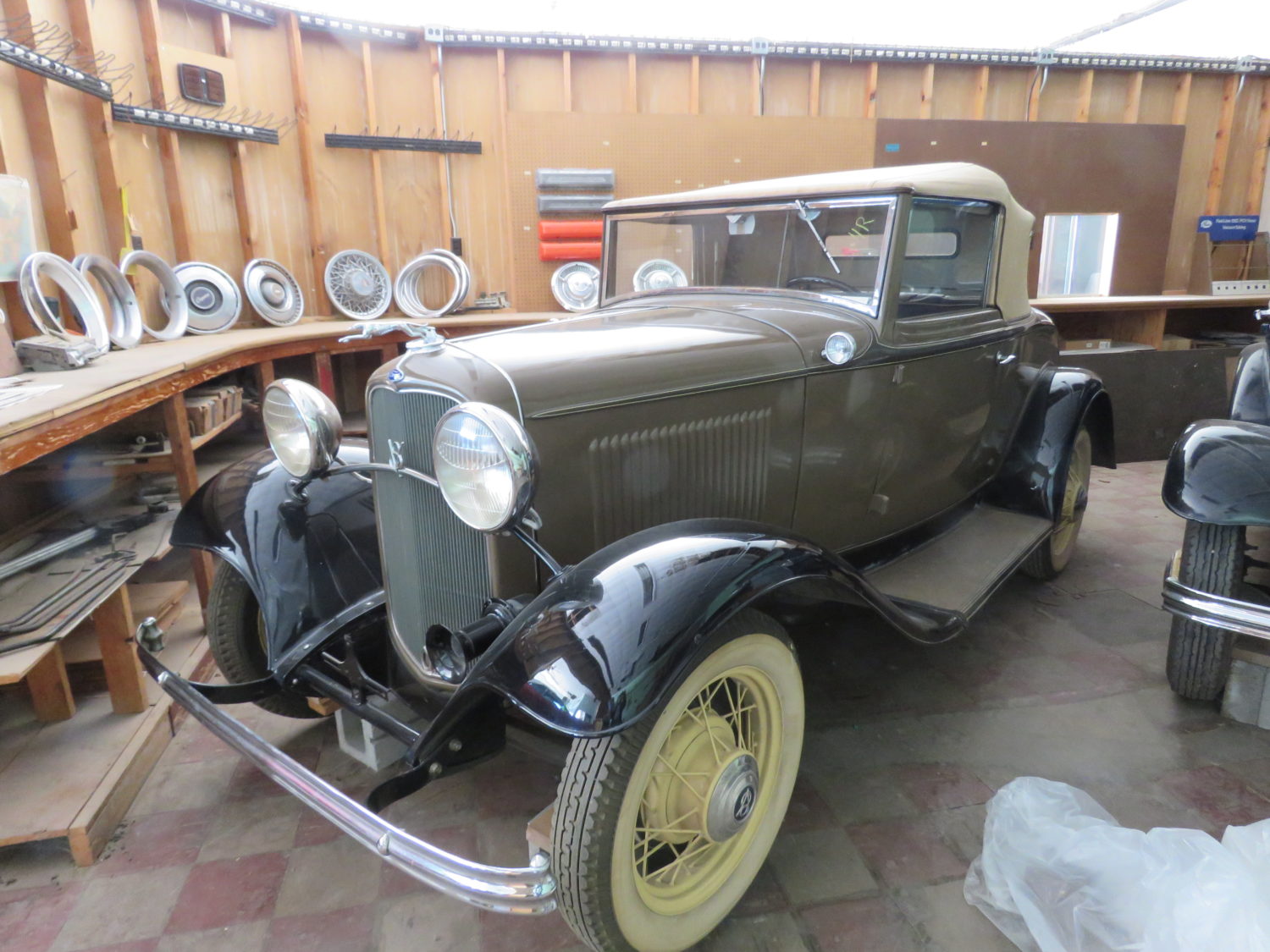 Bob Regehr loved collecting cars. After business Success, he created an astounding collection of 140 plus vehicles. There is everything from Camaros, Corvettes, 1950's GM cars, Ford and one of this favorites 1932 Fords. There are nearly 20 1932 Fords in this collection! The collection was featured in Hotrod Magazine in 2009. Watch for details. https://www.hotrod.com/articles/hrdp-0905-bob-regehr-car-collection/
Open house details
Friday- October 25th, 2020 from 10am to 6PM
Important Links & Downloads
Description
THE AMAZING BOB REGEHR COLLECTION
APPROX. 140 COLLECTOR CARS! VINTAGE FORD PARTS-ANTIQUE TRACTORS & MORE!
20 1932 FORDS, 1953 BUICK SKYLARK CONV. & MORE AMERICAN CLASSICS
SATURDAY, OCTOBER 24TH, 2020 AT 9AM
KANSAS STATE FAIR GROUNDS- 2000 N. POPLAR ST. HUTCHINSON, KANSAS, 67502
VanDerBrink Auctions and the Regehr Family are pleased to bring you the amazing Bob Regehr collection auction. Bob loved cars and dreamed of owning that sweet 1932 Ford ride. Bob always had an eye for business. In 1968, he had a brilliant idea that would launch his fortune and collection. Bob took a trampoline, put a cover over it and called it "The Moon Walk". He took it to the World's fair and it was an instant hit with the kids. He sold his first 2 units and started a successful business to fuel his passion for old cars. The collection and his family grew. The kids would wax the cars and Bob would tell them, "Don't Sweat on the Chrome!". Bob's favorite was 1932 Fords and the collection is filled with all makes and models including 2 Rare 1932 B400 2dr Convertible Sedans. But it's not only Fords, but Chevrolet, Buick, Pontiac, and there wasn't a car Bob didn't like. Mr. Regehr passed away and the family will sell the entire collection. It's an amazing opportunity for you and you won't want to miss this auction!
Be on time! You won't want to miss this fabulous auction event!
PLEASE WATCH THE WEBSITE FOR UPDATES OR REQUIREMENTS REGARDING COVID-19
BOB REGEHR COLLECTION- SEE WEBSITE FOR COMPLETE LISTING!
FORD:
1929 Ford Model A 4dr Sedan, 1929 Ford Model A Phaeton Project, 1929 Ford Model A Roadster Pickup, 1930 Ford Model A 2dr Sedan, RARE 1 of 884 1932 Ford B400 2dr Convertible Sedan, RARE 1 of 884 1932 Ford B400 2dr Sedan Convertible, RARE 1932 Ford Cabriolet , Rumble Seat, 1932 Ford Sport Coupe, 1932 Ford 5 Window Coupe, 1932 Ford Tudor Sedan, 1932 Ford 4dr Sedan, 1932 Ford Phaeton -Right Hand Drive- British Empire, 1932 Ford Model B Pickup, 1932 Ford 4dr Phaeton Project, 1932 Ford Hi-Boy Fiberglass Hotrod, 1932 Ford Phaeton Fiberglass Hotrod, 1932 Ford Tudor Sedan Project, 1932 Ford 4dr Sedan, 1932 Ford frames, 1933 Ford 4dr Phaeton, 1934 Ford 4dr Sedan, 1934 Ford Tudor Sedan, 1934 Ford Firetruck, 1935 Ford 4dr Suicide Standard Sedan, 1936 Ford 4dr Suicide Sedan, 1936 Ford 5 Window Coupe- Vintage Hotrod, 1936 Ford Tudor Sedan, 1936 Ford Tudor Sedan, 1936 Ford 4dr Sedan, 1936 Ford Tudor Sedan, 1937 Ford 2dr Slant back Sedan, 1935 Ford Pickup, 1935 Ford 1 ½ ton Truck, 1940 Ford 1 ton pickup, 1939 Ford Standard Business Coupe, 1940 Ford Standard Coupe, 1940 Ford Deluxe Coupe-Vintage Hotrod, 1940 Ford Deluxe 4dr Suicide Sedan, 1940 Ford Deluxe 4dr Suicide Sedan, 1941 Ford Deluxe Tudor Sedan, 1951 Ford 2dr Sedan, 1949/50 Ford Sedans, 1946 Ford Pickup, 1946 Ford Super Deluxe Convertible, 1947 Ford Super Deluxe Tudor Sedan, 1953 Ford Station Wagon Project, 1953 Ford Victoria 2dr HT, 1955 Ford Victoria 2dr HT, 1956 Ford Victoria 2dr HT, 1961 Ford Falcon 2dr Post-9,999 miles! 1957 Ford "E" Bird thunderbird Roadster, 1957 Ford Thunderbird Roadster, 1967 Ford Mustang Coupe, 1988 Ford Mustang GT Convertible, 5.0, 1968 Ford Torino GT convertible, 1968 Ford LTD 2dr HT, and more… MERCURY/LINCOLN: 1940 Mercury 2dr Sedan "The Easter Egg", 1947 Mercury Project, 1947 Lincoln Continental 2dr Coupe- V12, 1969 Lincoln Mark III Continental, 1973 Lincoln Continental Mark III, 1956 Lincoln Mark II Coupe Project, ..
CHEVROLET:
1935 Chevrolet Standard 2dr Sedan, 1955 Chevrolet Nomad 2dr Wagon, 1956 Chevrolet Nomad 2dr Wagon, 1958 Chevrolet Nomad Wagon, 1955 Chevrolet Cameo Pickup, 1957 Chevrolet Belair 2dr HT, 1957 Chevrolet Bel Air 2dr HT, 1957 Chevrolet Bel Air 2dr HT, 1957 Chevrolet 210 2dr Post, 1957 Chevrolet Bel Air Convertible, 1957 Chevrolet 4dr Sedan, 1958 Chevrolet Biscayne 2dr Sedan, 1958 Chevrolet Impala 2dr HT Project, 1959 Chevrolet Impala 2dr HT, 1969 Chevrolet Indy Pace Car Convertible, 1968 Chevrolet SS Camaro Convertible, 1986 Chevrolet El Camino,1977 Chevrolet El Camino, CHEVROLET CORVETTES: 1956 Chevrolet Corvette Roadster, 1958 Chevrolet Corvette Roadster, 1958 Chevrolet Corvette Fuelie Corvette Roadster, (now V8, 2-4bbl), 1964 Chevrolet Corvette Stingray Roadster, 1967 Chevrolet Corvette Stingray Coupe, 1970 Chevrolet Corvette Stingray Coupe, 1972 Chevrolet Corvette Stingray 454 Coupe, 1978 Chevrolet Corvette L82 Silver Anniversary Coupe, 8505 miles!, 1965 Chevrolet Malibu SS Convertible, …
PONTIAC:
1958 Pontiac Bonneville 2dr HT, 1967 Pontiac Catalina Convertible, 1964 Pontiac Catalina 2dr Post, 1972 Pontiac GTO Coupe,
BUICK/OLDSMOBILE: RARE 1953 Buick Skylark Convertible, Original and under 40K miles!1 of 1690 made! 1960 Buick LeSabre Convertible, 1972 Buick Riviera Coupe, 1964 Oldsmobile Starfire 2dr HT,
CADILLAC: 1941 Cadillac Project, 1955 Cadillac Coupe DeVille 2dr HT, 1956 Cadillac Coupe DeVille 2dr HT, 1956 Cadillac Coupe DeVille 2dr HT, 1960 Cadillac Coupe DeVille 2dr HT, 1960 Cadillac Series 6200 Convertible- Beautiful! 1965 Cadillac Sedan DeVille 4dr HT, 1966 Cadillac DeVille convertible,
PLYMOUTH/DODGE:
1934 Plymouth Special Deluxe 2dr Sedan, 1934 Plymouth 4dr Sedan, 1947 Plymouth Special Deluxe 4dr Sedan, 1955 Dodge Coronet 2dr HT, HEMI,
KIT CAR-DRAG CAR- OTHER:
1936 Auburn Boat tail Speedster Kit car, 460 Lincoln V8, Fiberglass, 1970 Plymouth CUDA Drag Car- Pro-Street! 1979 Ferrari 308 GTS Pin Farina, 1959 Nash Metropolitan Coupe, 1983 GMC Caballero, 1973 Jaguar XJ6 4dr Sedan, 1950 Packard Deluxe 4dr Sedan, 1960's Volkswagen Beetle, Jaguar X16 4dr Sedan, and more.
1932 FORD AND EARLY FORD PARTS, CORVETTE PARTS, AND MORE! GRILLS, VINTAGE FINNED BOAT, TOYS AND MORE!
ANTIQUE TRACTORS: N Series Ford Tractors, H Farmall tractor, B Farmall Tractor, Doodlebug Tractor, MORE!
THIS IS AN AMAZING COLLECTION- BE ON TIME- YOU WON'T WANT TO MISS A THING!
TERMS: Cash, Check Must have Proof of Funds, Credit Card with Fee- Onsite Only. 9% Buyer's Premium onsite & Online. Online payment is money wire or Verified Funds. There is a $10.00 Fee for Bidder Number- NON-REFUNDABLE onsite and Online. Payment in full day of sale. Online buyers wire on Monday or can pay in person and pick up for 4 days. After that Vehicles will be towed and buyers will pay $50.00 tow fee and applicable storage. Please make arrangement for Pick up and Removal. All items are sold AS IS and ALL SALES ARE FINAL. NO Loading till paid and after noted time by auctioneers. Per Covid 19- masks are recommended, but not required at this time. We will have wash stations, and concession, and restrooms. Everyone is welcome. If you are not comfortable coming, we have online bidding available for you. Please watch website for updates. This is a fabulous collection and hope to see you there or happy online bidding.
THE BOB REGEHR COLLECTION
KELLY GRABER- TRUSTEE/EXECUTOR
VanDerBrink Auctions, LLC
Yvette VanDerBrink- Auctioneer
605-201-7005 or 507-673-2517
For Online Bidding, Catalog, Video, and more auctions… www.vanderbrinkauctions.com