A Little Auction Etiquette, Please….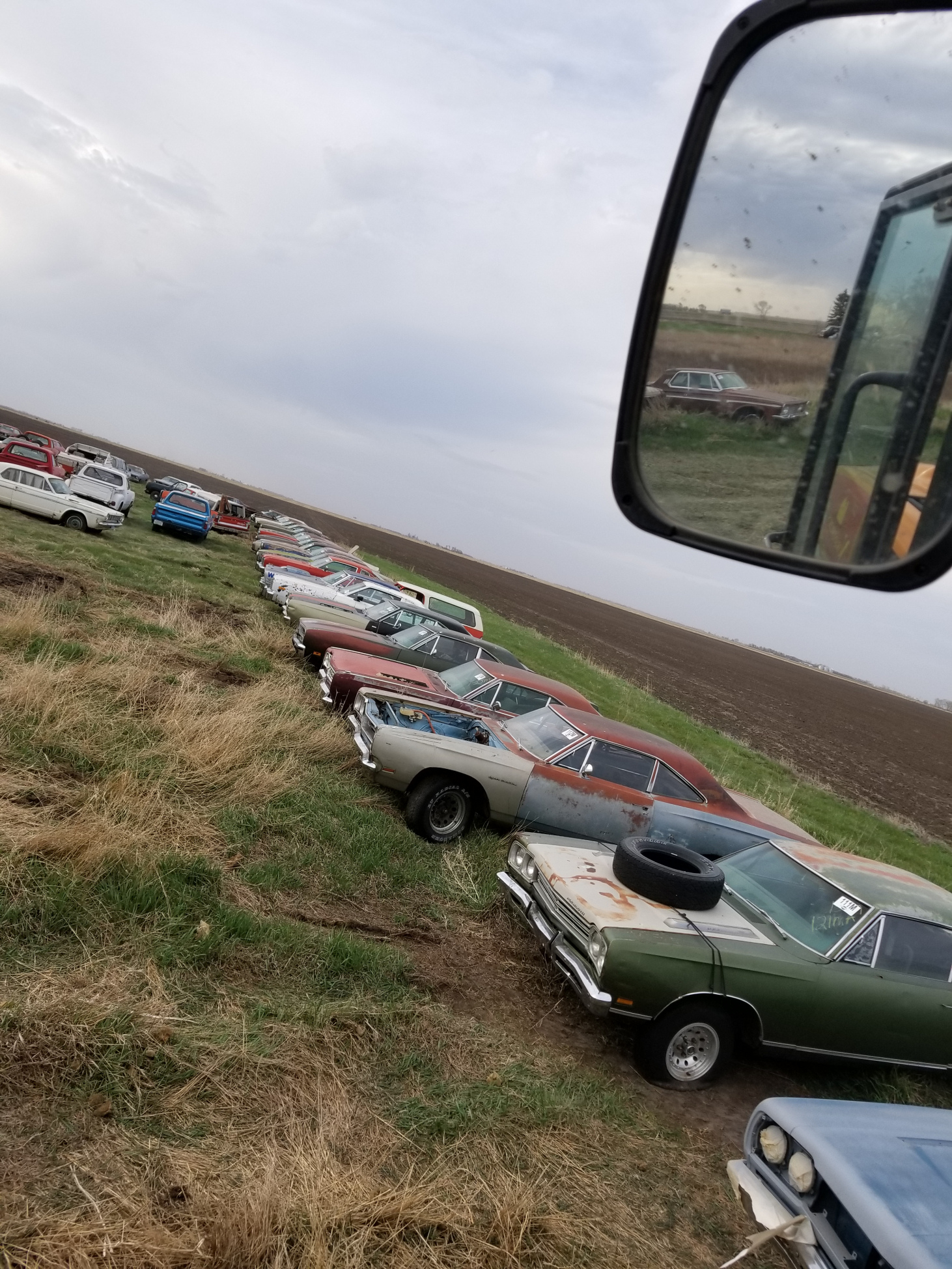 A Little Auction Etiquette Reminder- VanDerBrink Pet Peeve..
I work with a lot of wonderful families and equally fun collections. We spend a lot of time and many dollars on preparation, advertising, and getting ready for the bidders. This summer, 2018, we had some auction that had amazing inventory. I work hard to build up the excitement, tell the story, and working up to a successful sale for my seller. This summer I had a man remind me it's time to review some auction etiquette. Just a little reminder. 1. Too Drunk at an Auction is not good for you or anyone. Your bids are still valid, even if you don't remember bidding and no, I won't hold your beer while you get your number. 2. Please review the information, ask questions, and look at the auction items. You are responsible for all your bids. There are no returns, and we are not Walmart! 3. Get there early to get your bidding number and run sheet. 4. This is a Biggy. Park accordingly and don't block anyone in with your trailer. Think of others that may want to leave early. 5. Pay for your items promptly when you are done buying and make sure you have proper payment with docs. If you do all this you will have a great time and be ready to bid.
But this is where some people don't think of all the hard work, maybe it's an estate and the widow involved, and do something that brings out the bitch from deep within. I don't like to wear that hat often, but will if needed. My biggest pet peeve, it's a Biggy is the guys that bring a For Sale by Owner Car and no intention of being a bidder, but come to sell their car at my seller's auction. I know this happens, and I understand that we advertise well, and draw people, but I feel it's unethical, and wrong. Now mind you, I don't mind being ½ mile away, in town, and well, just not right in front of my sale or in our parking lot!
This summer was a case of one of the worst offenders that I've seen in 18 years. My widow owned 900 acres and both sides of the highway in South Dakota. The highway Patrol also told us, no parking along the side of the highway. Now this Ole' Boy must have left in the middle of night from North Dakota to beat it to hustle our auction. My husband was helping me with this sale and was driving my pickup and I was riding, and that's a shock. We come up to the farm and there is this guy leaning on a 1969 Red Roadrunner WAVING down, yes standing Waving down, my customers to stop and look at his car. He was in a field approach that my lady owned right in front of the farm. My husband pulled up and I told him to please move as this is private land and no parking. You can not have a For Sale by Owner car by our auction. Just move it down to the main Highway. Well, things escalated quickly and apparently, he felt a little lucky that day. He said call the cops Bixxch!, public access. Really, 7:15Am- and the B word. Game on. I'm not real lady like, so this is not a good wake up call. He started throwing more fire out of the box. Well, no more Ms. Nice. I called 911, and started giving a description of the car and man. They wanted the plate, he blocked it with his body. I got out and I went to the back of the car and read the plate. I asked him to move again, and this is where he went too far. I picked up a sign and was reading his phone number and he charged me, reached in my pickup, stole my purse and started running to his car. Growing up and living on a farm and moving a few transmissions in my day, I still had half the handle and jerked the purse back and him right to me. He was just about ready to take a move. I got my purse back to sit in the truck. This is when he spied my 6'4" big ole Dutch husband and backed off. The cops were listening to the whole tussle and called back and asked if I wanted to press charges. I said, "no- I just wants him to move ½ mile and now off the property!" I got to the farm and some of my Mopar buddies- Brad Harms and crew, that had helped, said "Yvette, what's all that about?" I said, "well, you guys know I work for my sellers and go the distance? Well this GM Gal just took one for the Mopar team and went around with the Road Runner Guy" They said, "Oh you met that guy with the 1969 Road Runner!" The Road Runner blew by and parked again up in her other field approach and yet another altercation with the family. The cops went flying by told him to move. He finally went across the highway and parked. I don't know if he sold that Road Runner. But honestly, this is unethical behavior to barge in on a sale without invitation. Asking goes along ways. Who knows, it maybe could have been added, if my widow said yes, and full commission and fees. But think of the seller, and well, just think a little bit. Would you be able to park a car with a big ole sign in front of Barrett Jackson? Would you be able to do that at a Mecum Auction, at the front door? Well, this is no different. Have a little respect, and please be a good, respectful bidder, and we'll get you a T-Shirt and have a grand time. Don't and well, I don't wan to "wear the hat!"