Auction Closed
Tractors, Farm Equipment, & More at Auction.. The Valley Springs Farm Liquidation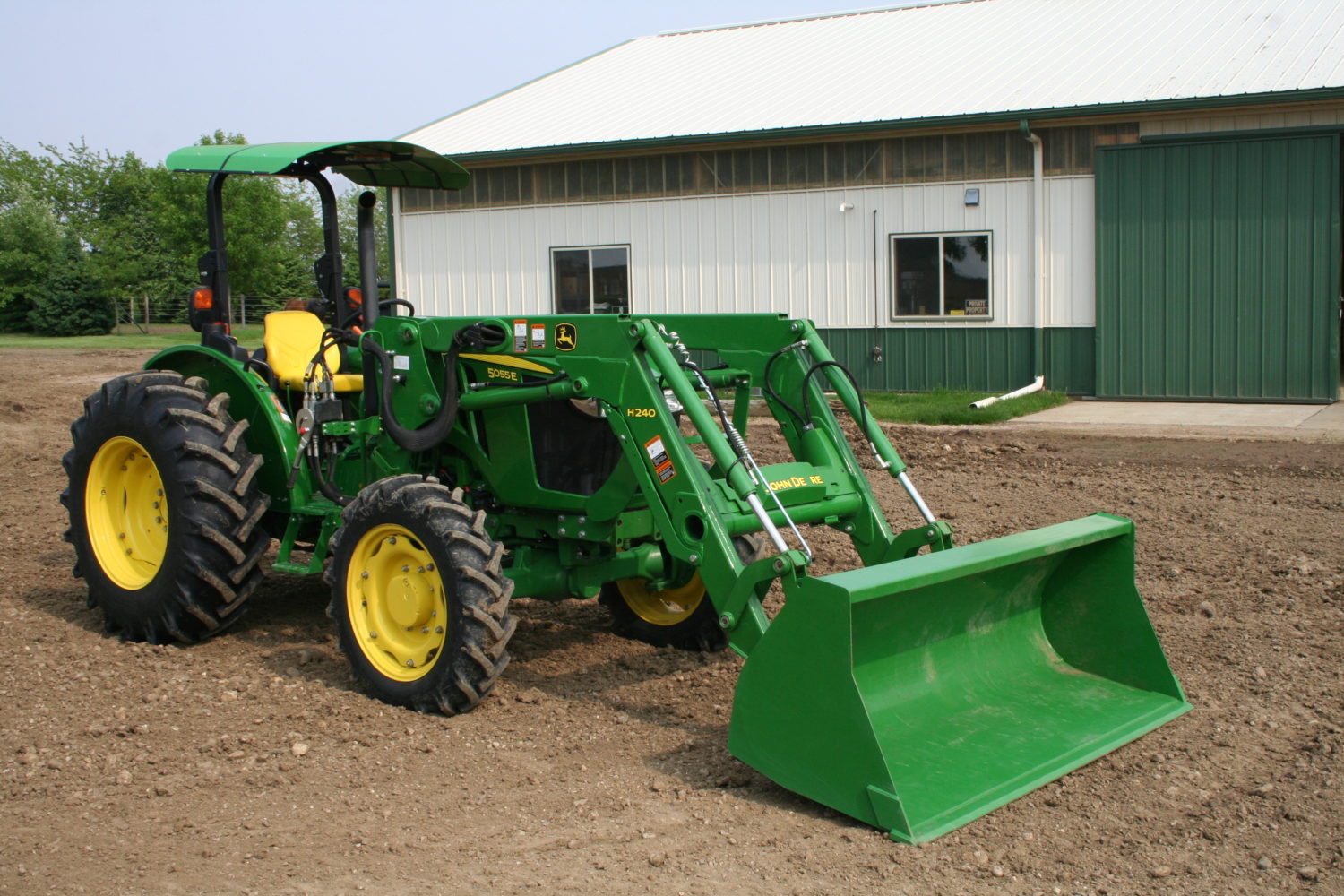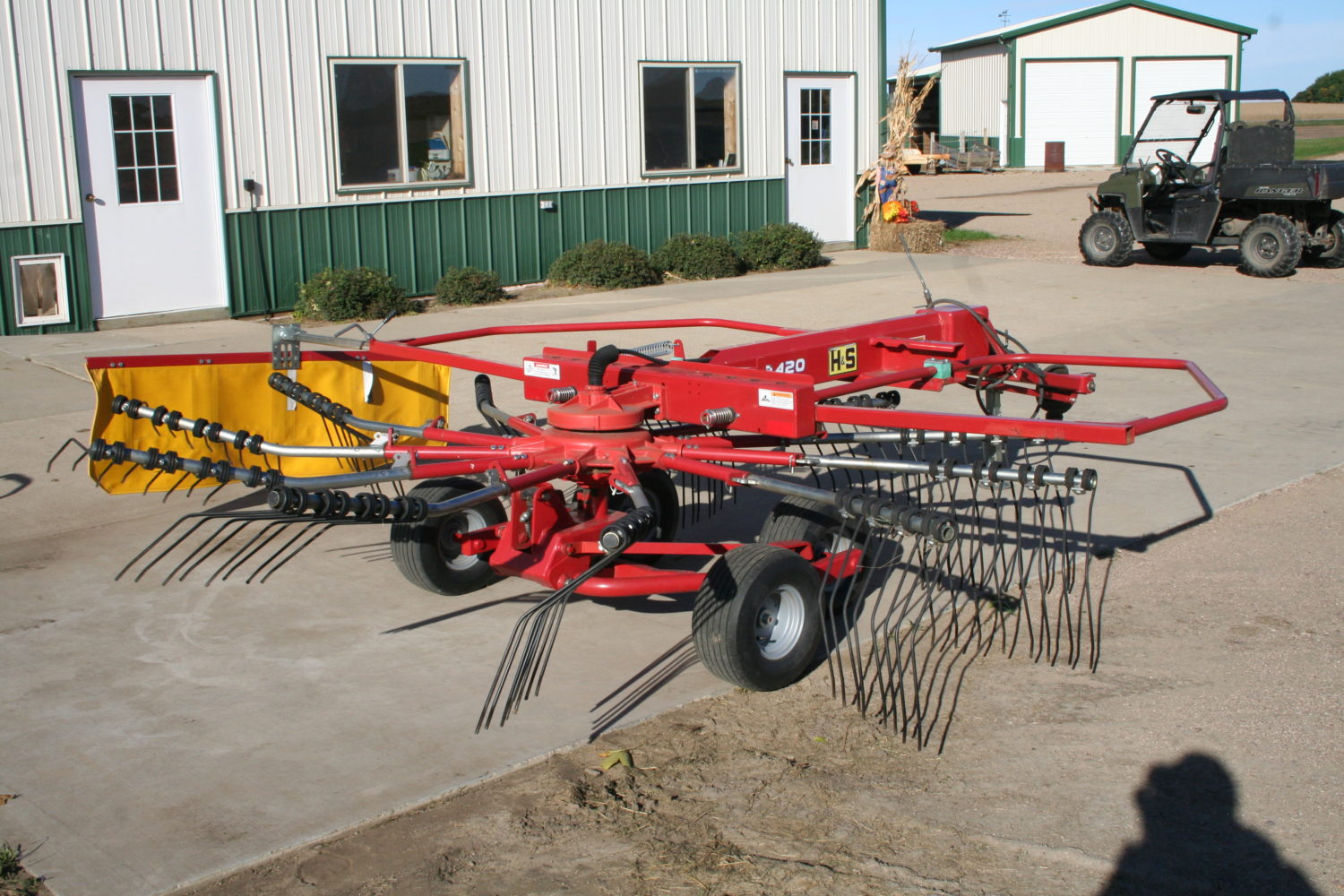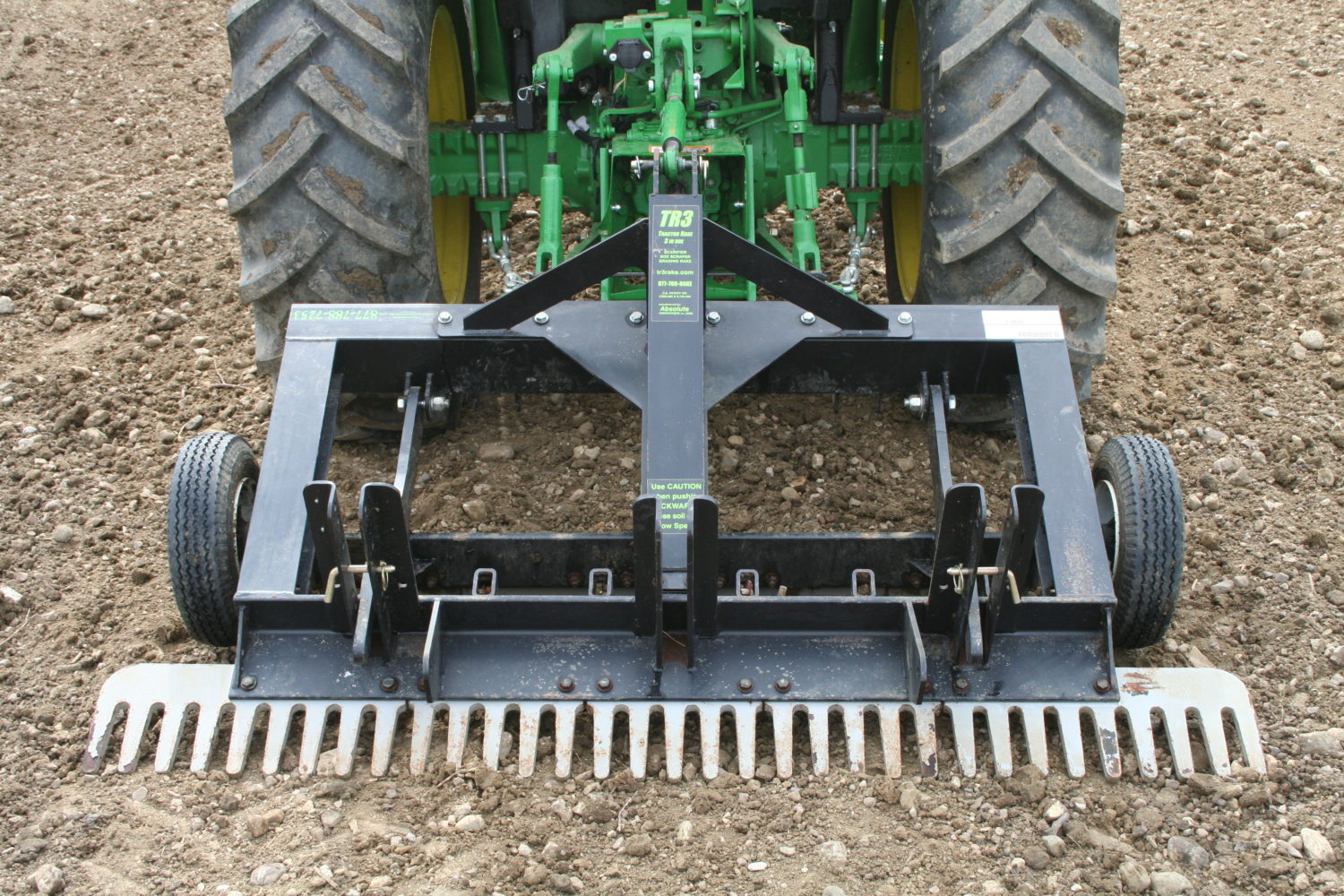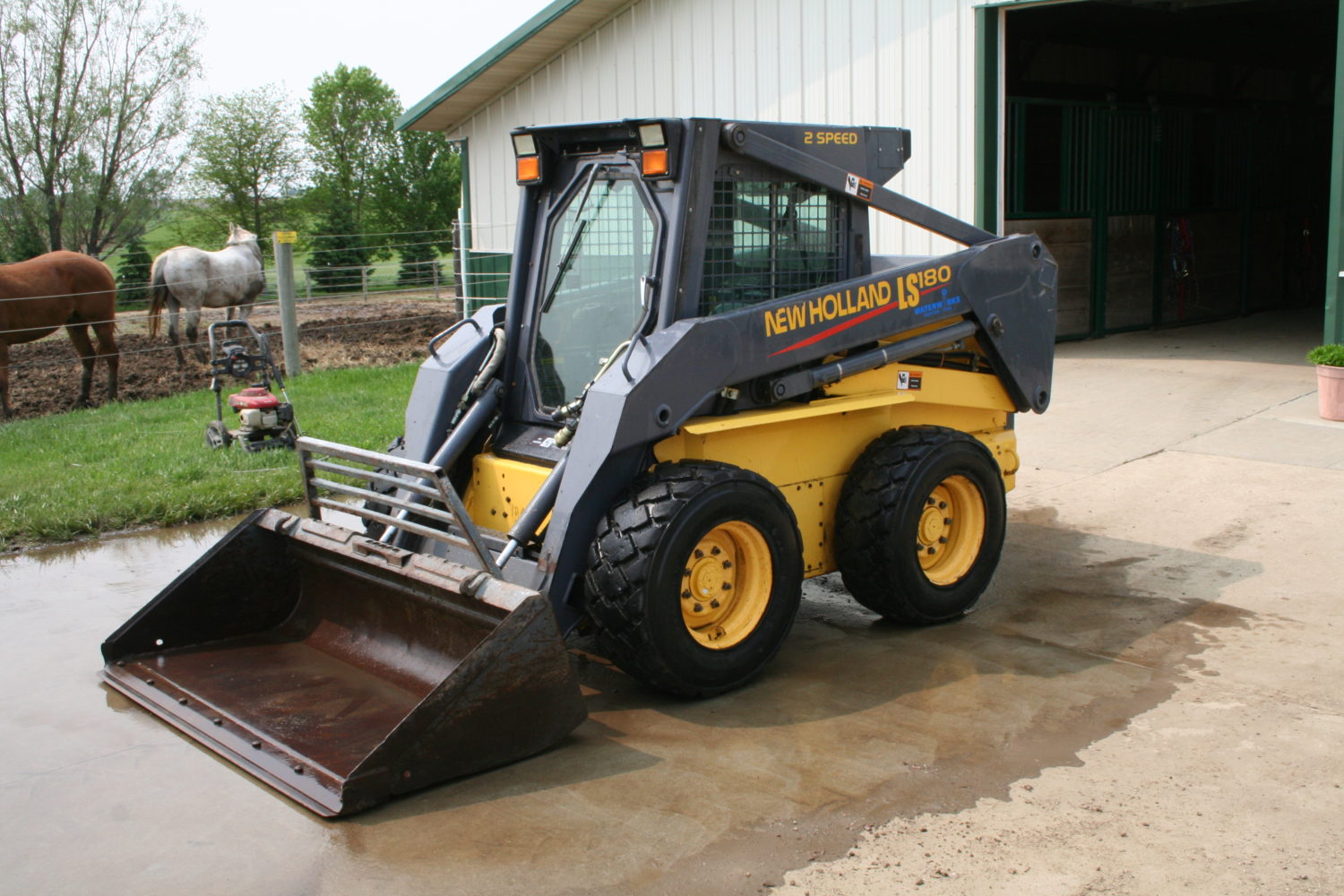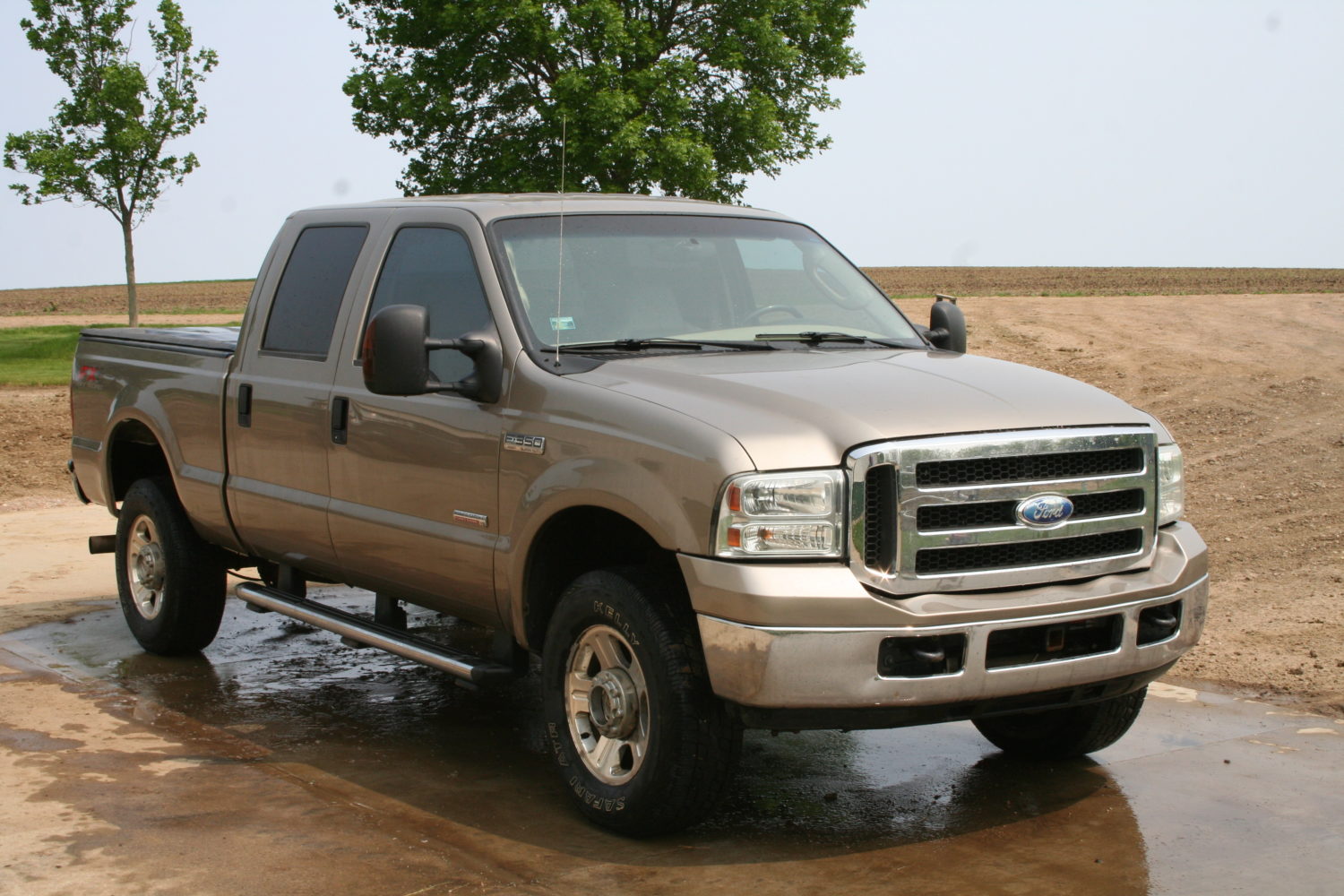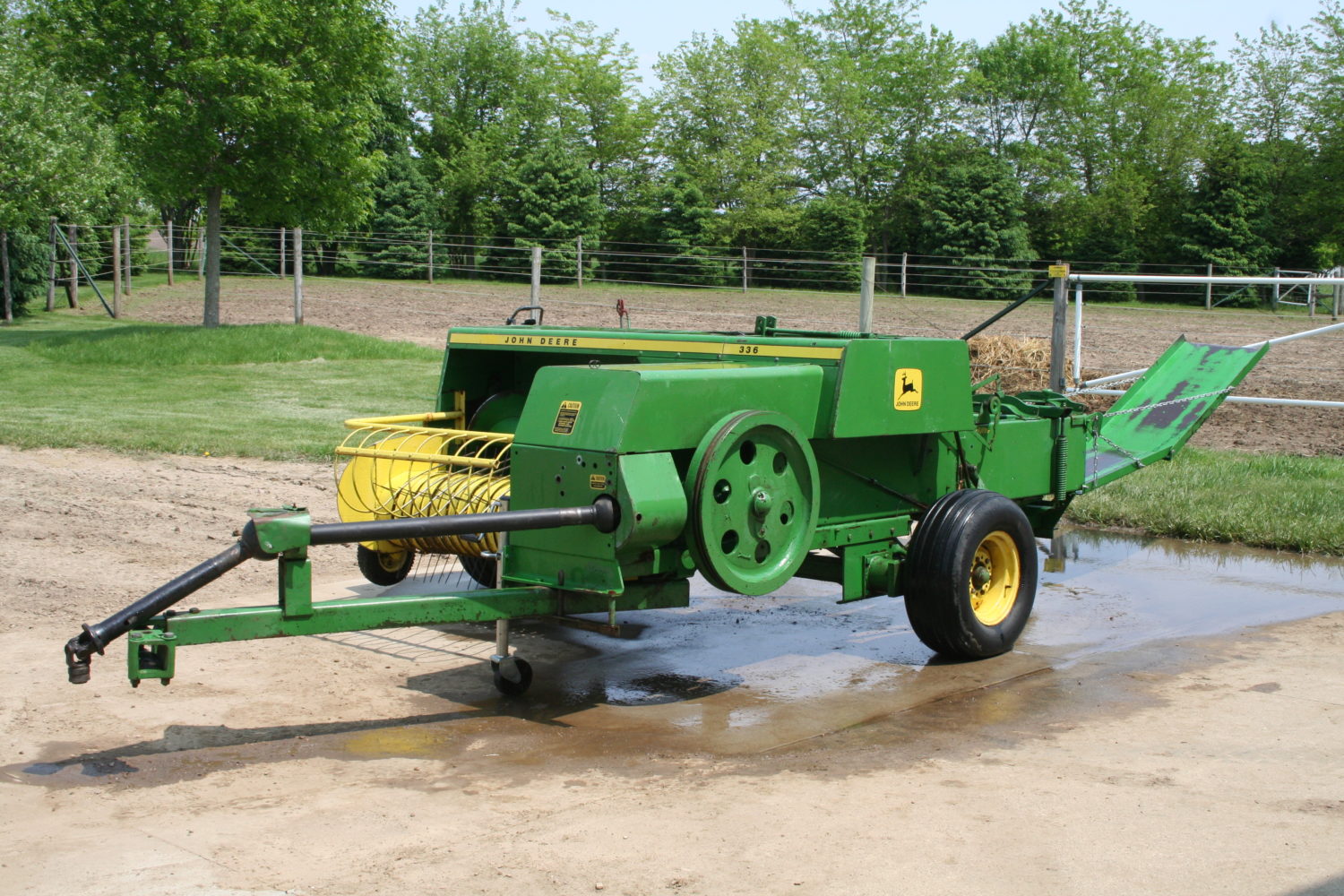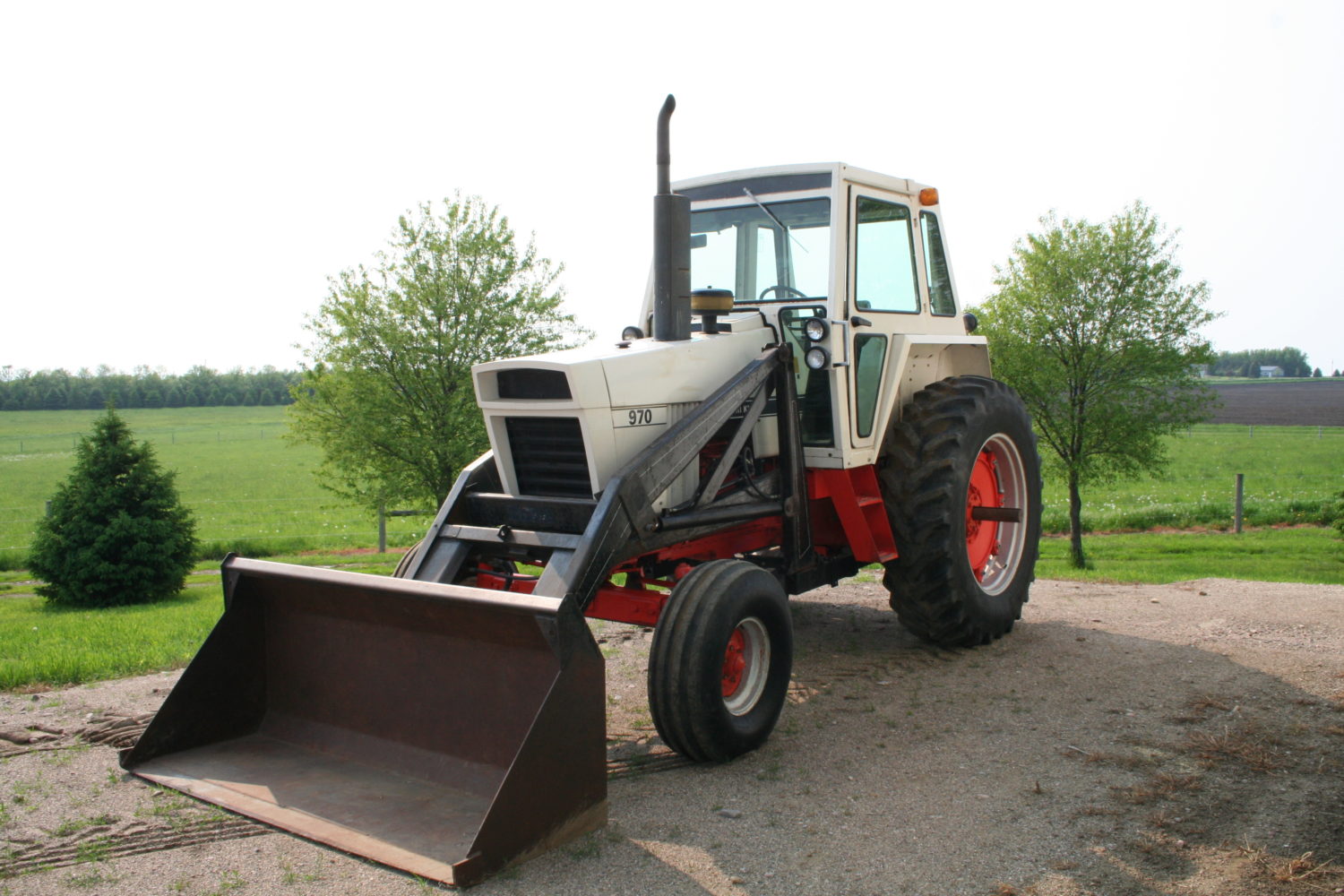 Status

This auction is over

Auction Type

Online, On-Site

Date

Thursday July 25, 2019

Time

11:00AM

Location

26422 487th Ave, Valley Springs, South Dakota 57068
Plan now to attend this wonderful Real Estate auction with tractors, vehicles, and farm/hay equipment to follow real estate.
Open house details
Preview for Personal Property is morning of the auction. Approx. 9:30am. Real Estate sells at 11am and personal property approx. 1:30PM
Open house for Farm- June 20th & July 8th 4-6PM.
Description
LIFE IS BETTER IN THE COUNTRY!
AMAZING APPROX. 73.81 ACRE VALLEY SPRINGS FARM AT AUCTION
THE VALLEY SPRINGS FARM & FARM EQUIPMENT AUCTION
THURSDAY, JULY 25TH, 2019 AT 11AM – ON THE FARM
26422 487th AVE, VALLEY SPRINGS, SOUTH DAKOTA 57068
FARM EQUIPMENT TO FOLLOW REAL ESTATE SALE-FARM EQUIPMENT APPROX. 1:30PM
Read Farm Equipment listing below real estate listing!
OPEN HOUSE DATES: JUNE 20TH, 2019 & JULY 8TH, 2019 FROM 4-6PM – MORNING OF AUCTION 9AM
DIRECTIONS: From Valley Springs, SD- go S. on 487TH AVE. approx. 2 miles to farm. Look for Signs. East Side of Road. Auction to be held on the farm.
VanDerBrink Auctions, LLC is pleased to bring you this wonderful and rare opportunity to own your own slice of heaven in the South Dakota country. The Brunstings have owned and profitably operated the Valley Springs Farm, and now are retiring again and will offer this amazing property at auction. They are in the process of making plans for their transition and will also sell all their farm equipment after the real estate sale, so plan to stay to buy everything you need to run your new farm. The farm will be sold in 1 Tract, so plan now on attending this amazing auction.
TRACT 1- APPROX. 73 ACRES WITH HOME, STABLES, HAY GROUND, AND TILLABLE:
VanDerBrink Auctions will offer the Valley Springs Farm in 1 tract of approx. 73.81 acres and all buildings and grounds as a whole. The farm is located just South of Valley Springs, S.D., short drive to Brandon, S.D. and Sioux Falls, S.D. The farm is approx. 73.81 acres that consists of a beautiful home, Stables with Indoor Riding Arena, Tack Room and more. There is an outdoor riding arena, pens and open front cattle shed. The Brunstings have done many improvements to the farm including planting trees, landscaping, planting wonderful hay ground, and more. This picturesque farm is located amongst rolling hills and gives the owner privacy and many options for this Approx. 73.81 acres. The property has many riding trails and room to roam. The Brunstings have profitably operated the Horse boarding operation with full occupancy, adequate hay, and the tillable acre rent with approx. income of approx. 49-57K/year. (this may vary with new owners' operation). The Valley Springs Farm will be sold with the Website and Domain Name transferred to the new buyer. The operation will be sold as a turn-key horse boarding facility, but offers more options for buyers as a working farm, room for storing your car or tractor collection, vet. clinic, and more options.
HOME:
The home and buildings are mainly situated on primarily 13 acres of the approx. 73.81 acres of the Valley Springs Farm. This beautiful home was built in 1999 and finished in 2000. There is approx. 2468 sq. ft of living space. This Ranch style home has 3 bedrooms and 3 baths. The front foyer has coat closet and a focal point with a Jasper Stone Fireplace. The home has an open concept Living room into the Dining area and Kitchen. There are large Living Room features Large windows facing South and East. There is a North Walkout to the Patio in the beautiful yard. The living room has vaulted ceilings and the dining area has trayed ceilings. The Fireplace is a wonderful focal point to the living room. The living room and combined Dining room are 14x35ft. The kitchen features granite counter tops, Dakota Kitchen & Bath Cherry Cabinets with glass tile backsplash. There is a walk-in pantry. Built in desk and more. The appliances are white with Samsung smooth top stove with convection oven. Samsung Refrigerator & Whirlpool dishwasher. Double sink. The kitchen is 14×14. There is a main floor laundry area 5×14 with sink and located off the kitchen and garage entrance for easy walk in from the barns.
There is a bedroom on the main floor 12×13 with double closet and door to bathroom. The main floor bathroom is accessible from the hallway and bedroom. 4 ft shower, single cherry vanity, large linen closet.
The Lower level of the home is a semi-open staircase and has a 2nd Bedroom, 12×13, with garden window, walk-in closet, and bubble skylight. The Master Bedroom is on the lower level, at this time, 13×14 with garden window and large walk-in closet and Master Bathroom. The Master Bathroom has 4ft shower, open shelves, and more. There is a guest bathroom with tub/shower, vanity, and linen closet.
There is storage under the steps. There is a wonderful family room 14x20ft with windows looking east & South and walk-out sliders with pebbled textured patio to the beautiful yard.
The home has a utility room. The home is heated and cooled by GEO-THERMAL HVAC. The home has a private septic system with private well serving the home and property. The home has an owned Culligan water treatment nit with water softener and iron removal-clear water system. The home is beautifully painted and decorated. It is extremely well maintained and would be a beautiful home and move-in ready. The home is using the existing housing eligibility. There is a possibility of a 2nd eligibility.
THE BARN/RIDING ARENA/PENS:
The farm has a beautiful and well-maintained facilities. The barn was built in 1999 and is a Walters Building and is 220x88ft with 14ft sidewalls with 2 Lean-tos. The riding arena is 120×60 and the remainder is tack room, office, stalls, and Lean-To's. It is white in color with accent color and cupolas. The barn has 12' X24' West End sliding doors, HID high Bay lighting. The barn has 10 Stalls that are 12x10ft. Each stall has an automatic, heated, Nelson waterer, with rubber matt on the floor over top granite dust base. Each stall also has a hay and grain feeders and some walk outs. They open to the front for "visiting". The barn has an office area that is 10×16 with outside walk-in door. There is a meeting and tack room 24x16ft. There are 14 individual boarder lockers with saddle & Bridle racks. The tack room has a concrete floor, sink, and work bench area. There is a restroom with shower off the tack room with shower. The barn Has an 8x12ft wash bay with hot & cold water that drains into the septic. There are also 2 grooming stalls.
The riding arena is 120×60 ft and off the stall area. The arena has walls and the surface is 5-inch sand with clay base. The sand is treated with CaCl2 for dust reduction. The barn has a drive-through North and south Lean-tos for storage and or easy off-loading and storage for hay and machinery storage. They are approx. 13x120ft. They have overhead doors, lighting, and partial concrete. There is a repair shop with freezer storage for feed supplements and tools. There is a South Facing-Lean-to Run-In for 3 horses approx. 30×24. It also has a heated Nelson Automatic Waterer, hay mangers, and 24×30 concrete storage for horse trailer, hay and baler, with 2-10×12 ft doors. The tack room, office, rest room, shop/feed room are all air conditioned. Propane heat.
There is an 80x160ft outdoor riding arena with clay base and surface for riding. There are large outdoor paddocks with 4-Strand Electro-Braid electric fencing surrounding all pastures and paddocks. 12ft Steel gates. There are wood posts in the pastures and wood/steel posts in the paddocks. It is run by a Penmark electric fencer on a separate circuit. The facility can accommodate 11-15 boarders. There is adequate pasture, riding trails, and paddocks.
PASTURE/TILLABLE ACRES:
The farm consists of approx. 73.81 acres of which there is approx. 60 Acres of pasture and hay ground with approx. 30 acres of tillable farm ground. There is 30 acres of pasture/hay ground is planted with 4 types of grasses with an alfalfa mix. It supplies all the hay for the boarders with extra to sell. This brings in extra revenue. The farm has 30 Tillable Acres. The farm is currently rented for the 2019 growing season and cash rent for this year will be retained by the seller. The buyer will control farming operations for 2020. According to the Minnehaha FSA office, there is 73.73 acres of Farmland of which 59.82 acres are cropland. There is 34.50 acres bae acres of Corn with PLC yield of 158 bushel/acre. There are 17.10 acres of soybeans with PLC Yield of 41 bushels/acre. The highly productive soil is primarily Moody- silty clay loam with other varieties. This soil types are highly productive. There is a gentle slope to the land and drains well. There is some tile in portions of the farm. The pasture/hay ground could be plowed up for approx. 60 acres of tillable. The cash rent for the farm is approx. $6800/year. There is also a vacated gravel pit on the South End. There is still some accessible Gravel that can be used. The grounds have a several land bridges with culverts and a maintained water-way that runs through the pasture/hay ground. This makes for beautiful scenery, wonderful riding, and water for horses. The driveway to the property is maintained and there is a wonderful frontage with trees, that could provide another building site with proper applications/paperwork. They hay ground is clean and produces wonderful hay. The grounds are well maintained and have wonderful trees, landscaping, and rolling hills.
AUCTIONEERS NOTE: Farms that are this well maintained and large amount of land near Sioux Falls, S.D. are far and few between. This is a rare opportunity to own your own piece of heaven in the country. The Brunstings are retiring and moving on, and this will be your only chance at this wonderful property. It has so much possibility, is income producing, and a rare option for this amount of land. Plan now on attending the auction of this wonderful property with room to roam. Stay after the auction, to buy all the equipment you need to run your farm.
LEGAL DESCRIPTION/TAXES: Tracts 1A & 2A Valley Springs Addition in the NW ¼ of S15, T101N, R47W of the 5th Principal Meridian. Minnehaha County, South Dakota. USA. Approx. $5,617.32/year.
REAL ESTATE TERMS: 10% Down Day of Sale, NONREFUNDABLE, with signed, Executable Purchase Agreement. Balance Due on or before 25 Days at Closing. Closing to be conducted at Dakota Land & Title. Possession at closing. A quick Close appreciated. Title insurance expense to each party. Taxes prorated to date of closing. Warranty Deed to Buyer. Closing Transaction fee split 50-50 between buyer and seller. Cash Rents for 2019 are property of the seller. Hay in the barn may be negotiated with buyer and is property of the Seller. Any hay that is cut or down, is property of the seller and they have the right to bale. Propane in the home and barn tanks will be prorated and expense to the buyer. Boarding Business/income will change ownership at closing and income from that point to the buyer. Notification will be given to boarders of new owners. Website will be transferred to the buyers, less contacts. Buyer will control farming contracts for 2020. Current farming tenant has ownership of and right to harvest 2019 crops. This property is being sold in 1 tract of Approx. 73.2 acres according to Minnehaha County Court House. It is being Sold AS IS and All Sales are Final and Executable. Auctioneers are agents of the seller. It is being sold according to information platted and on record at Minnehaha County. Fence placements are not guaranteed. Property Being Sold subject to confirmation of motivated sellers! It's time for them to retire, so plan now to be at the auction!
TRACTORS & FARM EQUIPMENT IMMEDIATELY FOLLOWING REAL ESTATE!
THURSDAY JULY 25TH, 2019, APPROX. 1:30
VanDerBrink Auctions is pleased to bring you the Farm Equipment for the Valley Springs Farm. This extremely well maintained Tractors and Equipment is in wonderful condition and would make a good addition to your newly purchased farm or farming operation.
TRACTORS/SKIDLOADER:
1978 Case 970 Tractor w/Miller M12 Loader Selling as a set. 5200 Hours, 18.4 Rear tires w/11.00×16 on the front. Excellent working order. SN 8830904. 2017 John Deere 5055E Utility Tractor w/ John Deere 240 Loader. 7ft bucket. UNDER 200 HOURS! Power reverser transmission, 4 wheel drive. 16.9×28 on the rear, 9.2×24 on the front. Sun Canopy. 5 year, 2000 hr. transferrable warranty. SN PY3019H082285.
NEW HOLLAND LS180 Skidloader, 2-speed, 65hp, 6ft bucket, heated cab, 16.5×12 tires. SN 184499. 48" Skid Loader Forks. Tree Mover/Trench Digger for Skid Loader.
VEHICLE/HORSE TRAILERS:
2005 Ford F350 Pickup, 150,000 miles, Diesel, 2004 Exiss 3-Horse Trailer w/living quarters,2003 18 ft Car Trailer, 4×8 Utility Trailer, …
FARM/HAY EQUIPMENT:
Schweiss Cat. 2. 3-Pnt. Snow Blower- Twin Screw, JD 336 Baler in Excellent condition, New Holland 616 Disc Mower, JD #33 Manure Spreader, H&S RR420 Rotary hay rake, 4 Hay Racks, 8ft & 6ft Blades, 6ft. 3-pnt. Frontier Landscape Rake, 8ft. 3 pnt. Chisel Plow, 5ft. 3 pnt. Weed Mower, 30ft Walsh Sprayer w/200 gsallon tank & Delavon Roller Pump, 28ft. Bale elevator, Drag Section, 23ft. Field Harrow, 5ft Box Scraper, TR-3 6 ½ ft arena rake- like new, 9'6" draw hitch cultipacker, TSC 12" auger & post hole digger, Kuhn GF222T Hay gyrotedder..
PERSONAL PROPERTY TERMS: Cash, Check w/ proof of funds, Credit Card w/ADM Fee Day of Sale. Payment in full All items sold AS IS and All Sales are Final. NO ONSITE BUYERS PREMIUM. Online bidders have separate terms. No Exceptions. Removal Day of Sale. Not responsible for accidents or theft. Online bidding available for some items. Online bidders have separate terms. Farm Equipment and Tractors, Skid-loader approx.. 1:30 after personal property.
Dennis & Sue Brunsting- Owners
VanDerBrink Auctions, LLC
Yvette VanDerBrink- Broker SD 12105
605-201-7005 or 507-673-2517
Bob Julson- Broker- 9784
605-351-2654
Terry Brick- SD RE Auctioneer- 10664
605-310-3245
For more pictures, auctions, and information…. www.vanderbrinkauctions.com